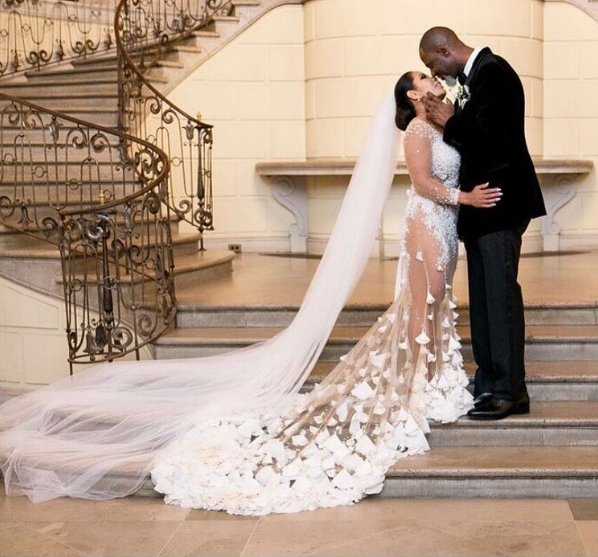 When seductive crooner Brian McKnight was cranking out the beautiful harmonies on the smash romantic ballad "Anytime," he must have had his newlywed wife Leilani Malia Mendoza in mind.
The "One Last Cry" singer-songwriter and his longtime girlfriend were married on Sunday at the Oheka Castle on the North Shore in Long Island, New York, and they took to Instagram to show off a few pictures of their wedded bliss.
McKnight, 48, shared their special day in a slew of Instagram snaps and videos, including one of them walking down the aisle, captioned: "Happiest day of our lives."
"My beautiful wife and 50,000 Swarovski crystals #justmarried #ohekacastle #mcknightgetsleid #priceless @ninthandeverett @sabrinaandmannings," McKnight posted on Instagram, referencing Mendoza's dress, a white Sabrina and Mannings gown embellished with 50,000 Swarovski crystals that took more than a month of hand work to apply.
Other pictures showed the two of them gazing lovingly into each other's eyes as the newlyweds wished the rest of us a happy new year.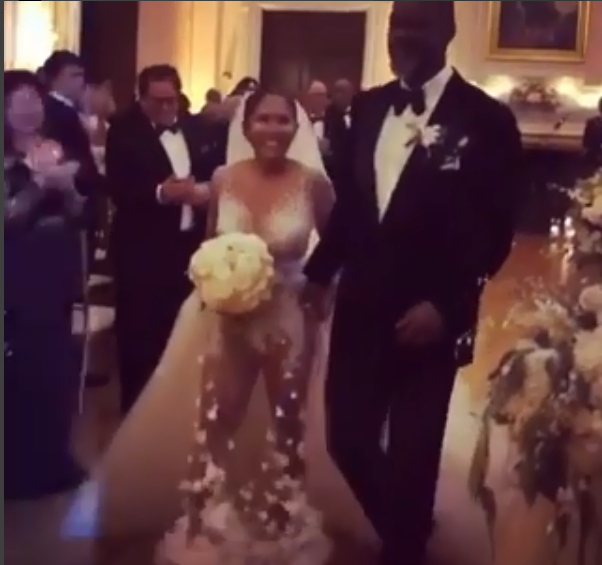 Photo: [email protected]
The wedding dress also featured sizzling sheer panels that showed off her legs and a froth of white tulle at the back plus a long, diaphanous veil over her beautiful brunette hairdo.
Leilani, who carried a bouquet of white roses, held her husband's hand as they left the ceremony as smiling friends and family looked on.
The couple have been together since 2014. McKnight first announced their engagement in May, ABC News reported.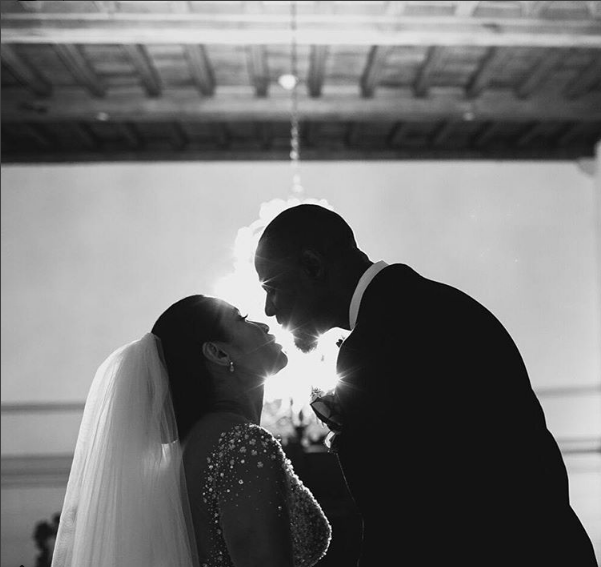 McKnight, who has 16 Grammy nominations to his name, had been previously married to Julie McKnight, with whom he has two children. They divorced in 2013.
Congratulations, Brian McKnight and Leilani Malia Mendoza.