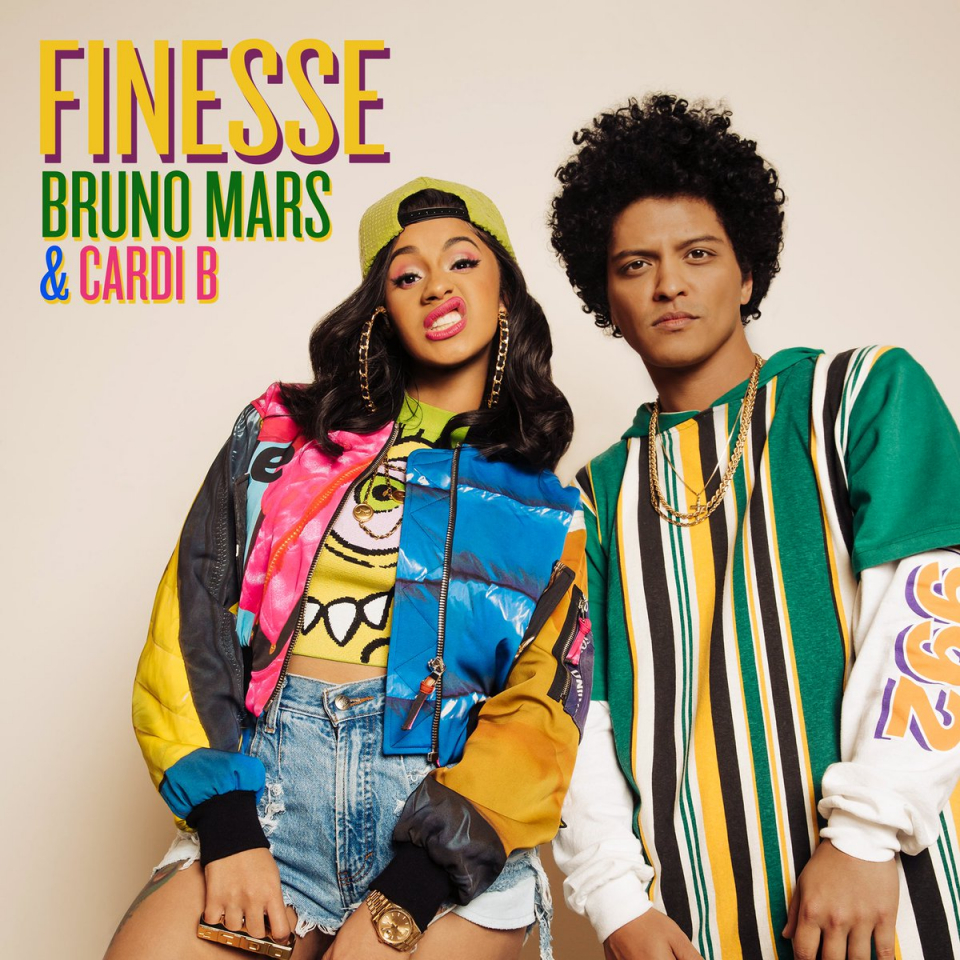 Bruno Mars and Cardi B are kicking off 2018 in retro fashion. The social media craze prior to the release of the "Finesse (Remix)" video was at an all-time high, and this momentum continued once the video finally was released on Jan. 3 at midnight.
Start your 2018 with Big Bronx Boogie Herself @iamcardib and I Midnight Tonight EST #Finesse pic.twitter.com/eFEXl3vb2Z

— Bruno Mars (@BrunoMars) January 3, 2018
Bruno Mars decided to take things back to the golden era of music in the "Finesse (Remix)" video. Mars, Cardi B, and the dancers in the video were decked in baggy, colorful gear and dancing around like kids on Christmas Day. Bruno added slight vocal changes to the intro and bridge of the song and Cardi B rode the New Jack Swing-inspired beat perfectly. The video was shot on a set that was dedicated to the iconic TV show "In Living Color." Overall, the video is a breath of fresh air for the obsessive nostalgia fan inside every music lover.
The video has racked up 4.4 million views in less than 24 hours. Check out the video on YouTube.