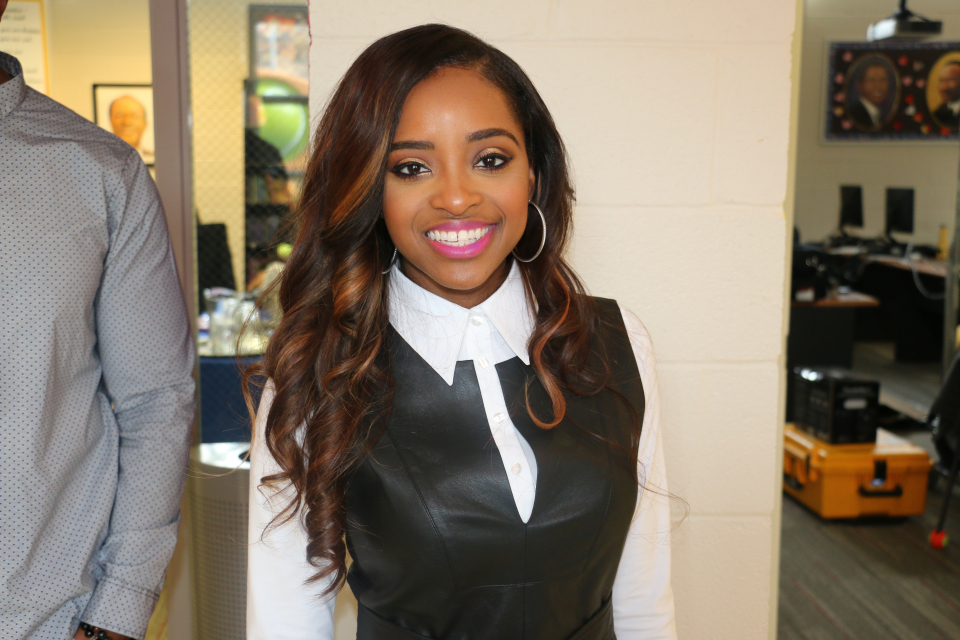 It was just last January when Tamika Mallory, prominent activist and founder of Mallory Consulting, co-chaired the Women's March on Washington. The historic event set the tone for women. We claimed our power, reclaimed our time and fought harassment, while declaring a resounding #MeToo with no shame or guilt.
Throughout history, it's female pioneers like Mallory who have changed our world for the better and paved the way for generations of women to come. For her fearlessness, she is internationally recognized.
From politics to social causes, Mallory has broken new ground as a 'first' and we choose to highlight her in our new series that will publish the first Friday of every month this year.
Mallory, alongside Bob Bland, Carmen Perez, and Linda Sarsour organized the Women's March, a worldwide protest on January 21, 2017. She made the 2017 Time 100 Pioneers list as well as Fortune's 2017 list of the World's Greatest Leaders.
We recently had the opportunity to interview Mallory about a number of subjects. Here's a snippet of what she had to say…
Thoughts on the cradle to the cell pipeline ideology…
"I think the prison industrial complex has been set up for our children. Our kids are being funneled into the system over and over. We know that they've become cheap labor for some major corporations. At the end of the day, nothing is being done for our young people the importance of this center [Southeast Tennis and Learning Center in Southeast Washington, D.C.] and of the work that is being done here in D.C and in Compton [California] is that if we don't build centers for our young people someone else will build something for them that will not be cool and so we need to be a part of work on the front versus allowing our children to be trapped on the back end."
Dealing with racial discrimination…
"I think anyone who's experiencing racial discrimination needs to understand that their story is not theirs alone or it's just about you. There's someone else who has been through it and someone who is going through it. You have to work on that courageousness to get out there and be able to speak truth to power because that is what will stop it from happening to anyone ever again."