Tamika D. Mallory's activism dates back further than President Donald Trump's administration and the pivotal event that was the first blemish his global legacy. A co-chair of the 2017 Women's March on Washington, a New York City-born Mallory, 36, didn't just hop on a #BlackLivesMatter bandwagon. She's been stomping pavements since she was 11 years old when she joined Rev. Al Sharpton's National Action Network.
Generation cohorts, 22-time Grand Slam tennis champion Serena Jameka Williams, 36, and her equally famous big sister Venus Ebony Starr Williams, 37, were on the West Coast pounding pavements of different sorts. While Mallory and the Williamses were on a different trajectory, they were all accomplishing goals essential for their lives which led them to become beacons of light for their peers and younger generations to follow.
The biggest spotlight was trained on Mallory when she was one of four national co-chairs of the Women's March on Washington, to lead a mobilization of over 5M people worldwide in defense of civil and human rights this past January.
Tamika, Venus and Serena had their own match of sorts at the "A Family Affair" event at the Southeast Tennis and Learning Center in Southeast Washington, D.C.
Mallory, who founded Mallory Consulting, a strategic communications firm, speaks in the media on the intersection of civil rights, social justice and the new wave of feminism.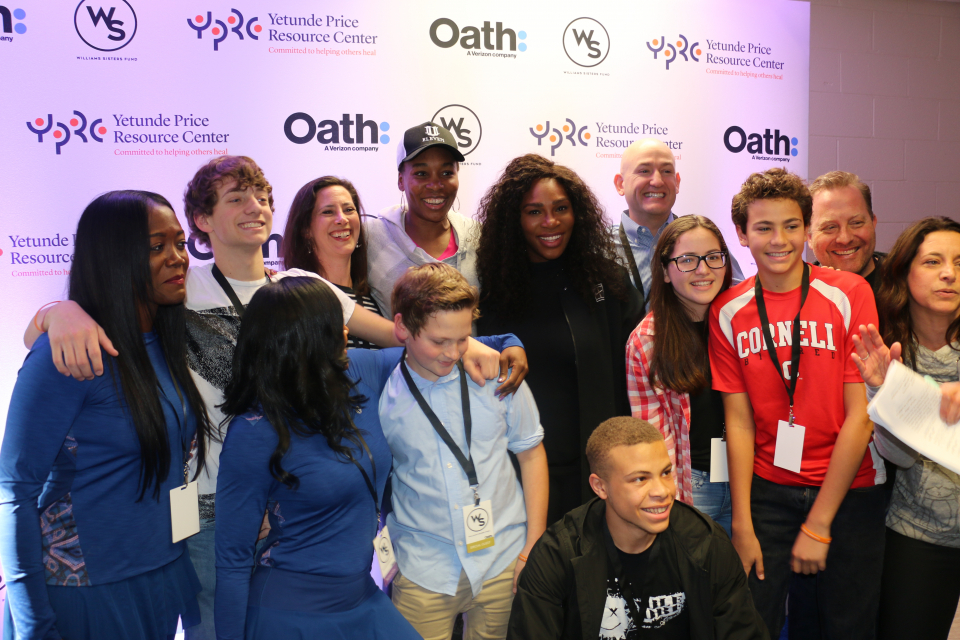 She shared some empowering and endearing words at the event exclusively with rolling out about the Williams sisters, whose nonprofit, the Williams Sisters Fund has two main goals, to create: "equity through education and assisting victims of senseless violence."
"Today, I think was a very powerful day to see two superstars, you know megastars, people that have gone on from our communities to do such great things to come back to this community to a place where young people are most disadvantaged to say you matter and that we actually will use our celebrity and our resources to build something that is for you and about you. I was very excited to be a part of this activity because this is the work we must do for our young people. There are people [who are] protesting and that's important. And, there must be people to build. I think Venus and Serena have shown what it means to build."
–interview conducted by Amir Shaw