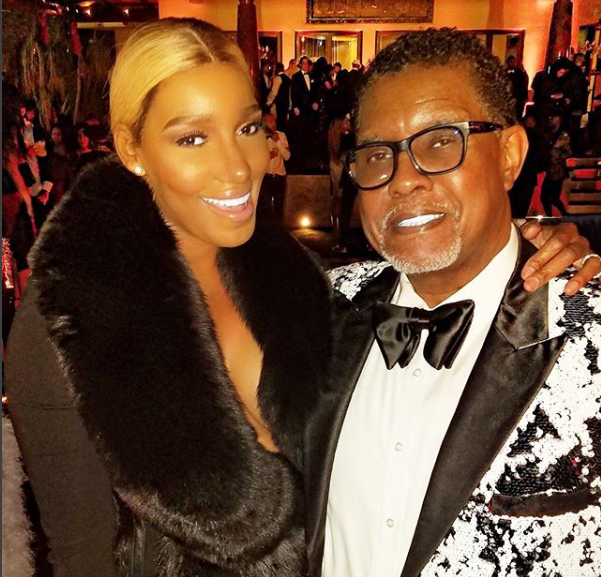 The "Real Housewives of Atlanta's" Sheree Whitfield has grown wary and weary of folks getting in her grill to question her about the imprisoned boyfriend she has fallen in love with and wants to marry.
On the latest time she was asked about it, the ex-wife of NFL star Bob Whitfield snapped and dragged NeNe Leakes' criminal past into it – ostensibly as a way to justify Whitfield's current action of carrying on a long term relationship with a prison inmate. Leakes, right on cue, fired away with both barrels back at her longtime rival.
On the latest episode of "Real Housewives of Atlanta," Whitfield was asked by Kandi Burruss if her boyfriend was a con-artist – he's serving 10 years for defrauding banks – and that's when Whitfield dragged Leakes and her husband into play.
Coincidentally, Leakes was given the perfect opportunity to respond. The RHOA vet visited Andy Cohen's "Watch What Happens Live" and, not long thereafter, the subject of Whitfield's shade was broached:
"A mugshot does not equal ten years in prison for doing a ponzi scheme…I ain't spend a day in jail for doing nothing, honey. Sheree needs to be worrying about her own mugshot, her son got a mugshot. She had hers expunged, she was stealing out the store remember?"
Leakes claims Whitfield had a petty theft mugshot herself and had it swiped from her record. Whitfield and Leakes have always been "frenemies," with Whitfield throwing shade at Leakes dating back to the inaugural season of RHOA. There was never a time when the two have ever been close companions, which makes this latest dust up unsurprising. 
What do you think of Leakes' response to Whitfield's mugshot blow?