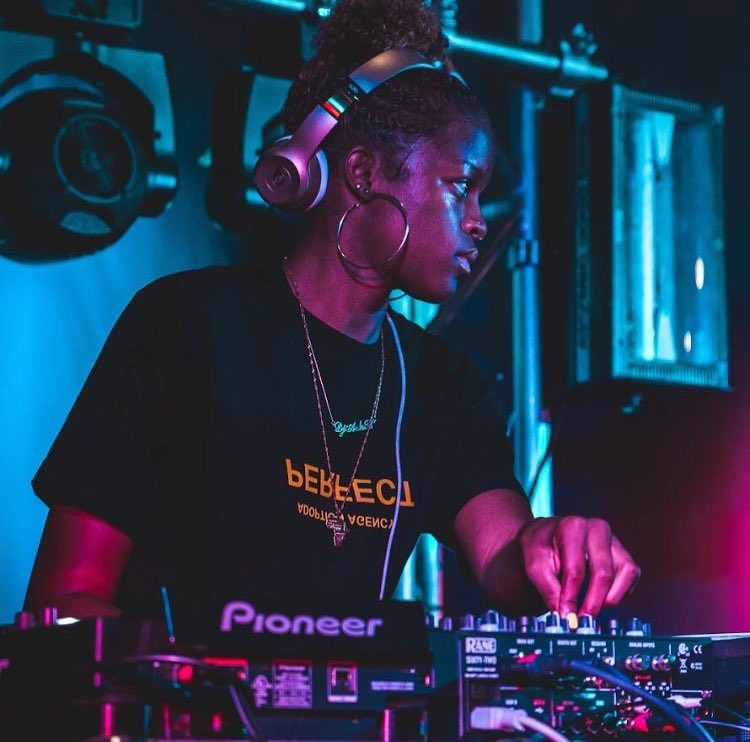 DJ Ash B is heating up social media with her blend of old and current day favorites. The Bakersfield, California-based DJ recently put her skills to the test by blending together popular TV theme show songs on Twitter. "Fresh Prince of Bel-Air," "The Parkers" and "The Proud Family" were some of the theme show songs included in the two-minute clip. The video has received over 300K views on Twitter and has been shared over 21K times.
How did you get into the art of DJing?
I was always into music and making playlists for the different moods I would be in. My father is a DJ as well, so I was always influenced. I was involved with the student body in high school and I would play the music at rallies. I eventually got tired of always going back and forth playing songs, so I hopped on Virtual DJ and found out how to pre-record a mix. The students liked it, so I'll say I first started DJing in high school. My senior year I mixed at a school dance, and called myself a DJ ever since! After a few small gigs, my profile grew from there.
Your video of you mixing and blending '90's TV show theme songs is burning up on social media right now. Although this isn't the first time one of your videos has gone viral, what makes this one different from the previous ones?
The TV show mix is different because so many people have watched these shows at some point in their lives. People have reached out to tell me that they've felt nostalgic after watching it and that it makes them smile. That's always the goal at the end of the day.
What '90's TV show can you not live without?
"Fresh Prince"! I've seen every season at least three times.
Where can we go to keep up with DJ Ash B?
All my social media handles are @therealdjashb!
black tv show theme songs are underrated! 🔥 pic.twitter.com/3eqhVZIW6v

— DJ Ash B (@therealDJAshB) December 12, 2017