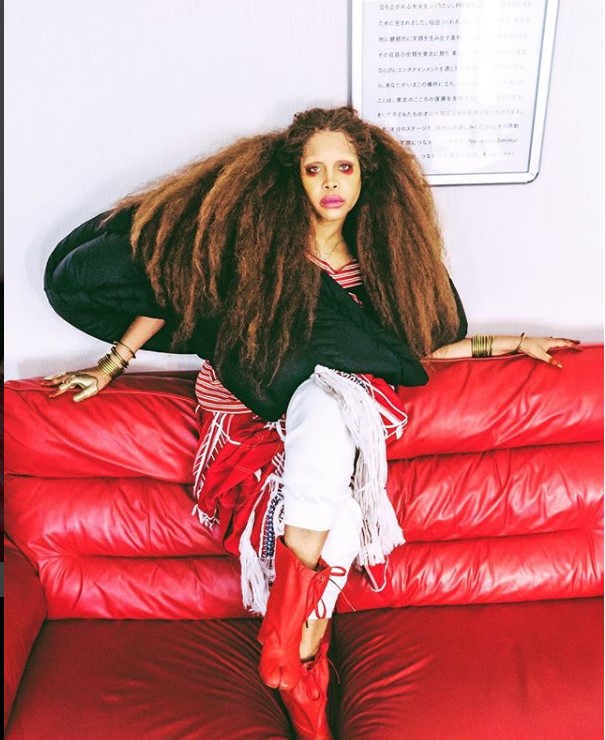 For those who have known neo-soul singer Erykah Badu since she shot to superstardom in the 1990s, we know that the Dallas diva is blatantly and unabashedly blunt, and is honest to a fault — and that includes not having a filter on her tongue.
She needed several filters in her interview with New York's Vulture magazine, because she willingly stepped on a hornet's nest when she said, as a humanist, she sees good in everyone, even in some of the most demonic and vile figures in world history — including Adolf Hitler.
"I see good in everybody. I saw something good in Hitler," revealed Badu to interviewer David Marchese.
Obviously taken aback by her statement, Marchese asked Badu to elaborate on her answer. "Hitler was a wonderful painter," she retorted.
Goaded to keep going, Badu — who says she thinks she fits the description of an "empath" — said: "He had a terrible childhood. That means that when I'm looking at my daughter, Mars, I could imagine her being in someone else's home and being treated so poorly, and what that could spawn. I see things like that. I guess it's just the Pisces in me."
Also in the interview, the "Tyrone" singer refused to cast aspersions on comedic legend Bill Cosby despite the numerous sexual assault allegations placed against him.
"Because I love Bill Cosby, and I love what he's done for the world. But if he's sick, why would I be angry with him?" she questioned. "The people who got hurt, I feel so bad for them. I want them to feel better, too. But sick people do evil things; hurt people hurt people."
Badu, a musical genius and extremely eccentric artist who rarely cares how her opinions or actions are digested by consumers, admitted that her opinions on Hitler and Cosby may cause some serious brush fires.
"I'm not trying to rebel against what everybody's saying, but maybe I want to measure it," she said. "Somebody will call me and ask me to come to a march because such and such got shot. In that situation, I want to know what really happened. I'm not going to jump up and go march just because I'm green and the person who got shot is green. The rush to get mad doesn't make sense to me."