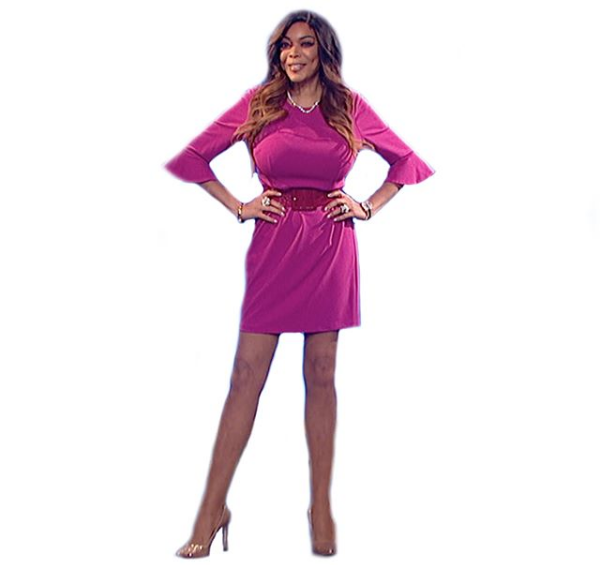 Wendy Williams uttered some inflammatory statements on her show that have made her the scourge of both the #MeToo movement and a recent grassroots campaign to boycott R. Kelly.
"It's not going to work," Williams said of the organizers of the #MuteRKelly campaign to ban the singer from the music industry. "Black people aren't really good at protesting … not since the King march. It's not going to work."
But then Williams contradicted herself when she said the protests successfully helped cancel eight of R. Kelly's concerts nationwide and will probably also shut down the singer's upcoming New York set.
"The #MeToo movement hasn't affected R. Kelly, because R. Kelly, he wasn't a #MeToo," Williams continued. "Aaliyah voluntarily married him when she was 15 years old. And her parents voluntarily let her do it when she was 15 years old. And that little girl that I saw from my own eyeballs that he urinated on and he had his way with, was there at his house, she let it go down."
Williams put the culpability at the feet of the parents of R. Kelly's alleged victims and explained that she didn't see a connection between the young women reportedly being kept away in the singer's home and his long-documented predatory behavior.
"The multiple allegations of R. Kelly holding women in his own home. Where are their parents? This is a whole different thing, it has nothing to do with #MeToo," she added. "R. Kelly is just a very, very sick man."
Later in the same "Hot Topics" segment, Williams basically hated on the #MeToo movement.
"I'm sick of this #MeToo movement," she said. "I love that people are speaking up for the first time and speaking out and everything, but now … I look at all men like you're a #MeToo, all of them, all of them, which is not fair."
Not surprisingly, Williams' comments caused great social media unrest. Take a look at reactions below followed by a video of the Wendy Williams segment.
I heard what Wendy said yesterday and was disgusted by it. This is why Black women/girls are hesitant about coming forward with their #metoo stories bc of Black women like @WendyWilliams who blame the victim. You really think a 13 y.o. girl is to BLAME for sex w/ a 30+ y.o. man?? https://t.co/0mCmAnd0at

— Tarana (@TaranaBurke) January 26, 2018
It is disgraceful that as wide as your audience is and as many young girls, many Black girls watch your show that you would openly victim blame like you did yesterday. You are the reason why we can't make headway in our community around sexual violence. @WendyWilliams

— Tarana (@TaranaBurke) January 26, 2018
You are doing the very same thing that white folks do to our girls which is forget that they are CHILDREN!!
R. Kelly PREYS ON CHILDREN! Stay right there for a second. You @WendyWilliams said you WATCHED the video and was disgusted but she's not a #metoo

— Tarana (@TaranaBurke) January 26, 2018
Wendy Williams just said black ppl aren't good at protesting, 15 yr old Aaliyah voluntarily married R Kelly and that the girl he peed on let it go down. All in the same breath. Not surprised but it's annoying ppl still think this way. 🤦🏾‍♀️

— Blocka Khan (@Starr_Rocque) January 25, 2018
@WendyWilliams your comments in regards to the #metoo movement are totally irresponsible and reckless…as "sick" as you are of the movement I'm sure people are just as sick of you using your platform to spread negativity & mess

— $hmani (@IIMANIonhere) January 26, 2018
Wendy Williams needs to take a seat… of course she don't understand the #MeToo movement… she's a damn cartoon character, I can't take her seriously.

— Crystal_Lanham (@CrysLanham) January 26, 2018
I'm wondering if Wendy has some hidden trauma in her life that makes it easier to blame the victim?

— purrmom🏳️‍🌈 (@smille5884) January 26, 2018
https://www.youtube.com/watch?time_continue=260&v=H2C4UHGwvAw