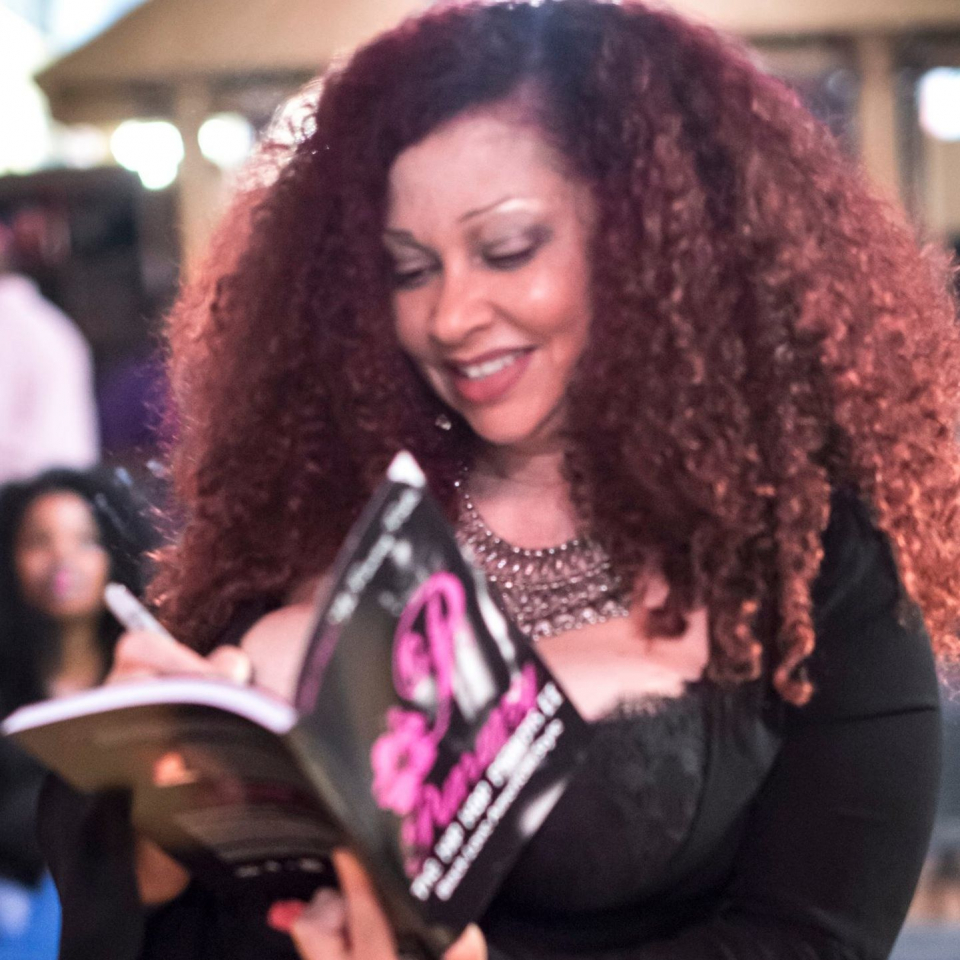 As Valentine's Day fast approaches, many couples might be wondering how they can spice up their relationship in new ways. Jessica Holter, aka The Head Doctor, is the creator of the hit Black erotica improv group known collectively as the Punany Poets. The group first rocketed to fame after appearing on an HBO special and they have been going strong ever since. This year, during Valentine's holiday, a special performance of The Secret of the Pearl will be held in select cities across the country, including Atlanta and Macon, Georgia. Holter gave rolling out an update on her creative collaborative and The Secret of the Pearl.
Since we last talked to you, the Punany Poets have been everywhere. What cities did you visit in 2017?
We had a ball this year, traveling to some of our favorite places to play as well as expanding to new cities. In 2017, we played Chicago, New York, Washington, D.C., Atlanta, Dallas, Los Angeles, Cincinnati, Gary, Indiana, and Oakland, California …
What has been your favorite city and experience?
Every city is so different; it's hard to have a favorite. I think the most memorable experience for me personally was reviving The Head Doctor Show and getting back on stage myself. For a while, I was not touring, only sending the troupes out under the direction of associate producers. In 2017, I dusted off my glass boots and hit the road hard. I also met and worked with some amazing people with incredible skills, like Nikki Morgan, who performs touch-less orgasms. From her, I learned so much about energy and human connectivity, it changed me fundamentally.
In Atlanta, you prodcued a series including an intimate dinner, conversation, music and poetry called Dinner with the Head Doctor. What were dinners like and what was the reaction from those who attended?
Oh, yes. People who came to my playhouse, got up close and personal with us in a setting created for intimacy, honesty, and exploration. For me, it is also a chance to introduce new artists to our members before they are added to productions. Last year, for example, I introduced singer/songwriter LaToya London and Maha Adachi Earth to Punany fans, and this year they will perform in our season debut of School of Seduction in Virginia Beach and in Atlanta for Valentine's Day.
One of those dinners had a BDSM talk, demonstration and a volunteer from the audience allowed himself to be flogged. What was your reaction?
One of the great things about Punany shows, especially Dinner with The Head Doctor, is that you can explore your curiosities in a safe way. The BDSM class taught by Dr. L Nyrobi Moss was the most popular lesson of the season and one for which I get most requests for a repeat. My personal reaction… Dr. Moss has a touch that puts you deep at ease. Her voice is soothing as she explains what is going to happen, and you feel very safe. Once she touched him, he was all open and relaxed and obedient, and we could all watch and learn something about sensory deprivation, and flogging. In Punany's Playhouse, you never know what you might do.
Let's talk about the upcoming performances for Valentine's Day.
This season, we have something for everyone. This year, we are running three different productions during Valentine's season, or what we call our Season of Love. I am warming people up to new notions about love and communication with The Head Doctor Show, which started in Los Angeles in January and will run across the country through Feb. 18 in Atlanta.
Maha takes the lead of School of Seduction: The Housewife Experience, a delightful show replete with sketch comedy and role play with guest star LaToya London that will start in Virginia Beach at Funny Bone on Feb. 13 and play in Atlanta on Valentine's Day, Feb. 14, continuing on to Philadelphia, New York and Charlotte.
Finally, our show for women, Secret of the Pearl, a romantic musical comedy with a live band is lead by Michelle Nelson, also known as LOVE the poet and singer/actress Karis Lovechild. All three of these shows will run in February through the country in productions supported by members of www.hipinc.org. People can join us to get involved. Tickets to all Punany events can be found online at www.punanylove.com
With the support of AHF Pharmacy, we will also be able to offer HIV testing and registration information for PREP at select events.
How can people keep up with the Punany Poets?
By visiting us on Facebook at Punany Poets Fans
What would you like to say in closing?
It's on now.