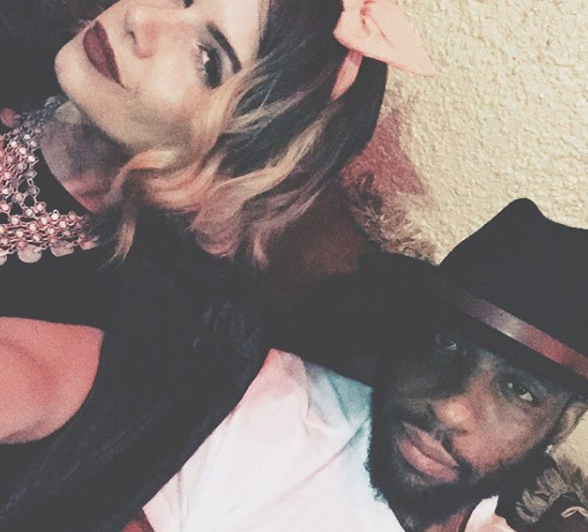 Former NBA player Rasual Butler and his wife, Leah LaBelle, were killed in a single-car crash. According to KTLA, the accident occurred during the early morning hours in Studio City, Calif.
Investigators said that the car Butler was driving struck a parking meter and hit a wall at about 60 mph to 90 mph.
Butler, 38, played 13 seasons in the NBA and proved to be solid scorer off the bench during his years with the Miami Heat. He played his final NBA season in 2016 as a member of the San Antonio Spurs.
Butler's wife, LaBelle, was also making a name for herself in music. She once appeared on "American Idol" and garnered attention from top producers and executives in the industry. She signed a joint deal with L.A. Reid's Epic Records, Jermaine Dupri's So So Def, and Pharrell Williams' I Am Other.
Along with a 5-song sampler, she released the single "Sexify" in 2012 and "Lolita" in 2013.
NBA players and individuals in the music industry have responded.
Rip to the homie Rasual Butler & his wife!! Condolences to the butler family & friends. Damn Bro 🙏🏽😪

— Matt Barnes (@Matt_Barnes22) January 31, 2018
RIP RASUAL BUTLER AND HIS WIFE🙏🏽 BLESSINGS TO HIS FAMILY!

— Javale McGee (@JaValeMcGee) January 31, 2018
So sad this morning to here about my friend and teammate 😢 RIP Rasual Butler appreciate the people around u because u never kno 😔😔😔

— Paul Pierce (@paulpierce34) January 31, 2018
The basketball world lost a good one today. R.I.P. to Rasual Butler, one of the realest people I ever played with. The world is going to miss your presence.

— Karl-Anthony Towns (@KarlTowns) January 31, 2018
Rest in Heaven big bro, 😢 heavy heart today God Bless Rasual Butler and his wife Leah Lebelle… https://t.co/nmsLAMSkZb

— Anthony Morrow (@MrAnthonyMorrow) January 31, 2018