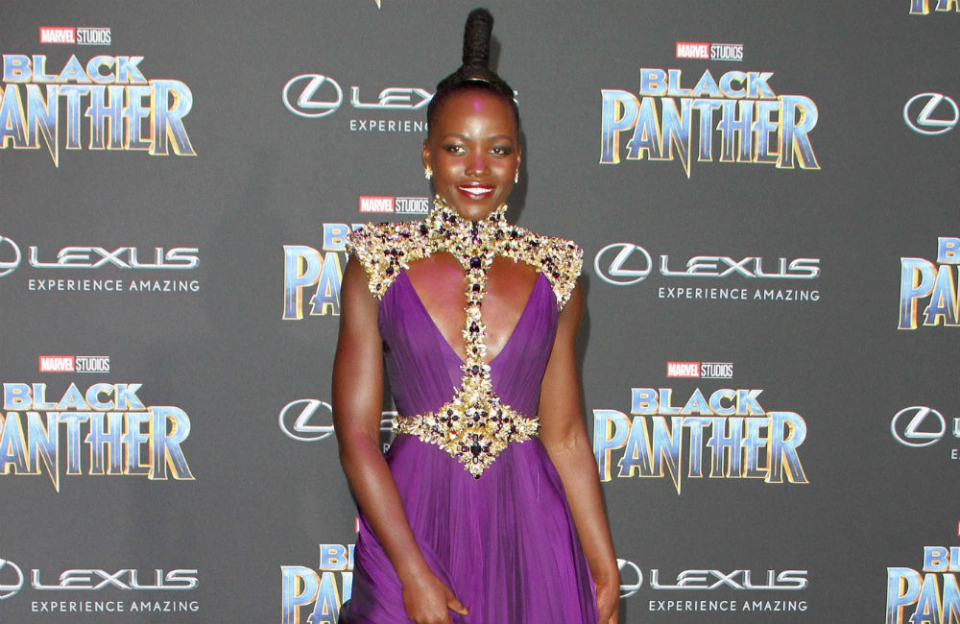 Lupita Nyong'o has claimed she has "lost friends" over the selection of people she chose to take to the Black Panther premiere.
The 34-year-old actress stars as Nakia in the upcoming Marvel movie, and has admitted that she had so many friends and family that wanted to attend the premiere of the production that even though she took 25 people with her, she is still having to dodge calls from disappointed loved ones who didn't get a ticket.
Speaking during an appearance on "Jimmy Kimmel Live!," she said: "I brought 25 people [to the premiere], family members and some of my closest friends, yeah. It wasn't [enough], you know, for the first time … I'm a part of 'Star Wars', I know frenzy. But for the first time in my life, people, once the trailer came out last year, people started hitting me up to try and attend the premiere. I was like 'Oh my god, I'm going to lose friends this time'. I had to be very careful and very strategic about how I invited people.
"I started with my inner circle, my parents, and then the next circle I'd be like 'Are you in LA? Oh you're not? Never mind.' And then go to the next person."
Show host Jimmy Kimmel then asked if anyone was upset that they didn't receive an invitation from the star, and Nyong'o admitted there were certain phone calls she wouldn't be answering.
She added, "Um … I'm not picking up some calls, let's just say that."
But for the actress it was important to invite people who deeply care for the superhero, such as her cousin who traveled all the way from Kenya, to see the premiere.
She said, "I also have friends like my cousin, he lives in Kenya and he loves Black Panther, and he's always loved Black Panther. So I felt like he ought to come. So he came all the way from Kenya to be at the premiere. I wanted to see the joy on his face. He was so joyful. I would've been p***ed [if he wasn't]."