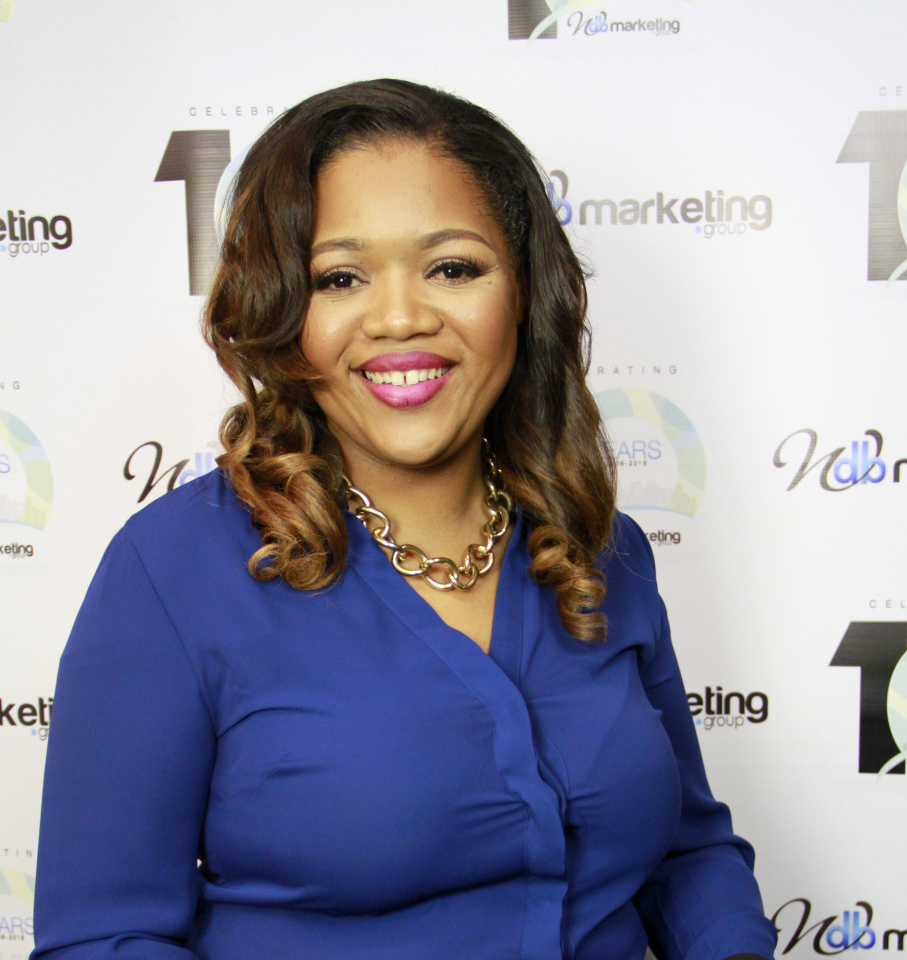 Black History is something that we tend to speak about as if all the accomplishments have been achieved. In truth, Black History is being made every day. As Black people continue to crush barriers and stereotypes every day, rolling out's mission is to shine a light on those who empower themselves and, in turn, empower others. We are honored to feature Black businesses and business owners as they represent the engine to our freedom.
Today, we feature Keeana Barber co-owner and creative mastermind behind WDB Marketing. We talked to her about entrepreneurship, being a Black business owner and what she hopes the legacy of her business will be.
Business name: WDB Marketing
Business owners: Keeana Barber and James Wheeler
Focus: Brand management, marketing, graphic design, full-service in-house print facility
Length of time in business: 12 years
Favorite quote from an African American: "I hated every minute of training but I said don't quit, suffer now and live the rest of your life as a champion." –Muhammad Ali
Twitter: @wdbmarketing
Instagram: @wdbmarketing
Facebook: @wdbmarketing
Talk about what inspired you to go into business.
I started this business to honor my brother's legacy, Bobby Barber, who died from gun violence in November 2004. Recently, [after] graduating from Northwestern University I knew I wanted to be in entrepreneurship but was unclear of the path to take. My brother had recently started a promotional company in California so I decided to bring the concept to Chicago. I promoted events for two years before transitioning to marketing and design for other companies. After developing a knack for graphic design and promotional campaigns we switched the focus of the company to focus on marketing solutions for small business owners.
What does it mean to you to run your own business?
It is amazing to be an entrepreneur that works with other entrepreneurs. Every day we get to utilize our gifts and 12 years of knowledge to support other entrepreneurs to grow their businesses.
Talk about some of the challenges you have encountered and how you were able to overcome them?
Some of my challenges starting a business included lack of capital and lack of a clear path for how to successfully operate a corporate business. I knew a lot of sole proprietors but not I did not have a network I could tap into to educate me on pricing my products, operations, etc. I learned from the school of hard knocks.
What is the biggest misconception about being a Black business owner?
The biggest misconception about Black businesses is that we do not take our businesses serious enough or operate like regular companies. The "that's why I don't support Black businesses" mentality is perpetuated in our community oftentimes from being unforgiving when all businesses have flaws and make mistakes. I think the mentality is absolutely changing but for too long people would allow one bad experience form a business owner become a blanket representation of all Black businesses.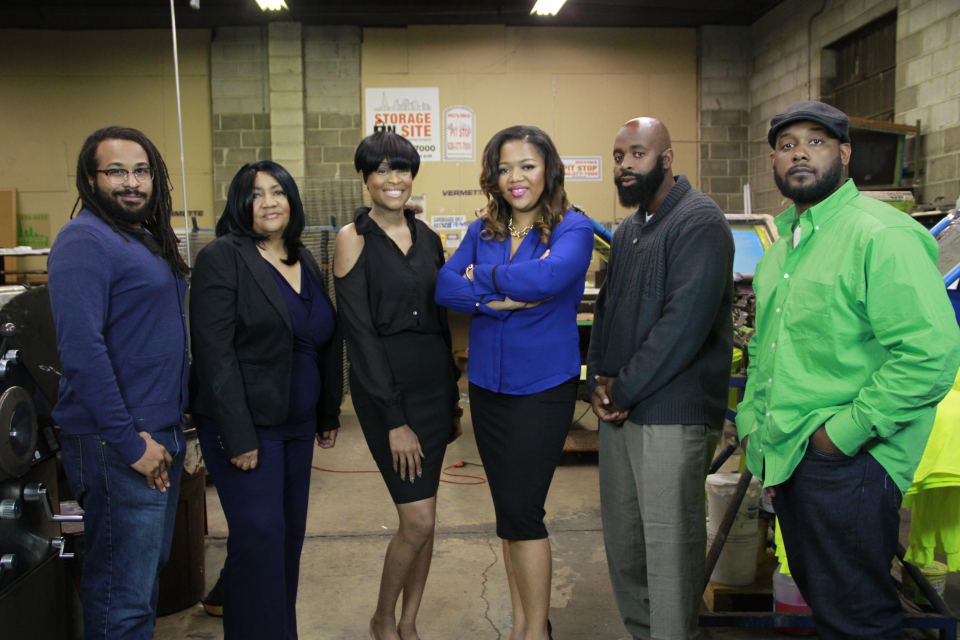 What does it mean to you to provide great customer service?
Great customer service is about going above and beyond to satisfy your customers' needs. When I first started I would stay late to make sure my customers had time to pick up their orders. It's suggesting a cheaper item if it best fits their needs or giving them additional resources because you see an opportunity to help them, not necessarily because it makes you money. Customer service should be at the heart of why we all do what we do, to properly service the people that choose to support you.
What value does your business provide to the community?
I am proud to say that my business provides a tremendous amount of value to the community. WDB is here to build other businesses. Marketing and branding is everything, it is the first encounter someone has with your brand — whether it is your logo or your storefront, a business image is a key component of their success. I feel that as a community marketing agency we help to make sure businesses are successful and can sustain themselves by helping them brand and market themselves to their customers. WDB is a company that cares about its clients' success so without us there would be a lot of companies lost.
What books have you read that have assisted you in your path?
I read so many books but never finish any of them lol. One of my favorites is The Little Red Book of Selling, which focuses on sales tactics to close any deal and in business, we are all salesman. I also love Bag the Elephant, which teaches you how to properly target and secure big clients. Finally, my current read is Scaling Up, which I love; it gives you core competencies and strategies on how to scale your business for growth.
What historic African American figure has inspired you the most and why?
Muhammad Ali, he was confident, proud and not afraid to risk it all for what he believed in. He spoke his greatness into existence and then became it.
When you are hiring employees, what do you look for?
I look for people who are dedicated and driven for success. Working for a small business, employees have to be willing to work hard for less, generally because they believe in the mission of the organization. Also, because we work with small businesses, I look for people who have a passion for entrepreneurship and working with small businesses.
What do you want the legacy of your business to be?
I want my legacy to be that I helped over 100 businesses truly grow and take their business to the multimillion-dollar level. I want to do this through helping them develop the right partnerships they need for growth, become a guru in financial models to help scale companies and of course by creating national market campaigns that take something from a small concept to a national brand. I also want people to always see me as someone who is humble, accessible and always striving to take myself and those around me to the next level.
Barber is a bright star in Chicago's business community and honors her brother legacy by being the best at what she does. She also celebrates other Black businesses with an event called the L.E.G.A.C.Y Awards Gala. WDB and BLUE1647 are celebrating the impact of Black entrepreneurs on Feb. 24, 2018, at BLUE Lacuna Lofts, 2150 S. Canalport, Chicago, Illinois,