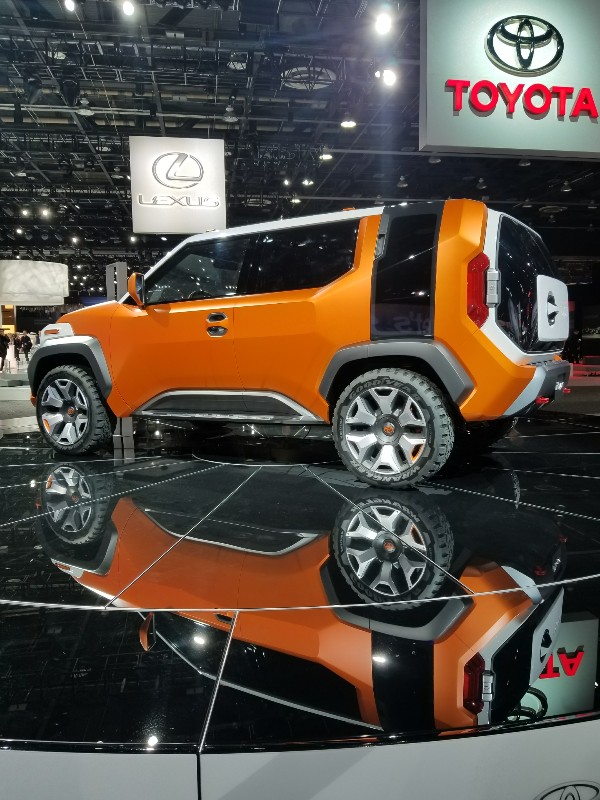 The best concept cars from the 2018 North American International Auto Show electrified the crowd and left tongues wagging. Combined with sleek, futuristic design and budding technology like rear view window cameras in the dashboard and Alexa integration, concept cars from Lexus, Toyota, Mercedes-Benz, GAC Motors, Infiniti and Nissan brought excitement to this year's auto show.
The Lexus LF-1 Limitless goes beyond the limits of the imagination with crossover features that blend the sophistication of the Lexus flagship sedan with the stand out features of Lexus' signature SUVs. A statement grill exclusive to Lexus merges with an edgy, fiber optic-infused interior to give the LF-1 Limitless a production-ready appeal that earned a stamp of approval from critics, the media and auto show attendees alike. Much like the Lexus LF-1 Limitless, the compact Toyota Concept-i Ride features hands-free operation and user-friendly controls on a large display.
The swing doors on the Toyota Concept-i Ride flip up to give a wider range of access for both the able-bodied and the handicapped. A similar feature dominates the cargo area of the crossover utility concept SUV on the Toyota FT-4X. The FT-4X or Future Toyota-4X concept SUV's simplistic, rugged exterior has a slide out rear cargo floor and a multi-hatch rear door that not only splits open but functions as a one-piece liftgate and perfect for a road trip. The new kid on the block, GAC Motors, rolled out the Enverge, a trendy, electric concept car that boasts 240 miles on a 10-minute charge.
Two more gems from the NAIAS were the Infiniti Q-Inspiration and Mercedes-Benz Concept EQA. The Mercedes-Benz Concept EQA lights up the competition with a virtual LED radiator grille, LED strips on the body and LED laser fiber technology in the front and rear headlamps while the sporty look of the Q-Inspiration houses a lightweight yet powerful VC turbo engine that is surprisingly fuel efficient. On the other hand, the testosterone-fueled design of the Nissan X Motion concept SUV borderlines on overkill with three main displays as well as right and left displays that can be controlled by hand gestures and eye movements. Talk about space age!
Whether its all-electric or hybrid fuel efficiency, eye-catching design or cutting-edge technology, the best concept cars give a glimpse into an auto industry evolving at the speed of light. The best concept cars of the NAIAS roll through Chicago at McCormick Place from Feb. 10-19 then on to the Jacob Javits Convention Center in New York from March 30-April 8.
Check out the gallery below to see the best concept cars of the 2018 NAIAS.