When a Beyoncé performance comes to mind, the first few thoughts are ethereal vocals, fabulous wardrobe, bright lights, and intense choreography sharply executed by fierce, handpicked dancers.
One of Queen Bey's most iconic dancers is her team's dance captain, Ashley Everett. If you've ever seen a dancer with bright, red and curly hair, green eyes, and a gorgeous smile killing an IG dance video or performance at an awards show, and thought to yourself, "Is that Beyonce's dancer?" more than likely, you were correct. Though this fiery redhead may have been known by many from her many commercial and TV show appearances like VH1's "Hit the Floor," Everett became a household name after the video of then-boyfriend John Silver's marriage proposal to her in the midst of Beyonce's 2016 Formation World Tour show in St. Louis went viral.
With an undeniable talent, striking beauty, and a fairy-tale relationship to match, Everett stands as a life model that you can have it all with hard work and a genuine spirit. In a recent interview with rolling out, the 28-year-old dance sensation shared her beauty regimen, rules on love, and how long practices and risk-taking led to her being one of the most recognizable dancers in the entertainment industry.
What makes someone beautiful to you?
Beauty comes from within. I know that is cliché to say, but it honestly, truly does. You might see the most beautiful person walk in the room and they have the worst attitude, and that will make them ugly in your eyes because they are not a kind person or have a warm heart. I don't think one type of person is more beautiful than another. I just think it's all about your heart and self-love. People who love themselves, regardless of their flaws or imperfections, are beautiful. We all have to practice that every day, myself included.
How did your red hair come about?
Unfortunately, I'm not a natural redhead like some people think. I've been a redhead since 2009, so it's been a long time. I was a brunette, and I got highlights at some points. Highlights are like a tattoo — when you want one, get your first one, and then want more. I wanted to dye my whole head, but I was scared and wasn't sure if I should or not. So I dyed my hair a dark cherry red. We were in rehearsal with Beyoncé, and she asked me if I would be interested in coloring my hair a brighter red. That was my immediate push to do something I already wanted to do. Ever since then, I've done other jobs that have asked me to go brighter, so I've been all shades of red.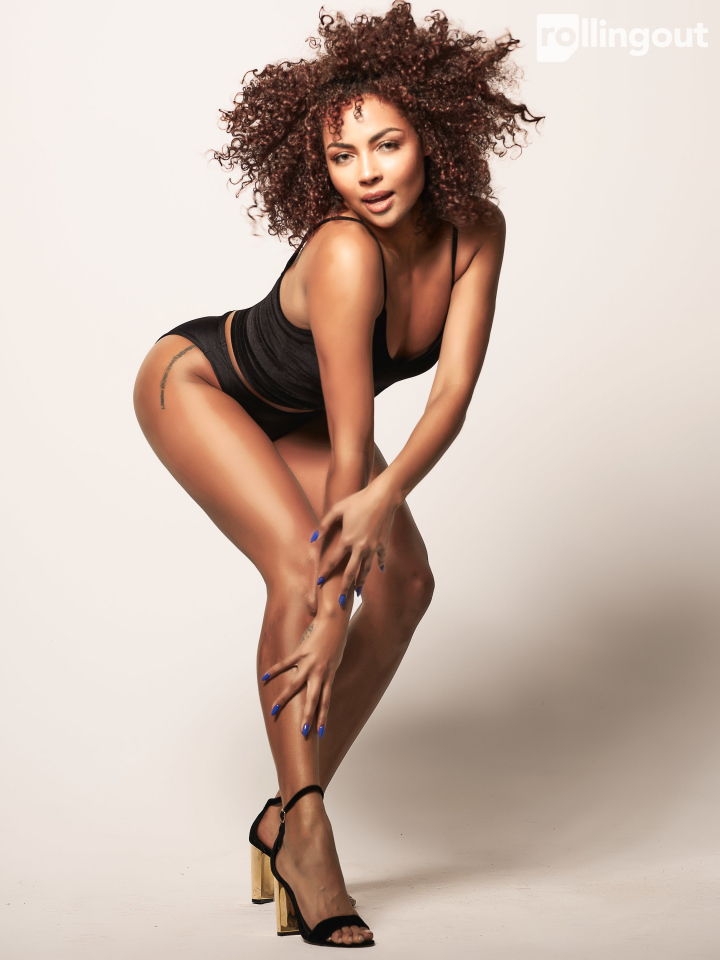 How often do you go to the salon?
Not as often as I probably should. I would say once every two to three months. I try to get regular trims because what I do in this profession is so damaging on [my] hair from all the hairstyles and heat. Hair coloring also strips your natural curls and texture. So, I go for trims, treatments, and deep conditioning. My [hair] is a work in progress for me.
What's your skin care regimen?
I just started getting regular facials. When I started going to my aesthetician, she recommended products by Skin Script. They've been amazing for me. I have a cleanser, toner, an oil serum, and moisturizer, which is nothing like what I used to do before. I used to use basic products that worked for me, but my aesthetician told me they're not as good for me in the long run. Ever since I've been seeing her, my skin has been great. I recommend getting facials regularly, especially if you wear a lot of makeup and sweat as much as I do.
Are there any hair care products that you swear by?
Lately, I've been on the Deva Curl trend, which works amazingly for my hair type. I also love Kinky-Curly because that's my exact texture. I like the As I Am co-wash. Those are my main products right now. I use Devacurl No-Poo, and their conditioner. And Shea Moisture too: their products are bomb.
What's the best thing you've learned from Beyoncé?
I've been with her for so long, that she's taught me so much over the years. Just being in her presence, you can learn something from her because she is just so intelligent. One of my biggest lessons that I've watched her do and learned from her is to not settle for anything that you've done. She's always pushing herself beyond her limits and beyond her best last performance. Whatever you think is impressive from before, she finds a way to outdo it. I commend her for that, and I find it so inspiring. She doesn't let other people's opinions affect her and her art and passion. She's so incredible.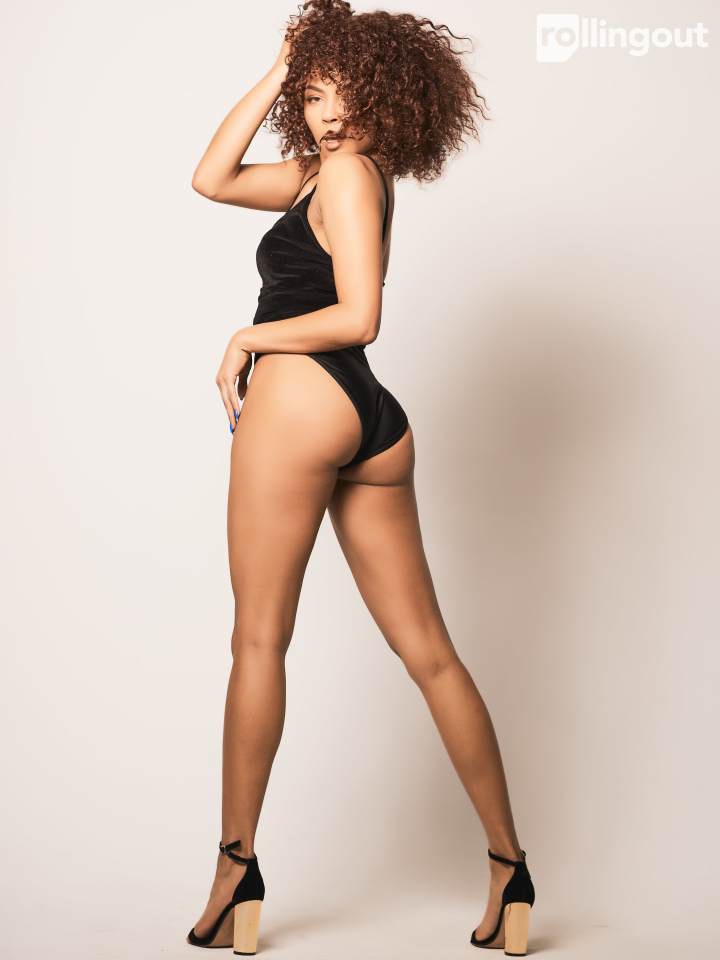 How many hours a week do you practice?
We could practice from anywhere from four to eight hours a day to 20-hour days, which we've done back to back before. There isn't a set schedule, especially when we're working on a big show or tour. Everyone is dedicated and in it to win it for the outcome of an amazing performance. [Beyoncé] is always right there working with us, so we're all working hard. Her entire team works just as hard to make magical performances.
Who are some of your dance heroes?
I have to shout out my industry dad, Frank Gatson. He discovered me when I was 17 and gave me my first opportunity to be a professional commercial dancer. He gave me my first video and tour opportunities. He is incredible and a hero in my eyes. He's a crazy genius and has a true gift of seeing magic, and discovering stars. I loved Janet and Michael [Jackson] growing up.  There are so many incredible choreographers I admire. Jamaica Craft is someone I've looked up to. Galen Hooks is incredible, as well. My brother Chris Grant and Jaquel Knight are choreographers for Beyoncé, and I love them to death. We've grown up together and taught each other so much. My brother Anthony Burrell is also excellent. I also have so many sisters in this industry I look up to. I think that's one of the most important parts when working in this industry: we have to build each other up instead of working against each other.
What are some of your rules on love?
Honesty and communication are vital to any relationship. You have to be open, honest, and genuine. Those are my biggest rules. Of course, there are the usual things like for [him] to call me or text me back.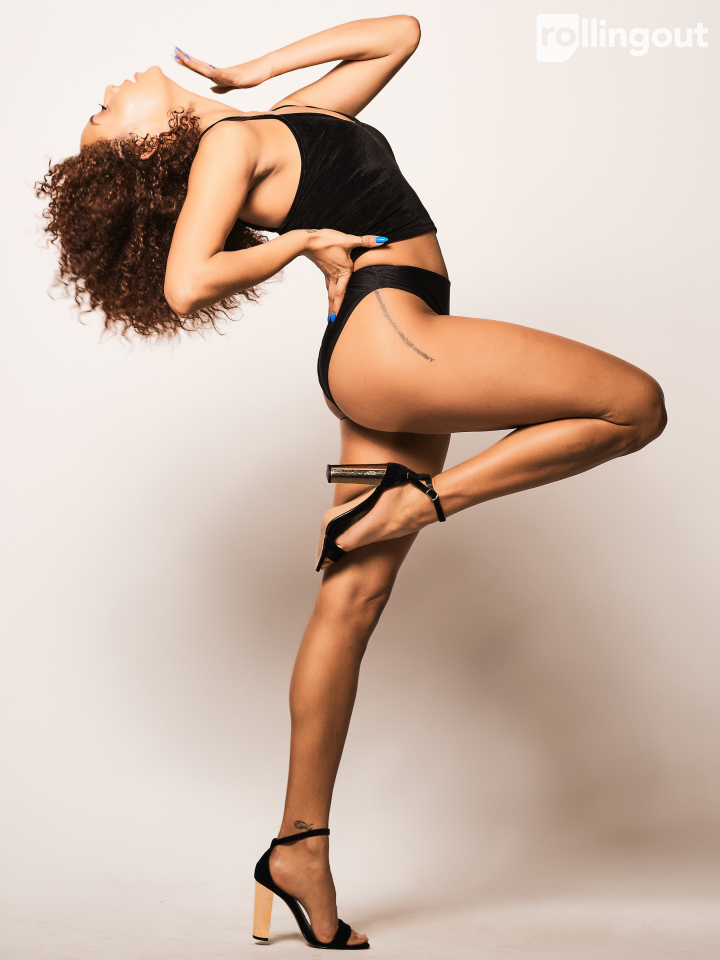 How do you find balance?
Balance is hard, especially when you're so focused on a career and your eye is on the prize, but you do have relationships, a life, and family that you want to spend time with. As I've got older, I've decided to put more time aside for me and things that make me happy because I've already spent so much time dedicated to my career and brand. Balance is key because you could drive yourself crazy.
How do you know your fiancé John Silver is the one?
Our relationship is based [on] friendship. He is truly my best friend. When we built that foundation, I could tell he had my back no matter what, and I showed him I had his through thick and thin. That's when it clicked that we were in this for life.
What is your motto on conquering fear?
I'm the type of girl [who thinks], "You never know until you try." Even if you're scared of it, you have to try. In the end, you may find out it may not be for you or you may find out this is a new and incredible gem you've discovered that's a part of your new journey. I have fears in life, but you have to face them head-on. It's going to be uncomfortable, vulnerable, and embarrassing at times, but if you don't face them, you'll never know what could happen.
How do you overcome nerves for a big performance?
Nerves are something I feel will never go away when you have a big performance or when you're put on the spot and expected to deliver. I use my nerves as fuel in my performances, and it kicks into adrenaline. That makes me become a beast on stage. I just let go, zone out and live in the moment.
How do you motivate yourself?
When I'm feeling unmotivated, I remind myself why I'm doing it, and those feelings that are so rewarding when I am doing what I love. I think of when I'm able to perform at a Super Bowl or on tour around the world. Yes, there are lots of hard moments that go into it, but it is rewarding in the end.