In 2017, Beyoncé continued to prove why she remains the biggest entertainer of this generation. Even without releasing a new album, she continued to have tremendous year while balancing family life.
Here's a look back at Beyoncé's biggest moments of 2017.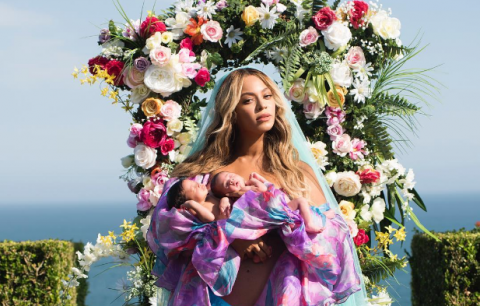 10. Beyoncé announces pregnancy
Beyoncé began 2017 by breaking the internet. One week before the biggest music show of the year, the Grammy Awards, Beyoncé announced her pregnancy. This time, she would deliver twins. She released several images of herself surrounded by flowers, kneeling and revealing her pregnancy by holding her stomach.
9. Beyoncé cancels Coachella
Following the pregnancy announcement, Beyoncé canceled her headlining show at Coachella. Thousands of fans were upset, but Beyoncé promised to return in 2018. Kendrick Lamar saved the day by performing on the weekend following the release of his latest album, DAMN.