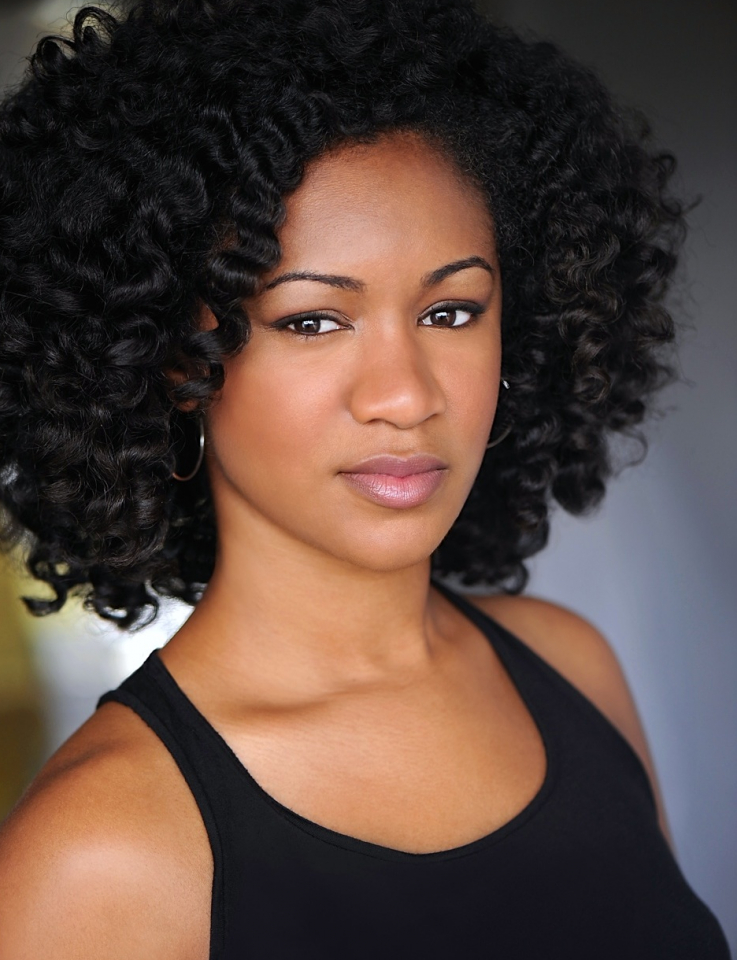 Tyree Elaine has a bright future ahead of her and it all started from a dare. As a stand-up comedienne, she has forged out a lane for herself that has opened doors. Her social media skits show how hilarious she is and the ability to make her brand of comedy relatable. We spoke with Elaine recently and chatted about her beginnings, her influence and the ability to manifest what you desire in your life.
Talk a little about who you are, where you come from and what inspired you to take on comedy.
I am from Los Angeles and I got in to stand up on a dare.
Talk about how that dare happened.
I was going through a bad break up and my roommate at the time took me out to a comedy club where I met Barry Brewer, Ron G, and Chris Sneed. Barry was very adamant that I at least try stand up comedy. I was working at an elementary school and it was summer time, so I decided to just try once before I went back to work in the fall. Ten years later, I'm still doing it.
The "Women over 30" and "Women over 40" series are hilarious. What inspired you to do those videos?
The "Women Over 40" videos were inspired by my mom, aunts, and their friends. My best friend and I would often mimic and make fun of them on the phone and in person. When my mom turned 50, I posted that video as a joke for her birthday, and it turned into a nice niche of comedy. The "Women Over 30" videos literally came from my own life. I had no idea they would become so relatable.
How would you describe your style of comedy?
I think my style of comedy is very sarcastic and relatable. I talk about my experiences with getting older, dating, relationships, family, church, and even hair.
I see you have partnered with Brielle Kotton for a Manifestation party. I'm all about speaking what you want into reality. Why is this something that is important to you? What does the power of manifestation mean to you?
This is actually a new form of thinking for me. Well, I've (we've) always manifested things; I just didn't realize I was doing it. Purposeful, positive manifestation is important to me because there is a life I want to live (my best life) and I know I have to change my thoughts and feelings in a more positive direction to even be able to experience that life. To me, the power of manifestation means focusing on a desire, how it makes me feel, and living in that feeling until it eventually shows up in my physical life.
Being that this is Black History Month, what African American comics inspire you the most and why?
Dave Chappelle is the most inspiring African American comic to me. I watched his first two newer Netflix specials and immediately went out to an open mic. There are comics who I can sit and watch and enjoy; then there are comics who make me want to go write. Dave Chappelle is one of them.
Social media is an amazing tool for entertainers. How has it been for you this far?
I appreciate social media because it gives us access to people and audiences all over the world. As a comedian who can perform live stand up as well as short social media videos, I can enjoy the best of both worlds.
What social media platform is your favorite and why?
Instagram and Facebook are my favorite. Moreso Instagram because it's very straightforward and to the point. But, Facebook gives you longer videos. Sometimes, it's difficult to edit down to one minute.
What is next for you?
This year, I will be on four episodes of "Black Jesus" on Adult Swim, as well as four episodes of TruTV's "Laff Tracks." I'll also be on "50 Central" and "Showtime at the Apollo." Currently, I'm working as the lead in a new web series called "His and Her's." A stand-up comedy tour is also in the works, and I'm shopping my pilot "Dirty 30s," which is based on the viral "Women Over 30" videos. Hopefully, it gets picked up by Netflix soon.
What words of encouragement do you have for those who are looking to go into comedy?
Get on stage and start there. You'll know if you want to do it again.
You can find Tyree Elaine on ig @tyreeelaine
Check out part 1 of her "Women Over 40 Be Like" series, after the break.