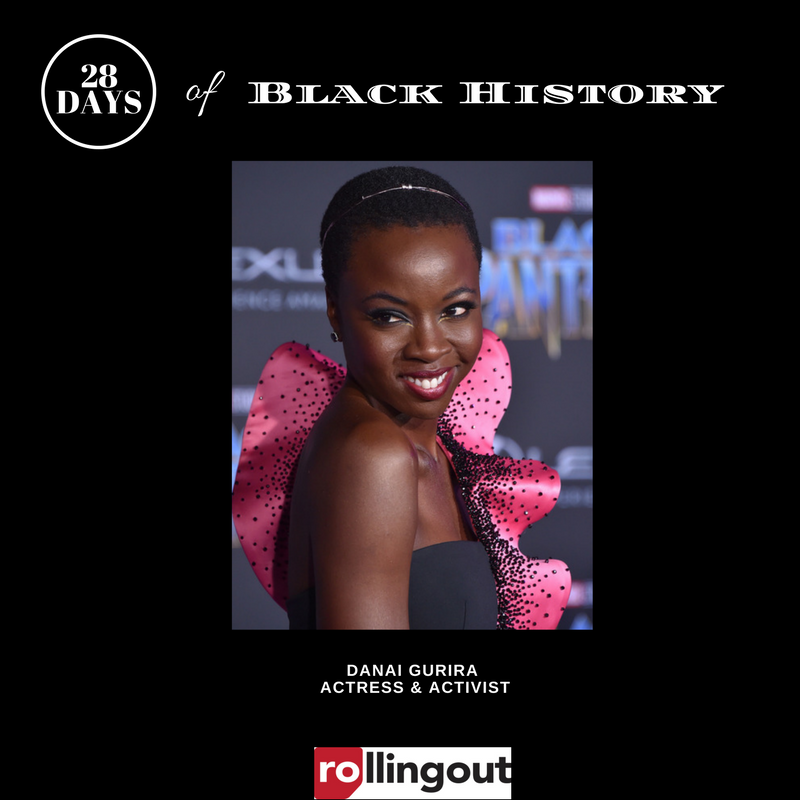 Birthdays and Valentine's Day are both special days. Imagine how special it must feel to celebrate both occasions during Black History Month. It makes for a grand celebration of life, love and Black achievement. For our 28 days of Black history series, rolling out identified a star who was born on St. Valentine's Day and who is making her mark on history.
Actress, activist and playwright Danai Jekesai Gurira is a shining light in the industry. She was born in Iowa but raised in Zimbabwe. From the time of her birth, she was known as Dede. The actress did not know her real name, Danai, until she was 5 years old. Danai means "to be in love," in Shona, a fitting title for a young woman born on Valentine's Day. As a result, Gurira struggled as a child to develop her identity. When her family moved back to Zimbabwe, she began to review African American literature and understand the truth behind her name. She soon became aware of the disservice she was doing herself by only identifying with American culture. It was once she embraced the uniqueness of her two worlds, that it manifested in her career. The actress, now refers to herself as a "Zimerican", proudly embracing dual heritage.
Gurira is well known for her zombie-slaying character, Michonne on AMC's "The Walking Dead." She stepped into the world of Broadway making a debut with her play Eclipsed, a story of the young girls who fought during the civil war in Liberia. This Tony-nominated play not only tells a much-needed story, and is making history with the first all-female cast, writer and director on Broadway.
Activism has taken a major place in her life, and she supports the Bring Back Our Girls campaign. Gurira made it a priority after each show to say these young women's names out loud so that they won't be forgotten.
Her most recent venture is Marvel Studios' Black Panther, which will be released in theaters nationwide on Friday, Feb. 16. This movie is making history as Marvel's first Black superhero movie, with a Black cast, and Black writer and director, Ryan Coogler. In the movie, Gurira joins heavy hitter castmates, Chadwick Boseman, Michael B.Jordan, and Lupita Nyongo. 
One thing we can expect from Gurira is for her to inspire us with her stories of marginalized people, to transform our minds and to deliver dynamic performances. Today, we celebrate and thank you for your continued work to enlighten and better our world.