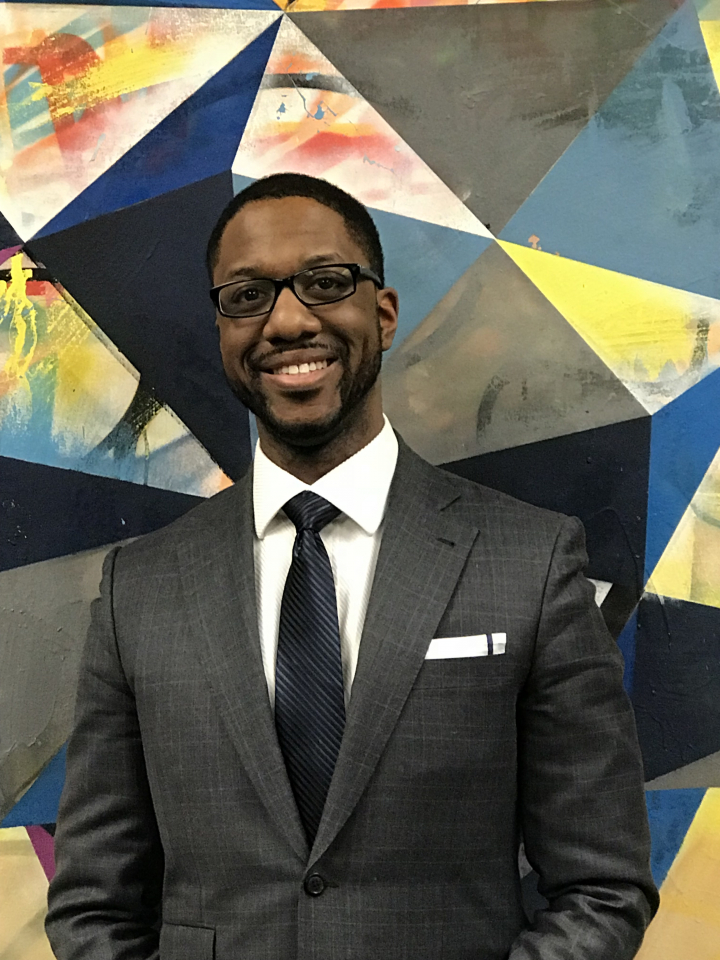 Black history is something that we tend to speak about as if all the accomplishments have been achieved. In truth, Black history is being made every day. As Black people continue to crush barriers and stereotypes every day, rolling out's mission is to chronicle the stories of those who empower themselves and in turn empower others. We are honored to feature Black businesses and business owners as they represent the engine to our freedom.
Today, we feature Jamal Jackson, JD/MBA – CEO and managing attorney of Jackson Corporate Law P.C. We talked to him about his law practice and what it means to him to run a business.
Talk about what inspired you to go into business.
My overall inspiration for going into business was my mom. As a kid, I watched her start two businesses out of both necessities and as a way to do what she loved. She was a single mother raising three kids (one with a disability) and needed the flexibility to be a mom while providing for her family. Although her businesses were unsuccessful, I saw the joy she experienced in knowing that she owned something. That always stuck with me.
What does it mean to you to run your own business?
Running my own business means having the ability to foster innovation and legal evolution as I see fit. The legal industry is extremely reluctant to change. The way most firms operate today is the same way firms operated back in the '70s and '80s. It's better today than when I graduated, but the industry is still far from caught up. I stepped into this industry because I wanted to provide a much-needed service to those who often are overlooked. 
Talk about some of the challenges you have encountered and how you were able to overcome them.
My biggest challenge has consistently been establishing a perception of legitimacy, capacity, and capability in the eyes of more accomplished businesses. Our inventory is time, and in order to remain viable, we have to get our (potential) clients to equate our asking price to the actual perceived value of that inventory. While we are generally able to prove our value, it often comes with jumping through significantly more hoops and having almost zero room for error in delivering our services.
All-in-all, we have a strong team that works to establish the firm as competent and capable within the industry. My business partner, Amber Johns, and I continuously evaluate the market for opportunities to increase our brand awareness and further establish ourselves as leaders in the marketplace.
What is the biggest misconception about being a Black business owner?
The biggest misconception is that we only target Black businesses and that we are not as capable as our non-Black counterparts in providing legal services. We do good business, regardless of the color of the business owner, and we diligently work to master our craft.
What does it mean to you to provide great customer service?
Great customer service is everything. We are in a hyper-competitive industry with low switching costs, low barriers to entry, and a relatively low emphasis on loyalty. In addition to that, the industry has become more cost-conscious and price-sensitive. If we aren't able to provide a high-level of customer service, our clients will leave – period. 
What value does your business provide to the community?
We facilitate economic development. In our role, we position clients for sustainable, protected growth. The overall fail rate of new businesses is somewhere around 80% (within the first five years). A significant reason for this fail rate is because businesses don't always work with the right service providers. In our industry, we see a lot of attorneys who operate outside of their lane. These attorneys try to practice everything under the sun, and they end up hurting their clients. We have positioned ourselves as attorneys with business acumen. We only practice corporate law, so we counsel with a focus that is needed to provide the highest level of service for our clients. This is all meant to help grow businesses so that they can generate higher revenues, employ more residents of the community, and generate lasting economic returns for their neighborhood.
What historic African American figure has inspired you the most and why?
 In my office, I have a picture of Muhammad Ali and Michael Jordan entitled "The Greatest." This photo lists all of the major accomplishments of these two men who are arguably the greatest of all time [G.O.A.T.] in their respective sport. What inspires me about their story is the level of work that they put in to become the greatest. They worked tirelessly and restlessly to perfect their craft and beat out their opponents. 
How have you incorporated technology into your growth?
Technology is extremely important in our goals of staying connected with our clients. We use an online platform called MyCase to provide our clients with a means of messaging us, viewing/paying their invoices, and accessing the documents that we prepare for them. We work with a base of tech-savvy clients that value continued access to our work-product. 
When you are hiring employees, what do you look for?
When hiring, we look for a few things:
1) coach-ability
2) integrity
3) personality/interpersonal skills
4) emotional intelligence
5) ability to think in a dynamic way
6) ability to problem-solve
7) ability to be a self-starter
8) the desire to be the best
9) business acumen and street smarts
What do you want the legacy of your business to be?
 I want the reputation and resulting legacy, many generations past my lifetime, of the firm to be that we were a catalyst to economic growth and development and that we changed the game when it came to the value-add that was expected of law firms. In all that we do, we work to create a brand commensurate with creating immense value and fostering sustainability. We don't want people to just say that we worked with businesses or that we merely helped businesses get registered; we want people to say that we helped build enterprises.
Name three Black businesses you would recommend and share why.
CS Insurance Strategies

– Charles Smith

is under 40. I don't know of any other Black-owned (commercial) insurance brokerage operating at the level that Charles is operating at.

The Foray Firm

– Masah Foray is

one of the most talented, compassionate, and knowledgeable family law attorneys that I know.

Brainpower Consulting – Dr. Sakira Jackson

 is an executive business coach who is providing instrumental guidance to emerging and established CEOs, both in Chicago and nationwide.