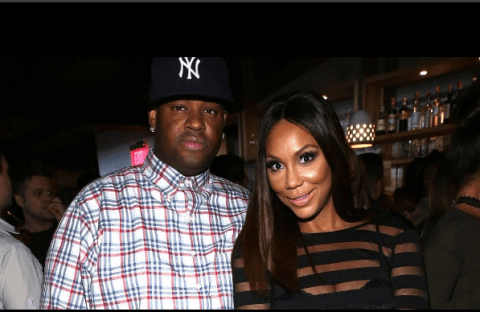 Flossing without finances. It will get you every time.
Music manager Vincent Herbert has a gigantic hole burned through his wallet after the latest events involving his Rolls Royce.
Tamar Braxton's estranged husband was ordered by a judge to pay the amount of $65K after failing to reconcile the debt on the world-class luxury whip.
The documents claim, according to TMZ, that Herbert fell so far behind with his payments that the company — and never showed evidence of catching up — that the company he leased the car from repossessed the car.
Manhattan Leasing is the company in question, and they sold his car to a new buyer. But, the company claimed in documents that they are upside down $62K in the defunct deal with Herbert.
A Florida judge who took over the case believes that Herbert is the person who has to pay the money back. So not only does Herbert no longer have his beloved car, he is responsible for paying the balance of the deal for something he no longer possesses.
As a consequence, Manhattan Leasing is working feverishly to get the money from Herbert.
It is rumored that Herbert's only care in the world these days was to get back together with his wife and fans even thought that this had happened already.
Even Toni Braxton, Tamar's sister, told the press that she believes the two are back together.