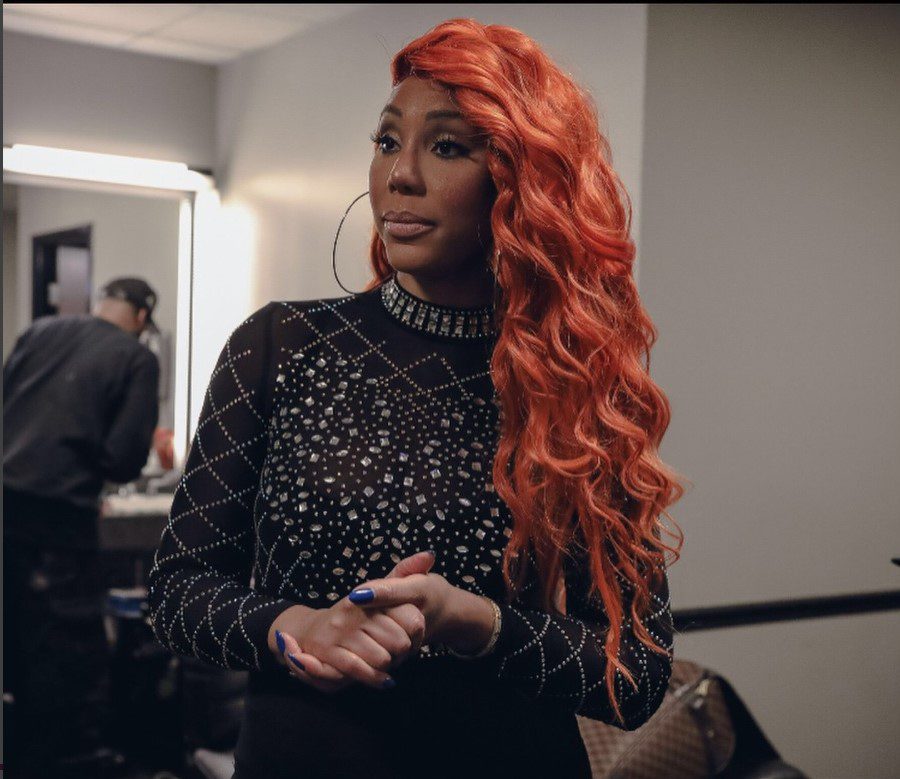 Tamar Braxton and her estranged husband, Vince Herbert, have been all over the news this week thanks to reports of his recent holiday arrest and rumors that he's fathered a child out of wedlock. However, now the couple is making headlines again over accusations from former 2000s girl group star Melissa Schuman, who claims that Herbert abused her when she was just breaking into the industry.
For those of you that don't remember who Shuman is, she was part of the pop girl group Dream, who sang the hits "He Loves U Not" and "This Is Me" for Diddy's Bad Boy label. According to TMZ, Herbert was an associate executive producer on the group's 2001 debut album It Was All a Dream and in a recent tweet Shuman addressed the reports that Braxton had Herbert arrested after he became drunk and verbally abusive on Christmas.
In the tweet Schuman said that she wasn't surprised by the report and she claims that Herbert caused her PTSD with the abuse that he put the group through back then: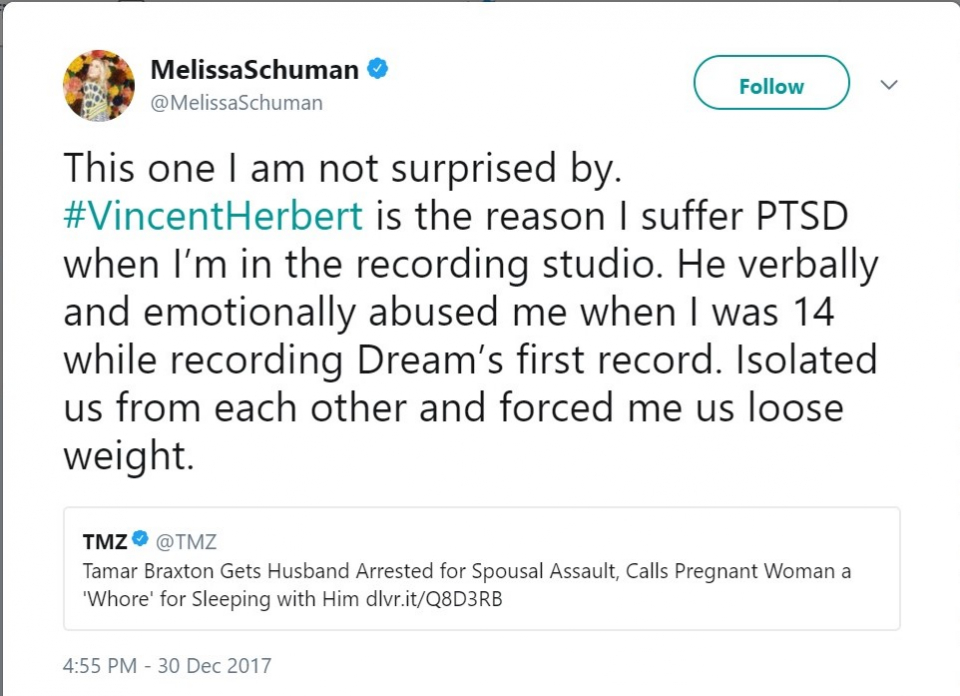 Schuman also responded to her followers' comments about her post, telling one follower, "Yep. We had to weigh in in front of him. He had me loose 20 lbs. I went from 121 to 101 lbs."
Well, Braxton wasn't at all happy about Schuman's tweet and she went on her own Twitter account and proceeded to blast Schuman, calling her an opportunist who is "thirsty" for attention.
"Ok… now here is what you WON'T be doing thirst bucket!! I know u saw d**n puffy MTB…the industry THEN was like bootcamp for ALL of us! Don't EVEN TRY to use out personal Family situation for attention!! All the greats had to do it, GAGA, Toni, myself ALL had what was ARTIST DEVELOPMENT!! Now You poppin some #PTSD when back then when he helped y'all sell MiLLIOnS of records u ain't have NoThing to say UNTIL TODAY!! Don't try me Becky cause right now you are doing the MOST! He's not a woman beater, abuser or a BAD man! He just made Bad choices like we ALL do…to ME NOT YOU!! So miss me on the the thirst bucket train before YOUR BF roast your ass!! #have several#gtfoh," Braxton wrote in a series of tweets.
She finished her rant by writing, "And ONE more thing.. who told u u had #PTSD do u know what that is? And how crazy u sound why u DO suffer from is#INAC ( I need a check)."
Well, Herbert and Braxton may not be on the best of terms but clearly Braxton is still very protective of him. What do you think of this new drama? Let us know in the comments.