Flag on the play. Ne-Yo's wife, Crystal Smith, committed a faux pas in the first degree when she insulted her own son's grade of hair.
In frustration, Smith told her half-million Instagram followers that her son was "not blessed" to have the same good Hawaiian hair as her mother, which has made her management of his mane tough on her, or so she claims. This was taken by Blacks as a slap in the face. Read Smith's words: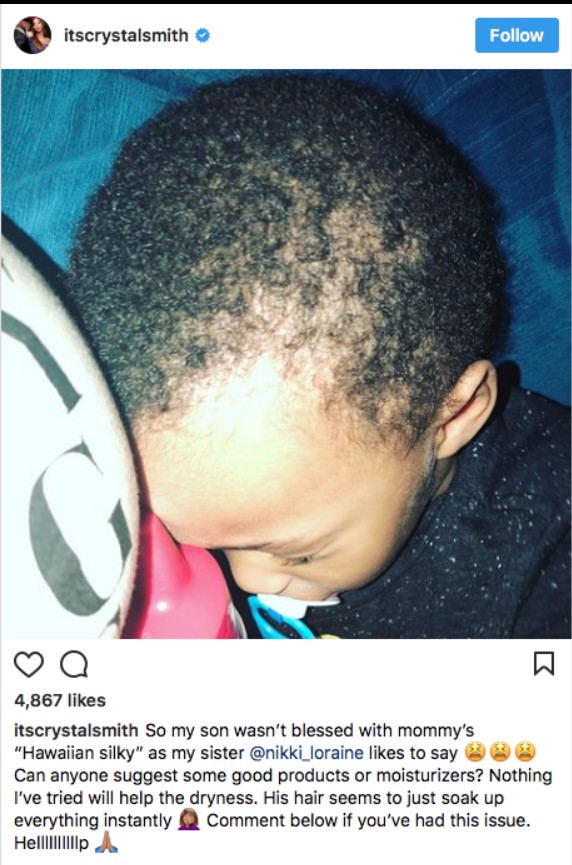 Those words, however innocently they may have spilled from Smith's brain and onto her page, ignited an immediate social media thunderstorm that drenched her page with a torrential downpour of hate. Fans and social media users of color were insulted that the average grade of hair for African Americans — and many Blacks worldwide for that matter — was being insulted as a lower grade of hair and of inferior substance. The avalanche of anger from African Americans was almost painful to witness.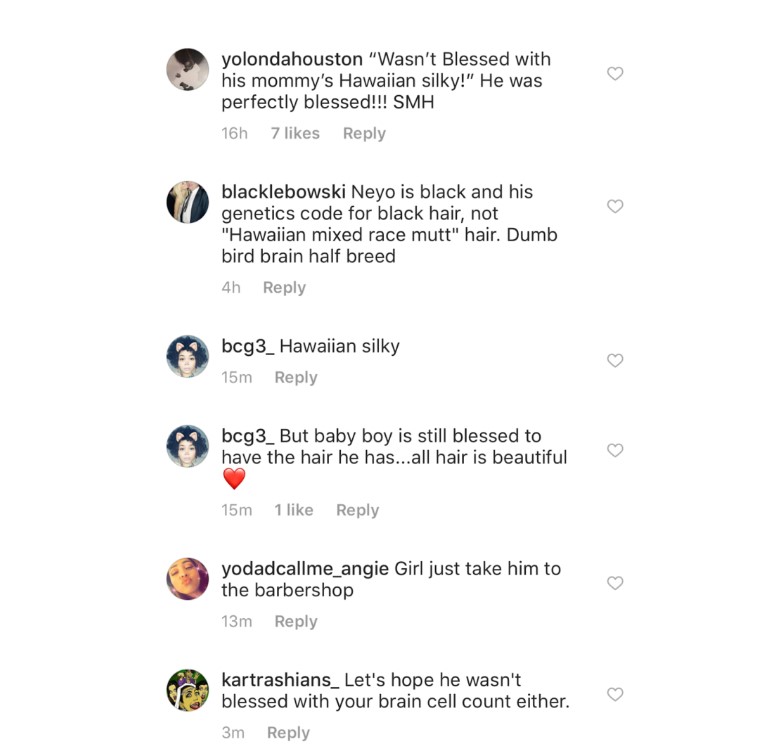 The blow-back for Smith's imprudent public pronouncement was so brutal and unending that Smith eventually deleted the post altogether. But it was captured and screen-saved by several blogs, including Rhymes With Snitch. And it showed that the insults failed to cease and desist: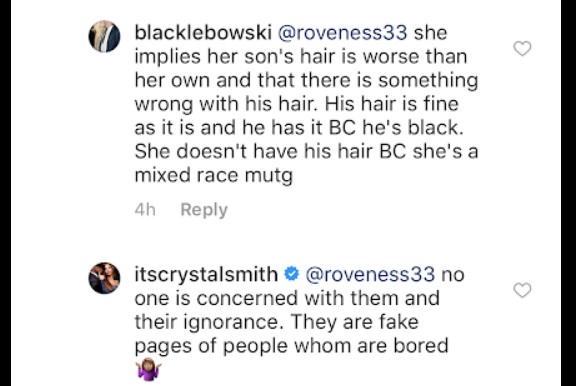 Even followers of Rhymes with Snitch got in on the school-yard-like pummeling and attacked with reckless abandon:
One follower said, "She better hope his head is not shaped like Neyo's. This b***h is brain dead. There is nothing wrong with her baby's hair."
A second person said, "um b—h go kill yo self. (not realy [sic], I would feel horrible if she really did, but she is just such an ugly individual inside and out. it hurts my soul every time I have to come across a pic of her and neyo's faces. They UGLY)."
One person had this to say: "Baby Boy's Hair Is Gorgeous…..She Should Be Glad That He Didn't Get Her "Half Breed" Hair. #Mixed Mulatto Mutt Hair = Lice Infested!!"
While another thoughtful person weighed in on the issue like this: "This is what these so called [sic] black men elevate. These women think they're better than black women and the men who worship them reinforce their mentality. Unfortunately [sic] this one was too dumb to realize she told on herself."
A fifth person went all the way in on the parents: "Why don't [sic] she pose this question to her nappy haired gay husband? I'm sure he's a pro at doing hair."
What do you think about Ne-Yo's wife's statements? Do you believe the responses were too harsh and personal?