Exclusive stripes for the stars by adidas
To honor this year's NBA All-Star weekend, adidas dropped some exclusive sneakers guaranteed to raise the temperatures in your shoe closet. Some debuted at 747 Warehouse Street in Los Angeles where artists like Pharrell Williams performed and celebrity guests were in attendance. In total, about 12 different sneakers were released, here are the hottest features from the list. Check it out below.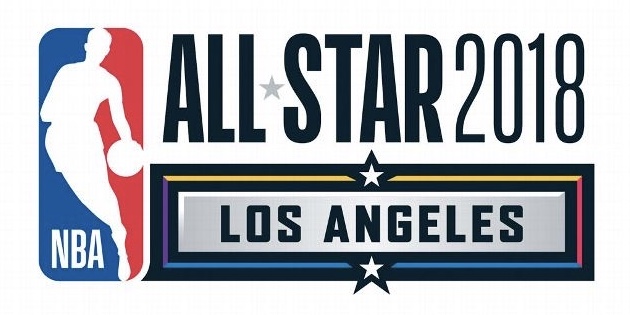 Adidas/Alexander Wang Basketball Hi
Kicking off the list is this exclusive gem. Its body, comprised of leather and suede, proves just how fine this sneaker is. It's rare rubber midsoles resemble styrofoam and gives the shoe a nice leverage when you want to add a couple inches to your stature. The shoe wouldn't be complete without its top quality ankle support. The model includes a heel pull and an ankle cuff for motion support. Other than its stable features, this kick is both unisex and multipurpose. It goes great with any casual outfit, and it can be used for action on the court as well.
Harden Volume 2
Ballplayers, beware. These brand-new ankle breakers have come to play but not fairly. It's no surprise the chef, James Harden, had something to do with their design. These shoes are extremely lightweight and maneuverable. One could feel like they're actually flying when going to slam or lay up a basket. This sneaker fits Harden's style to a tee as its sleek midsoles provide a cutting-edge performance similar to Harden weaving through defensive screens. Its body is comprised of textile and synthetic material while its tongue and ankle brace make for great foot security while in motion. This sneaker has a good chance of euro' stepping Harden right into mainstream sneaker designers.
EQT Basketball ADV
This stylish kick is one for the books! Its material alone makes you want to try it on and sport it. Its body is made of textile, mesh and synthetic lining. Hands down, this sneaker provides a snug and smooth stroll for fans looking to both lounge and move around. Its design Inspiration originated from the heritage basketball styles of the Equipment 93 series. Its effects are noticeable in the edgy, layered appeal of the sneaker. And don't forget the subtle suede highlights on both sides. That along with its abundant ship-like midsole make these some of the most attractive kicks on the market.
Crazy BYW
Rapper and mogul Snoop Dogg wore this sneaker in all yellow for the hip-hop All-Star celebrity game over the weekend. It could pass for a Jordan classic from a distance but don't be fooled. It's a relative of Kobe Bryant's Crazy 8 sneaker. This shoe is a master of both performance and durability. Check out the thick bubble foam midsole on it, which creates a lightweight feel while putting to use. Note that the breathable exterior is filled with air vents and mesh to help your feet breathe. Plus, this shoe has excellent leverage; you can rest assured this sneaker will gain more popularity among sneakerheads.
Dame 4 Bape
This has to be one of the best basketball sneakers in the game. The Dame 4 Bape sneaker, created in honor of Damian Lillard (photographed below on the right), could set blaze to any trail (pun intended). Not many can handle just how exclusive this sneaker is! It's color scheme and style only would make sense to real fashion gurus. The sole is extra padded with prime rubber grips to enhance traction while in action. The shoe's body has a smooth water-repellent surface to keep your feet light, comfortable and easy. Plus, the universal style of this shoe places it in a worthy fashion bracket. It can be worn with anything and comes in multiple colorways.
Y-3 JH Boost
Sneaker designer Yohji Yamamoto is the mastermind behind this shoe. Created with none other than James Harden (photographed below wearing the Y-3 JH Boost sneakers) in mind, this sneaker comes with a recipe to turn heads, and its style is undoubtedly unorthodox due to a few of its features. For instance, the rubber flap on its side gives it an intriguing appeal; and the rare midsole resembles styrofoam. Coming from the Y3 brand, this is definitely a high class and exclusive shoe. The suede exterior and shoestrings simply add to its value.
Whether or not adidas was competing with Nike this weekend during the All-Star break of  2018 is up for debate but these new drops are bound to heat things up! Enjoy.