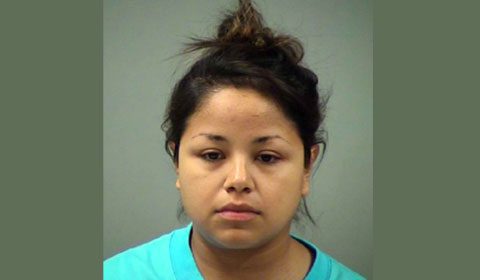 Since the mass shooting at a high school last week many parents are increasingly concerned about sending their children to school. But mass shooters are not the only dangers that face students today. Pedophiles in the classroom seem to be popping up also on a frequent basis and women are often the perpetrators.
This week police arrested Crystal Nicole Rodriguez, 29, a special education teacher and girls volleyball, basketball and baseball coach at Page Middle School in San Antonio, Texas.  According to KSAT-12, police went to a local San Antonio hotel room and found the teacher in a compromising position with a 15-year-old female student. The teen was a former student at Page Middle School. There is no word at this time why police were called to the hotel.
Police questioned Rodriguez about why the pair were in the room and she admitted to having sex with the student. She was taken into custody and charged with engaging in an improper relationship between an educator and student. The San Antonio Independent School District issued a statement notifying parents and confirming the arrest. The statement reads in part: "We are working to gather information to ensure we have full knowledge of what has occurred."
Rodriguez was released from jail on a $20K bond and now must explain herself to human resources.