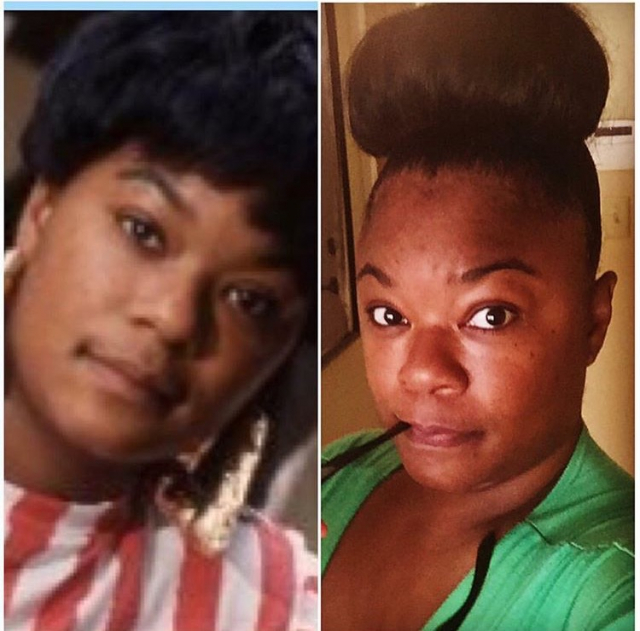 Legendary hip-hop MC Roxanne Shanté's biopic will soon be released on Netflix.
A member of the infamous Juice Crew, the Queens, NewYork, native has rapped alongside with prominent figures in hip-hop such as Big Daddy Kane, Masta Ace, Biz Markie, Marley Marl and Kool G Rap.
At age 14, she released "Roxanne's Revenge," which became a classic.
The song was a diss response to U.T.F.O.'s diss record, "Roxanne Roxanne." Roxanne's response pushed her into the spotlight of the hip-hop world, boosting her popularity as one of the first female rappers.
https://youtu.be/4KpngczmD7Q
Pharrell Williams and Forest Whitaker have teamed with Netflix to produce Shanté's biopic. "Roxanne Roxanne" is expected to premiere March 23.
The movie stars Detroit native Chanté Adams in the title role, along with Oscar-winning actor Mahershala Ali, Nia Long, Elvis Nolasco, Kevin Phillips and Shenell Edmonds.
Check out Twitter responses to the release of the trailer:
Roxanne Shante is more than a hip hop icon, she's a survivor. Our movie Roxanne Roxanne debuts on Netflix and theaters in NY and LA on March 23. #LifeIsABattle @imroxanneshante pic.twitter.com/JcEPwVzhfT

— Pharrell Williams (@Pharrell) February 22, 2018
Lissen….When that Roxanne Shante #biopic drops on #netflix 3/23 this hashtag—–> #RoxanneRoxanne gon be LIT!!!!! pic.twitter.com/chMelerRRN

— Tanisha C. Ford (@SoulistaPhD) February 22, 2018
This Roxanne Shante biopic is epic. People need to see how hip hop was born. They need to see women's role in it.

— 🌹 Ferrari Sheppard (@stopbeingfamous) February 23, 2018
Yo, this #RoxanneShante biopic trailer looks DOPE: https://t.co/OC8vjtxMNz

— Son of Baldwin (@SonofBaldwin) February 22, 2018
YOOOOOOOO‼‼The Black Excellence is overflowing‼#roxanneshante🎤 #Juice901 #breakfastclub #podcast #Memphis #901 #Memphis #YoGotti #XXL #901 #Juice #EverydayStruggle #K97 #1071 #BLM #Music #donkeyoftheday #Sigmas #Aka #FanArtFriday #TéSpeakz #JayMoney #indiaeboneé pic.twitter.com/azh2PcHNEv

— JUICE 901 (@juicetalk901) February 25, 2018
I never thought I would see a Roxanne Shante movie..This is Dope

— FAVE RAPPER (@n8balling) February 24, 2018
This is really dope RT @A2daO: Netflix really better then everything right now with these specials and movies 🔥🔥RT @billboard: Watch the trailer for Netflix's Roxanne Shante biopic "Roxanne Roxanne" https://t.co/W2cuxn7tsd pic.twitter.com/nIvCoEQ5D1

— Tricky Ricky (@ComplexGenius) February 23, 2018
Yooooo Roxanne Shanté is an icon, a hip-hop legend, an original mc who started the Roxanne Wars and took on KRS-One's entire crew at just 14 years old. It's about time she got a film about her life. https://t.co/0ytfPO4aIe

— #OperationPUSH (@HalfAtlanta) February 22, 2018
I can't wait to see this! Growing up in the 80's every girl modeled their rap game after the original #roxanneshante #roxanneroxanne

— Keta Nance (@NanceKeta) February 22, 2018
My mother loved Roxanne Shante and told me all about her growing up. She's a legend in my household https://t.co/dRiHh5EBc9

— okay, 🗣Karrueche 🗣 (@wholel0ttaMANI) February 22, 2018
Repost via @imroxanneshante – w/ repostwhiz app:
Roxanne Roxanne The Movie 🎥🍿 TONITE!!!! https://t.co/BC2ooLNpTv

— Masta Ace (@mastaace) February 23, 2018
AMAZING!! Roxanne Roxanne | Official Trailer [HD] | Netflix https://t.co/Cug04Ro8oT via @YouTube

— Chuck D (@MrChuckD) February 23, 2018