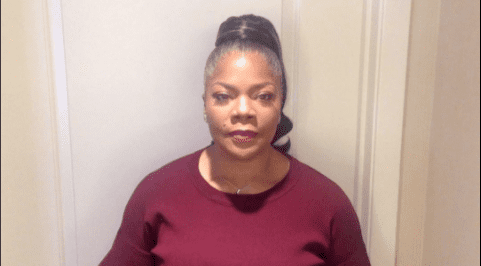 Famed filmmaker Will Packer is getting tired of comedienne Mo'Nique putting his name in her mouth and then spitting it out onto the sidewalk to step over.
Mo'Nique audaciously (and some say recklessly) compared the prolific movie producer (Girls Trip, Think Like a Man, Ride Along) to the disgraced Harvey Weinstein as she fired shots at him again while she was a guest on "The Breakfast Club" late last week.
Packer has decided to clap back at the Oscar-winning actress, but without spitting poison. The two famously clashed continuously on the set of Almost Christmas, and Packer's name has come up during Mo'Nique's one-woman crusade to protest Netflix's low ball offer for her to do a special on their streaming service.
On the show, Charlamagne tha God, whom Mo'Nique referred to by his government name of Lenard, vehemently contested Mo'Nique's stance to compare Packer to the vile Hollywood producer who allegedly sexually assaulted and raped scores of women over four decades.
Here's a quick recap of the radio interview:
Mo'Nique:"You know the guy Harvey Weinstein, he was able to do that for how many years? Do you think this is a unique situation? Do you think people are fearful to speak out when they're mistreated."
Charlamagne: "There's a difference between mistreatment and sexual assault Mo'Nique. You can't put out false equivalencies about people."
Sidney Hicks: "Wait a minute Charlemagne, you're absolutely right but mistreatment is mistreatment."
Charlamagne: "You can't paint Will with the same brush as Harvey Weinstein."
The contentious discussion eventually spilled onto social media:
All though I understand @cthagod point of view, reading some off you blacks comments on Monique is disgusting!! That women is a legend a black woman and to try to degrade her is self hate!!

— Mysonne NY General (@Mysonne) February 23, 2018
This is where Packer decided to jump into the fray to defend himself.
And slanderous…but no matter how ugly the truth is I will not publicly degrade a black woman. We can't afford that. Not ever, but especially not in the age of Trump. There is a reason black Hollywood, a pretty supportive and tight knit group, is largely silent on this one. https://t.co/iu1q0VUTwr

— Will Packer (@willpowerpacker) February 24, 2018
You're missing the point though lady. Amy is very specifically and intentionally NOT elaborating(as am I) because the truth would be extremely disparaging to another black woman. For what? So the internet can have some ☕? We don't need that as a people.

— Will Packer (@willpowerpacker) February 25, 2018
I know exactly what I said and how I said it. It was in reference to a PUBLIC disparaging remark. I was making it clear why I wouldn't respond in kind.

— Will Packer (@willpowerpacker) February 24, 2018
I don't know Mo'Nique. And I can't imagine what's she's gone through in this business, so I wish her well. But I do know that Will Packer gave me my first studio movie. He's been a champion for A LOT of young Black talent. And to equate him to Harvey is a bridge too far.

— Jas Waters (@JasFly) February 24, 2018
*tips hat to one of the fiercest young writers coming up in the game* https://t.co/RWd2AoMmj7

— Will Packer (@willpowerpacker) February 24, 2018
@cthagod The Breakfast Club really need to be more supportive instead of trying to be funny and make people look and sound dumb.

— Yemisì Nunzia (@chocolate_tingz) February 23, 2018
What do you think of Mo'Nique's tireless and relentless crusade against Neflix and racial and gender bias in the industry? Do you believe Packer took the right stance in this ongoing feud?