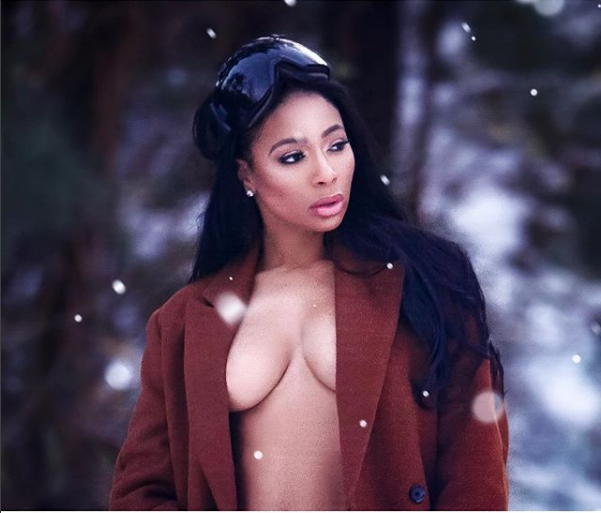 Tommie Lee of "Love and Hip Hop Atlanta" is in a bit of a legal quandary after an imbroglio with a woman at an upscale Atlanta mall about a month ago. If you are a fan of "LHHATL," this comes as absolutely no surprise after seeing Lee's temper, which is quicker than a discharged bullet, fire off in the direction of her co-stars at regular intervals in previous seasons.
Police have reportedly issued a warrant for Lee's arrest for allegedly administering a severe beat-down of a woman at Lenox Mall in the ritzy section of Atlanta called Buckhead.
According to the police report, on Feb. 1, 2018, Lee and an unknown male visited the Henri Bendel store in Lenox and Lee was caught on store surveillance video yelling and hitting a store employee.
An employee named only "Daniella" by authorities in the report was assisting the mercurial reality star when a verbal altercation commenced. Police say store surveillance cams captured Lee yelling at Daniella, and then coming around the display case to "slap and punch her repeatedly."
Witnesses who were inside or near the store claim Lee was already quite angry when she became increasingly rude while browsing, and apparently when Daniella tried to check Lee about her attitude, Lee blasted off.
The store manager came around and eventually untangled the two women. Perhaps understanding the gravity of her actions after she pummeled the female employee, Lee and her companion bolted the store and quickly disappeared into the thick traffic of North Atlanta.
The employee has pressed charges after being humiliated in addition to claiming to have suffered bruising on the left side of her face and eye.
Worse off for Lee and her companion is that she has a negative history in that store. The jewelry store manager told authorities that Lee and her guy have been in the stores frequently in the past and have tried to steal items.
As for the arrest warrant, Lee will be apprehended as soon as she comes in contact with authorities or vise versa. Otherwise, it will remain in effect until she turns herself in to face charges.