Woman on the go … It's a popular catchphrase used to describe the flood of innovative and inspiring women currently flexing their ambition and independence. No matter the industry, this country is filled to the brim with women who are now demanding to have their voices heard.
In short, it's an exciting time for female superheroes everywhere.
But instead of a utility belt that rivals a certain Gotham-bred caped crusader, these women come armed with intelligence, imagination, and a will that refuses to bend in the face of adversity. A betting man would also surmise that every single one of these women possesses one other indispensable tool that would be foolish to ignore. That tool? The go-bag.
Whether traveling cross-country or zipping around town, a go-bag is an essential must-have for the Renaissance woman. But what should be included in a personal go-bag?
Why, I thought you'd never ask.
Floss
Let's be honest: how can anyone demand respect with unsightly amounts of food stuck in their teeth? Our point precisely.
Notebook
Not to be confused with a Nicholas Sparks novel, a notebook can prove to be a vital tool for the driven woman. Certain thoughts and ideas should probably never be shared with Siri or Alexa (they just seem a bit judgmental, don't they?). That's why It's always a great idea to have a small notebook with you to physically write out those million dollar ideas.
Cosmetic Bag
Life is full of a series of first impressions. That's what makes a cosmetic bag so vital to any go-bag. No matter how your day moves, having your cosmetic bag on hand ensures that you're equipped with tools needed to refresh yourself in the event of any last-minute meetings.
Baby Wipes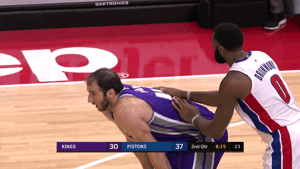 Every day, I grow increasingly convinced that this world is just full of germs and nastiness. I mean, it's literally everywhere. A great way to combat this filth is to have a pack of wipes on hand to combat the germs. From shaking hands to using public restrooms, baby wipes should be a vital part of every woman's go-bag.
So how did we do? Are any of these items in your go-bag? If not, what were we missing?
**Jessica Sherard contributed to this article.