Actress Stacey Dash is not going to just walk unimpeded in her quest to become a California congresswoman for the southern Los Angeles region. One of the popular politicians in the state of California is going to run against Dash for the federal legislative seat.
Aja Brown is currently the mayor of Compton, California, the famously gritty suburb straddling the southern edge of Los Angeles. She will reportedly announce on Thursday that she is running for Congress in the 44th District, which covers Compton, the Watts section of south Los Angeles, San Pedro and North Long Beach.
Insiders tell TMZ that Brown, 35, who has been mayor of the city since 2013, was not planning to run as late as a week ago — the day the Clueless star Dash proclaimed her intentions to acquire a seat in the House of Representatives. The entertainment publication said a bunch of members from the California Congressional delegation contacted Brown to ask her to run against Dash, a right-wing conservative and devotee of Fox News.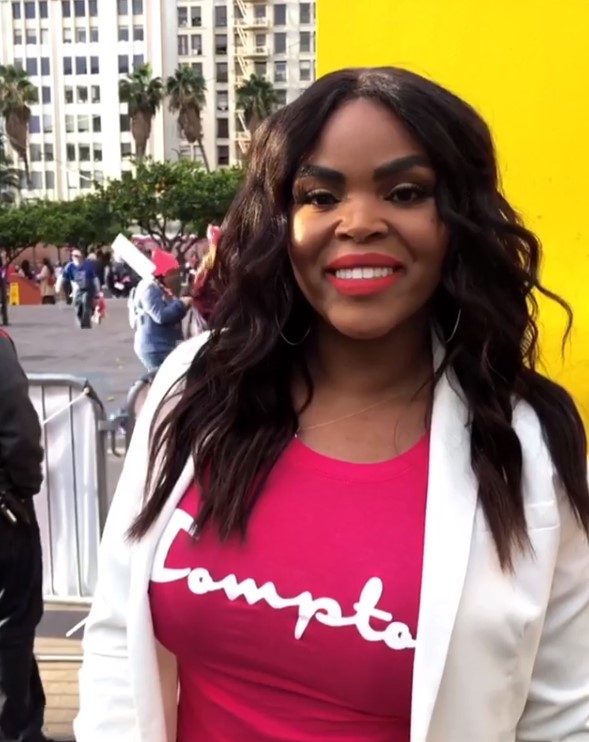 The well-respected Brown is more than just a mayor to a lot of people in this working-class town often depicted as a hotbed of violence, crime and gang activity in movies and hip-hop songs. She is viewed as a national ambassador for the denizens of Compton and a beacon of hope for the downtrodden for this oft-neglected town. She often praises people like superstar rapper Kendrick Lamar, who was reared in the city and found phenomenal success.
A source who has interacted with Brown said the Compton mayor disdains Dash's move, which she sees as only "running for notoriety." Brown claims that Dash has no relationship and no knowledge of the inner workings of the district.
Brown is an enormously popular mayor whose voice has been strong on various issues, including protecting food programs and housing initiatives.
Even though the 44th District is predominantly Democratic and progressive, Brown does not believe that her candidacy would mean an automatic defeat for Dash or anyone else running for the seat, mainly because of overwhelming voter apathy in the district. Couple that with the fact that Republicans get out and vote in greater percentages, she says, and Brown knows she will have a fight on her hands.