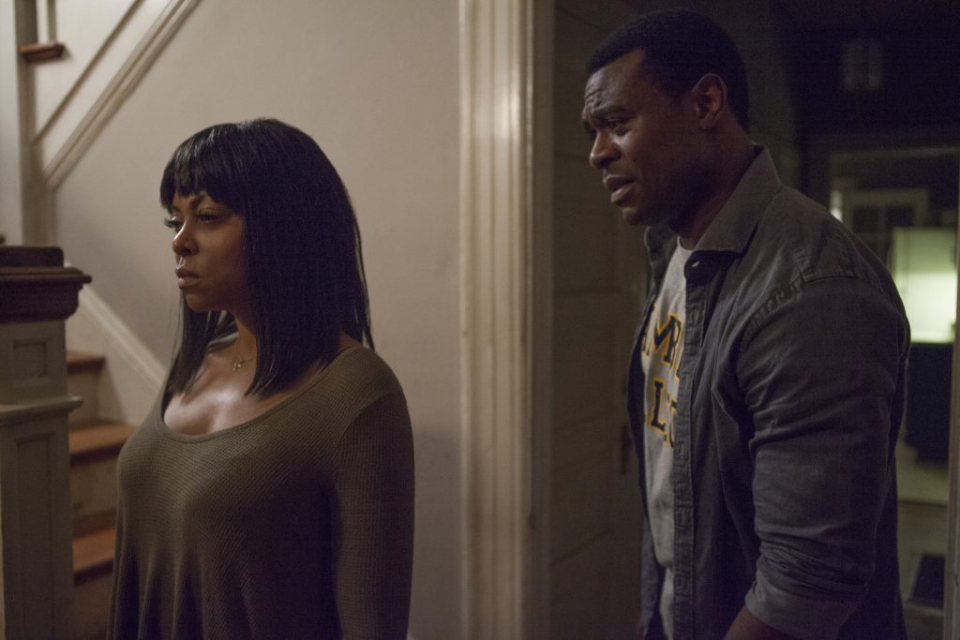 Lyriq Bent didn't always want to be an actor, fate guided him to his current career. Bent has gained great momentum starring in films such as; Four Brothers, Saw IV, and TV shows; BET's" Book of Negroes" and "Rookie Blue." Through building his repertoire, Bent gained the attention of notable director Tyler Perry, who cast him to star in the thriller Acrimony. The film is set to be released on March 30, 2018. Rolling out spoke with the actor about his career and role in the new film, Acrimony.
How did you get started acting?
Acting was something that just came to me when I was selling long-distance phone services door-to-door. A complete stranger just asked me if I was an actress or model. They told me I should do it because I have the charm for it. My co-worker introduced me to an acting coach because I lost a bet and I went because I'm a man of my word. I did not like the process of acting. If you have ever been to an acting class it's kinda strange. I was actually annoyed that I had put myself in that situation. After doing a scene and preparing for it [and] memorizing my lines, I realized I looked terrible on-screen and I promised myself, I would never look that terrible again. I buckled down and basically mastered that which can't be mastered, which is why I am still in it to this day.
Tell us about your new movie, Acrimony.
Acrimony is a thriller and it's about my character Robert and he's married to Melinda, and he promised her this grandiose life. As they go on this journey toward this grandiose life that he planned on providing her, he had a dream of creating a self-charging battery that would make [them] millionaires. As they go on this journey it doesn't go as planned, Melinda starts getting tired of the relationship, working two jobs, while Robert was trying to live out [his] dreams. She suspected that [he] was cheating on her and it got to the point where she left Robert. After that, Robert becomes successful only to find himself without his queen. Robert moved on and Melinda tries to come back after he's moved on. It's a thriller of betrayal, love, hurt and pain. My character Robert tried to be the best man he could.
Do you feel that a lot of people can relate to your character?
Yes, absolutely, I think that people can relate to both of the characters because it is very real and relevant in terms of relationships. People come together with the idea of building something together and sometimes it doesn't go as planned. It is how you go about that journey that matters. I think people will see a lot of their own relationships in this movie.
This is your first time working with Tyler Perry, how was that experience?
I would definitely work with Tyler Perry again, he is very talented and creative. It's very difficult working with him because he shoots quickly and you have to be able to process a lot of information quickly in order to work in his space. You have to be confident in your abilities to work with him. Being in that environment you cannot leave without learning how to work under pressure, process information quickly and deliver. It was a great experience and I didn't foresee it until I was in it. It definitely boosted my confidence in my abilities, because I wasn't aware that my grey matter could retain so much information. I know he's incredibly happy with this project, so I'm happy.
What was the experience like working opposite Taraji P. Henson?
She's an incredible actress. She's an extreme professional because she shows up ready and she is so lending of herself and her talents. She shows up ready to create and collaborate and lend her thoughts on character and direction of the story. I wished we had more time to work together. She's on fire in this business and she deserves it all and I'm just glad to be a part of that process.
You worked with a lot of different actors, who is someone you look to work with?
The business has so many gifted and talented people. The ones we know about, it's like a wait your turn type of thing you kind of marvel at them. You have to be great to be in this space, Hollywood. I'm just looking forward to working with all the greats that have been around forever.
Do you have any mentors in the industry?
My creative team. My manager and I work closely on how we choose roles. It starts with me but we try to address the creative and the business aspect of it and what makes sense forwarding the brand. People are so giving of their talents on set, that I've always felt comfortable asking my co-stars questions about something I may not understand or may not see the way they see it. It's always a great feeling to know you're in that type of environment.
Is there anything else you'd like to share?
Well, definitely, go out in numbers to watch the film, because we have great stories to tell and this is one of them. It's relatable and entertaining. I have been working on "She's Gotta Have It" season two coming up. If you haven't seen season one, it's on Netflix so check it out. I have a couple of films coming out, Nappily Ever After with Sanaa Lathan should be coming out soon. I have a film called Astronaut coming out this year as well.