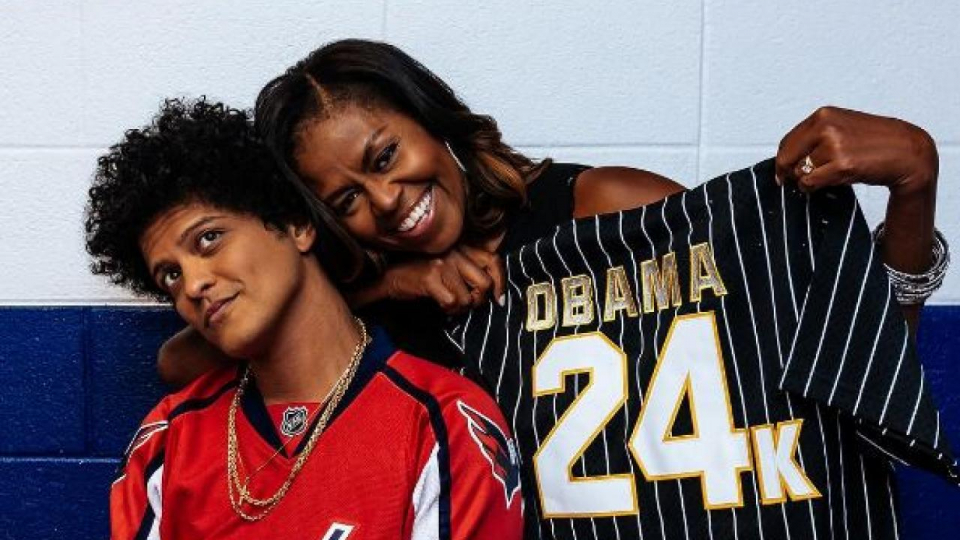 After being bombarded with charges of cultural appropriation yet again, several artists have come to the defense of superstar Bruno Mars. Most recently, Charlie Wilson and 9th Wonder took to social media to heap praise onto Bruno, with Wilson calling him a "genuine talent, pure and simple."
"Bruno, with this album, helped bring back that classic New Jack /R&B sound to the masses when it was left for dead years ago and hard for artists to get that sound back in the mainstream," Wilson continued. "Bruno's songs on this album are original and no different from any other artist pulling inspiration from genres before him."
A famous hip-hop producer, 9th Wonder also got Mars' back, tweeting: "How do we expect our culture to be accepted by the mainstream (in which half of Y'all do not even recognize brilliance in artists UNTIL it's slammed in your face by the masses, and NOT influence the masses?"
"Is it Bruno Mars' fault he was influenced by Baby Face, Teddy Riley, Jimmy Jam and Terry Lewis…around the same time, from a hip-hop side, I too was influenced by DJ Premier, Pete Rock, and The Beatminerz? This is a Sociology study on influence and exposure, not 'Oh, Bruno wanna just copy us.'''
As you may be aware, the controversy started with YouTuber Sensei Aishitemasu ranting about Bruno Mars, labeling him as a Black culture appropriator on The Grapevine.
She relentlessly bashed the singer for "completely, word-for-word" copying other songs, instead of being original.
"White people love him because he is NOT Black, period. The issue is: We want our Black culture from non-Black bodies. And Bruno Mars is like — bam, I will give it to you," she argued.
Mars, a Hawaiian-born sensation who is of mixed Puerto Rican, Jewish, Filipino, and Spanish descent, has previously acknowledged the influence of Black music on his life. In an interview with Latina Magazine in 2017, he recalled listening to '90s R&B while growing up: "I'm a child raised in the '90s. Pop music was heavily rooted in R&B from Whitney, Puff Daddy, Dr. Dre, Boyz II Men, Aaliyah, TLC, Babyface, New Edition, Michael Jackson, and so much more. As kids this is what was playing on MTV and the radio. This is what we were dancing to at school functions and BBQs. I wouldn't be here if it wasn't for these artists who inspired me."
Some Mars detractors illuminate the multiple copyright lawsuits over his 2014 hit song with Mark Ronson, "Uptown Funk." Also, in 2015, The Gap Band was given songwriting credits following a lawsuit claiming similarities to their hit "Oops Up Side Your Head."
More recently, Ronson and Mars were sued by The Sequence for infringing on their song "Funk You Up."
Still, musicians such as Wilson and 9th Wonder say any accusations that Bruno Mars is a culture vulture are without merit.