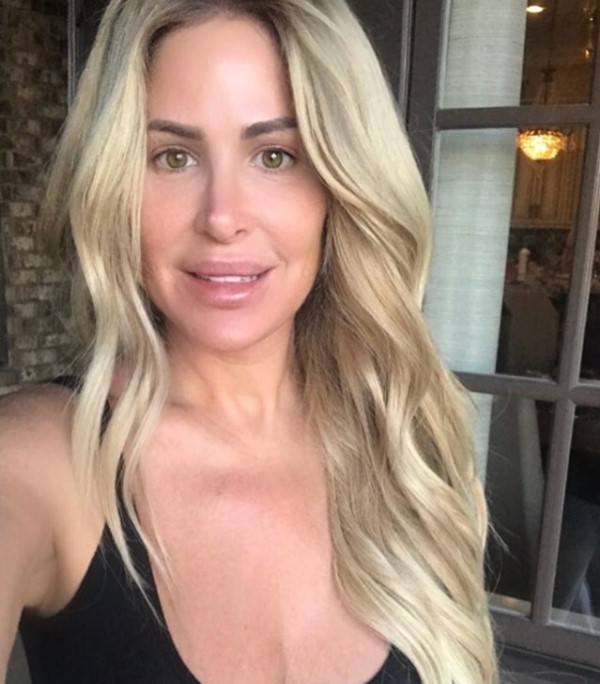 "Real Housewives of Atlanta" star Kim Zolciak-Biermann has a well-known modis operandi for making very dubious, if not outright racist, statements that date back to the inaugural season of the hit reality show.
That's why folks were practically chanting and cheering Kandi Burruss on during the RHOA reunion show when she delivered an old-school, playground-style, wig-snatching dragging on Zolciak-Biermann that eventually made her storm off the set in a huff. And after the beat-down concluded, social media commenced to pummeling Zolciak-Biermann even further.
Even the producers of RHOA/Bravo produced receipts of Zolciak-Biermann throwing race-baiting shade over the years. It was a classic, bare-knuckled bimbo bludgeoning. Check it out.
Kim one of those white people who thinks they can say whatever because they have a "black friend" #RHOA

— ✈☀✈ (@90sKhidd) March 19, 2018
Who is jealous of Kim and her 6 kids, unemployed husband, and botched face? #RHOA pic.twitter.com/9RDTGo1Vzx

— Hey My Loves! 😂 (@Julezforkeeps) March 19, 2018
Me watching Kandi verbally give Kim the business. #RHOA pic.twitter.com/E2h3IgMw7E

— BarbieJ (@LeeAndDoobsMom) March 19, 2018
To see more of this deep-fry backside boiling, click continue: