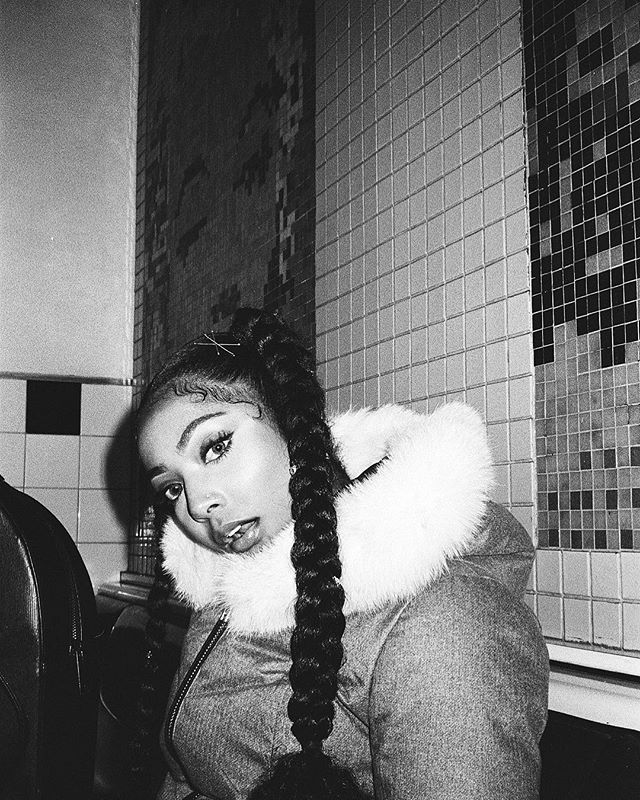 Toronto's own GNA is open for honest conversation. The Canadian-born singer-songwriter pulls from firsthand experiences to create music for her audience. She blends melody and truth to create a relatable mixture of soundscapes and singles. Her style reminds you of the '90's attitude, flair, and confidence. All three of these terms are what one needs to make their claim in music and life. GNA is doing just that.
How did you discover music?
I discovered music very early. I've been singing around the house since I was in diapers. But I remember my mom always taping all the music videos from BET on VHS tapes and I'd sit and watch them after school. That's when I fell in love with hip-hop and R&B.
When did you realize that music was something that you needed to pursue?
When I landed the role of Young Nala in the Broadway musical of The Lion King. That was my first taste at show business and I knew from there that music is what I wanted to do.
How was it like working with Tory Lanez?
It was good. We never actually got to work in the studio together, so I've yet to experience that. But it was all love. Once he sent back the song with his verse I was excited because, at the time, all the verses that I'd heard him do on features sounded different than how he approached mine. So, I loved it.
Love is a major component in your music. What are your feelings toward love and companionship?
I think it's one of the greatest things to experience once you find that person to share it with. When it comes to music, I feel like you can't go wrong when you sing about love. It's universal.
Do you feel pressure to create your best music knowing that big name artists such as Drake, Tory Lanez, and The Weeknd are also from Canada?
Not at all. I just do me. And I'm confident in what I do. So that takes away all the pressure.
Singles like "The Bar," "Love Me," and "No Hook" all have the commonality of sexiness, sensual delivery, and substance. What are some new music projects that you have on the horizon?
I have one or two singles I plan on releasing within over the next few months, and then sometime this summer I have my EP The Score set to release.
Check out GNA's video for her single "Love Me" on YouTube.