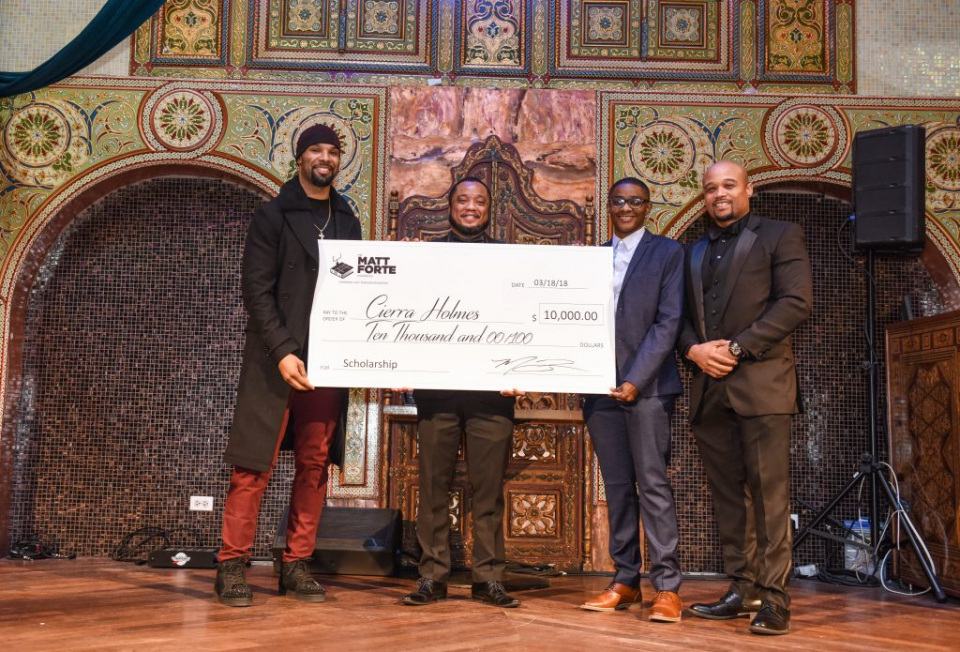 The Circle Foundation recently held their 9th annual gala and awards dinner at Alhambra Palace in Chicago. NFL star Matt Forte was on hand to award a college scholarship of $10K from his What's Your Forte Foundation to Innovations High School's student of the year.
Cierra Holmes was this year's winner. We asked her how it felt to win the scholarship.
"It felt so good. I was really astonished. I couldn't believe it. I worked really hard, I struggled, I went through, but I got my act together and I got my grades together and I did it. I showed up and showed out," she said.
"This is my second year working with The Circle Foundation and working with Omar [Moore] and LaShaun [Jackson]. They have great students over at Innovations. Sierra earned her $10K and she is going to put it to good work. Our mission statement at What's Your Forte is changing lives through education. I know how important education is because I went to Tulane and got a degree and I was also a professional football player and education had to be the background for that," said Forte.
Take a look at a few pics from the gala and the Bulls' game from the night before below.