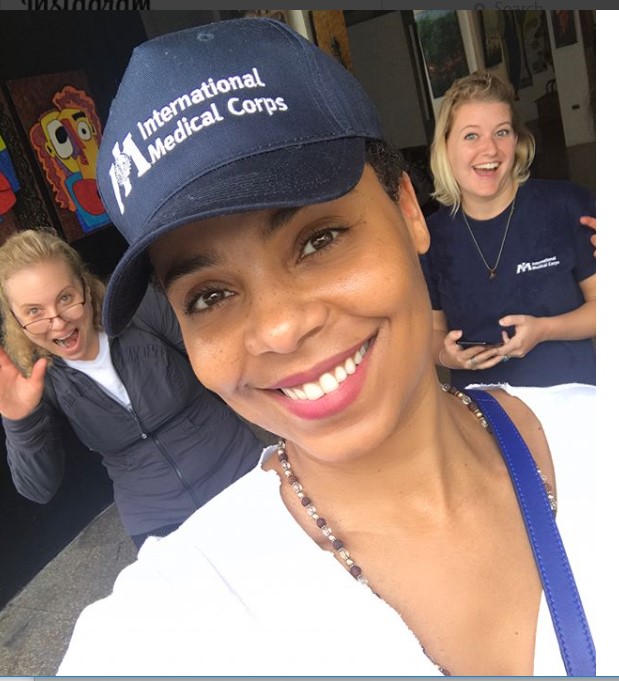 Tiffany Haddish spilled all kinds of tea in a recent interview, creating national intrigue about the identity of the actress who bit pop goddess Beyoncé in the face.
In an interview with GQ magazine, Haddish said she almost got into a fight at a Jay-Z after-party that led to a selfie with Queen Bey in order to keep the Girls Trip actress from beating down and unnamed A-list thespian who assaulted her idol Bey.
But who exactly was Haddish referring to? It became the big debate of the day, with everyone speculating about the partygoer list. Even model Chrissy Teigen is fired up about the matter.
I can only think of one person who would do this. but I cannot say. but she….is the worst.
— christine teigen (@chrissyteigen) March 26, 2018
As rolling out previously reported, the GQ article published online Monday featured Haddish recalling Beyoncé and Jay-Z's "4:44 Tour" wrap party in December.
"There was this actress there that's just, like, doing the mostest. She bit Beyoncé in the face," Haddish said, adding that she was ready to go beat up the actress until Bey convinced her to "just chill."
The Bey Hive also set its sights on Academy Award-nominated actress Taraji P. Henson, believing she chomped on Bey's face. But Haddish shot down those rumors by tweeting that the "Empire" star was not the culprit.
Meanwhile, Teigen says she knows who the actress is but will "never" reveal her identity because she's afraid of the repercussions.
Somehow, the Bey Hive got it into their heads that Sanaa Lathan, of all people, was the teeth-gnashing culprit who took a chunk out of Bey's cheek. Folks left bees (and threats) in Lathan's Instagram comments for hours on end.
But was the Love & Basketball star Lathan the drugged-up Hollywood star who sank her incisors into the Queen's cheeks at the 444 after party? Despite widespread speculation, Lathan swatted away the innuendos that it was her.
Y'all are funny. Under no circumstances did I bite Beyonce and if I did it would've been a love bite 💋

— Sanaa Lathan (@justsanaa) March 26, 2018
That didn't stop the chatter on Instagram and Twitter, however:
Sanaa Lathan when she find out we know she bit Beyonce face pic.twitter.com/1V3WlmDvGX

— Dr. OG (@Choojimmy) March 26, 2018
Haddish unwittingly busted open a Pandora's box and now there is a nation of Beyoncé disciples stalking the cultural landscape to solve the mystery of the teeth-gnasher.