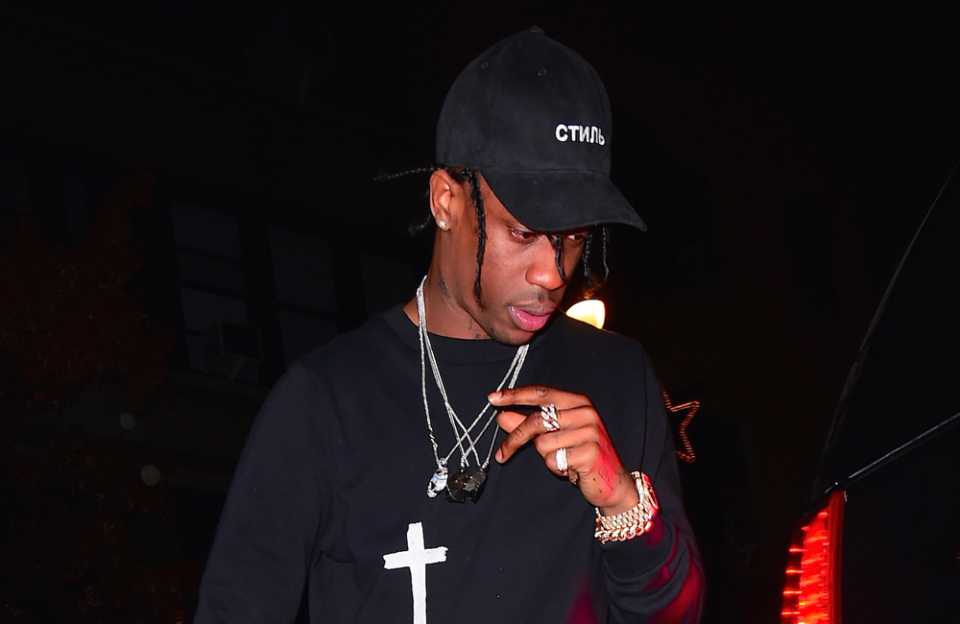 Travis Scott reportedly loves Kylie Jenner's post-baby body.
It's said that the 25-year-old rapper is encouraging the new mom, who gave birth to their daughter Stormi in February, to embrace her changing figure, and the 20-year-old model is feeling "great."
A source told Us Weekly, "She looks and feels great! Travis reassures her there's no need to hide her body."
The reality star is said to be working hard to shed her pregnancy weight, having dropped more than 20 pounds with the help of a waist trainer; however, she is still wearing sweatpants because "it's just comfortable."
The report adds that Kylie and Travis are "in a very good place" together, and enjoying being parents for the first time.
Despite not having plans to move in together or get married, there could be plans to already grow their family.
The insider added, "It wouldn't surprise anyone if Kylie gave Stormi another sibling very soon."
It comes after it was reported that Kylie is "focusing" on getting her pre-pregnancy body back.
A source told People, "Kylie is already starting to work out. She's focusing on getting her body back and also getting back to a comfortable weight aside from caring for Stormi. She wasn't the most comfortable while pregnant. She's super determined to get back to her pre-pregnancy body. Kylie wants to be a really hot young mom and is making sure that happens. She'll be flaunting her progress more and more."