Now that Cardi B has made her pregnancy official, she has another message for the begrudging haters out there: fall back.
She made the statement on Instagram following her crowd-pleasing performance on "Saturday Night Live" opposite host Chadwick Boseman. After snapping at her haters, she quickly deleted the post, but it was screenshot by TheWordIHeard.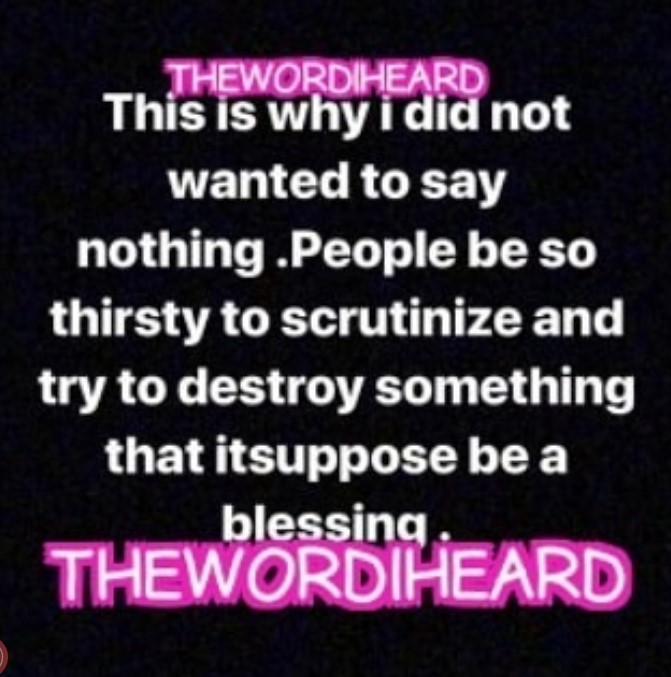 Cardi B performed in a beautiful and form-fitting dress that revealed an unmistakable baby bump. Furthermore, the impressive sized belly let fans know that the baby will be born in the not-too-distant future.
The "Bodak Yellow" rapper performed, "Be Careful," from her new album. Initially, the cameras stayed above her stomach and eventually panned down to reveal her belly.
During Cardi's first appearance, she belted out a medley of her blockbuster cuts, including "Bodak Yellow" and "Bartier Cardi" while covering up her bump in a black and white fur.
Offset of the Atlanta-based rap trio Migos, and father of the baby, talked about the baby news with a post on Instagram and thanked supporters for their kind words.
"T H A N K Y O U F O R A L L O F Y O U R S U P P O R T. W E F E E L S O B L E S S E D," Offset said.
Cardi B supporters were euphoric of her good news and shared it underneath Cardi B's Instagram post: "My god baby I love Cardi, but honestly it was obvious she was pregnant. She's been trying so hard to cover it when she could enjoy this moment. I'm sure she feels like a weight has been lifted off her shoulders."
A second person wrote: "So she is pregnant! Her and Offset set for life now. Congratulations, Bardi!So I'm gonna assume she's not going on tour with Bruno anymore….Incredibly happy for her. Cardi just keeps on winning man! Bless up!!! Omg. I was not prepared for this; there goes that pretty belly bump."
Unfortunately, one dismissive fan was quick to remind Cardi B that Offset cheated on her and has children with other women, which is why the Brooklyn-bred boss struck back at haters and then deleted her Instagram post.
The detractor wrote: "Just like a man to impregnate you at the most pivotal part of your career. Why are ppl congratulating her knowing that baby is one of 7 kids offset already has four different women….smh Cardi B degrades herself I swear? She coulda had a baby with any guy in the world…dumb of. All you females out there, plz don't be this dumb."
Cardi is paying the legion of haters no mind and pledges to host a multimillion-dollar wedding.