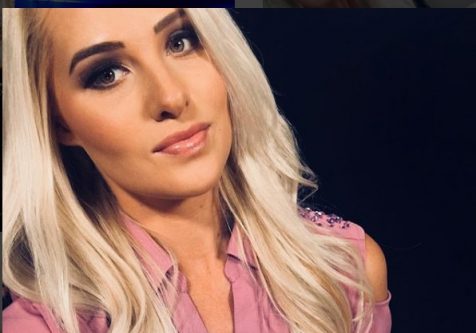 Right-wing troll Tomi Lahren continues to spew nonsense. The misinformed Fox News host took aim at Jay-Z for speaking out against Donald Trump.
In an interview with David Letterman, Jay-Z shared that Trump was bringing out an ugly side of America. Lahren was apparently upset with Jay-Z for telling the truth and blamed him for mass incarceration because he campaigned for Hillary Clinton in 2016.
"Jay-Z, it's pretty ironic that you think Donald Trump is a racist when you campaigned for Hillary Clinton!" she said. "Remember that? That would be Hillary Clinton, the woman who called young Black Americans 'super predators.' The one who stood by Bill when signed the $30 billion crime bill that imposed the death penalty on dozens more crimes and mandated life sentences for three-time offenders."
The 1994 crime bill was indeed a hindrance to the Black community, but Republican lawmakers actually wanted the bill to be tougher on criminals.
Trump, who is under investigation himself, has suggested harsh penalties for criminals including the death penalty for drug dealers.
Lahren also blasted Jay-Z for rapping "filthy" lyrics, but she once posted video footage of herself dancing to a song by 21 Savage. She ended her ridiculous rant by saying that Jay-Z should stick to rapping and not talk about politics. It's a similar statement to one uttered by Fox News' Laura Ingraham who told LeBron James to stop talking politics and "stick to basketball."