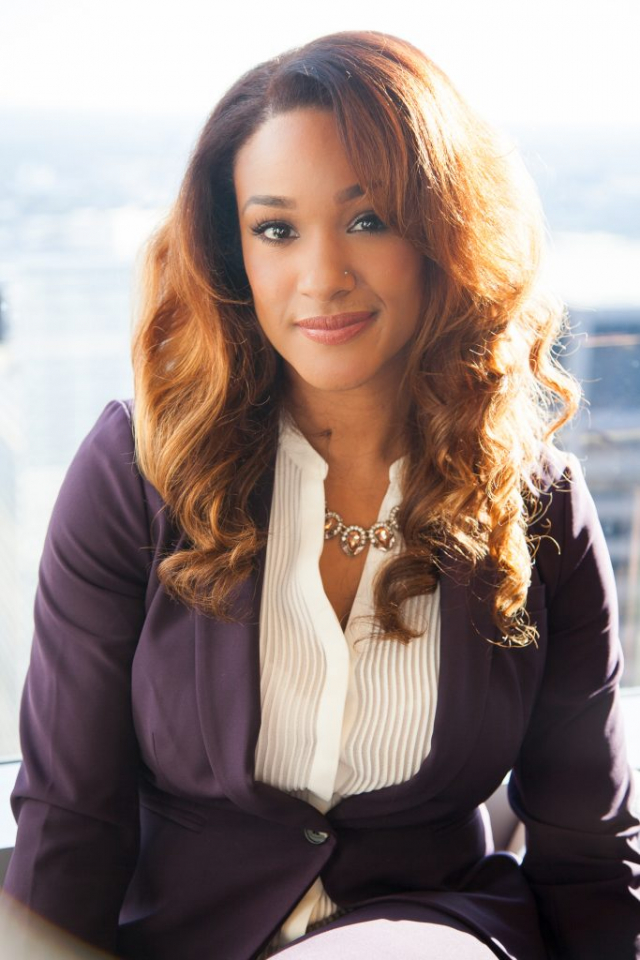 We recently spoke with Andrea Williams, a Northwestern Mutual financial advisor, about the Northwestern Mutual Survey that finds many women of color set their financial sights on business ownership. It reveals how women of color define financial confidence and what role it plays in their everyday lives.
When it comes to their financial futures, women of color have big dreams, chief among them business ownership. When asked what they would be most interested in pursuing if they had no financial obstacles, more women of color surveyed (16 percent African American, 14 percent Asian American and 12 percent Hispanic) said they'd start a business compared to the general population of women (10 percent).
The company conducted the survey to better understand women's financial confidence; how they define it; and what factors contribute to it.
Yet, while many women of color surveyed (42 percent African American, 45 percent Asian and 38 percent Hispanic) agree that establishing a long-term financial plan would be one of their top three ways to improve their level of financial confidence and help them achieve their goals, more than 1/3 of respondents among all three groups who said they don't feel financially confident (34 percent African American, 36 percent Asian and 32 percent Hispanic) say this is because they don't currently have a financial plan in place.
"Now, more than ever, women are championing their own futures, especially when it comes to business ownership. And with the right plan in place, women can get one step closer to their personal and professional dreams," Allison Engel, director of women's market strategy at Northwestern Mutual, said in a statement to press. "We believe in partnering with women to empower them with the knowledge and strategies they need to achieve success."
Additionally, approximately only one in five respondents (17 percent African American, 24 percent Asian and 21 percent Hispanic) currently work with a financial advisor. However, consulting with a financial advisor can be an important step for women in developing a holistic financial plan that incorporates both personal and professional goals, along with steps to achieve them.
Here, Williams shares her background and tells what women should look for when seeking a financial advisor.
How long have you been a financial advisor?
In June, it will be 10 years.
When did you choose this career path?
I decided to pursue finance in college, after examining my initial motivation to study medicine. I knew I wanted a career where I could help people, but realized I could do this in an environment outside the medical community.
After working in corporate finance, I realized my career would be more personally fulfilling if I could work one on one with people to help them reach their goals. In 2008, I began my career as a financial advisor with Northwestern Mutual.
Do you have special programs to reach Black women?
Each year, I host events and provide financial education to professional Black women through speaking engagements held with ESSENCE magazine, the National Medical Association, Delta Sigma Theta Sorority, Alpha Kappa Alpha Sorority and Zeta Phi Beta Sorority.
What should women consider when choosing a financial adviser?
Women should seek to find an advisor with whom they feel comfortable discussing their personal, professional and financial goals. Additionally, they should consider the advisor's length of time in the industry, licenses, board certifications as well as the financial strength of the company in which the advisor works.
When should women seek the assistance of a financial advisor?
It is never too soon to start planning. Women should seek the assistance of a financial advisor to define financial freedom for themselves, set goals and prepare for unexpected challenges. When facing a major life event such as receiving your first paycheck, changing careers, getting married, filing for divorce or planning for retirement, your financial advisor will be your sounding board and valuable partner in establishing priorities and creating strategies.
Other key findings from the survey include:
– Most women surveyed said they don't work with a financial advisor because they can't afford it (49 percent African American, 49 percent Asian and 47 percent Hispanic).
– Asian American women surveyed overwhelmingly agree financial success impacts a person's level of confidence (78 percent).
– More Hispanic women surveyed (18 percent) said they'd be most interested in purchasing a new home if they had no financial obstacles.
– Compared to the general population sample, more women of color surveyed felt taking a larger role in managing their personal finances would improve their financial confidence (19 percent among all women, compared to 27 percent of African American, 30 percent Asian and 26 percent Hispanic.
– Most women feel confident managing the day-to-day finances of their household, but this confidence was highest among African American women surveyed (80 percent rated themselves as 7 or higher on a scale of 1 to 10).