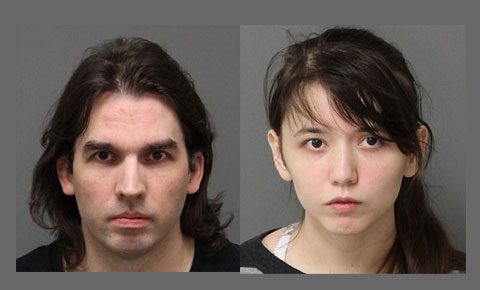 In February 2018, rolling out reported on the story of Steven Pladl and his daughter Katie Rose Pladl. The pair was arrested after it was revealed that the father married and impregnated his daughter, who then gave birth to a son. At the time, the duo was charged with incest with an adult, adultery, and contributing to delinquency. Now, the story of the couple and child has come to a tragic end.
The body of Bennett Pladl, 7 months, was found at his father's residence in Knightdale, North Carolina, according to WTVR News. Bennett was with his father for visitation when his grandmother, who has custodial custody of the toddler, called for a welfare check on her grandson. She was told by Steve Pladl the chilling news that her grandson was dead and he had killed Katie and her adopted father. The grandmother then called 911 and stated the following: "His wife broke up with him yesterday over the phone. She's in New York and he told me he was on his way to her and then he was coming back. He left the baby dead. He told me to call the police and that I shouldn't go over there. He said the house is empty and he said he left a key under the front mat."
Police alerted law enforcement in three states to be on the lookout for Steve Pladl, but by the time the alert had gone out, Pladl had already left the area. Law enforcement reconstructed a timeline of his activities and found that he drove over 600 miles to New Milford, New York. He then shot his daughter Katie and her adoptive father. Pladl then drove to Dover, Connecticut, and was discovered dead by police on Thursday with a self-inflicted gunshot wound.
At a press conference held yesterday, Knightdale Police Chief Lawrence Capps confirmed all three murders and Steven Pladl's suicide.  He stated, "We are heartbroken, saddened over the death of this child and like you, we're trying to make sense of all the factors that lead up to this senseless taking of life."