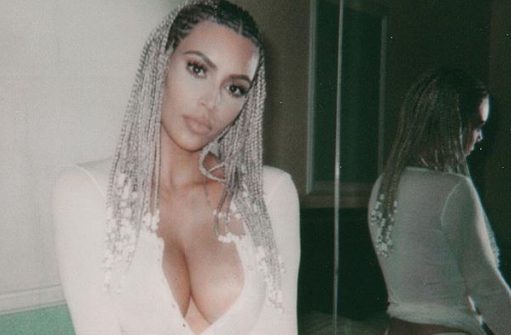 Beyoncé completely shut down Coachella. She dominated the scene and stage so thoroughly and devastatingly that fans and media began calling the annual mega-music fest #Beychella. Right after her performance, Queen Bey trended four different times in the top ten of Twitter nationwide.
Bey also made history in the process, as she was quick to inform the throngs of screaming fans who thundered when she made her long-anticipated entrance.
"Y'all ready Coachella?," she coo'd. "Coachella, thank you for allowing me to be the first Black woman to headline," Beyoncé said, before singing "Run the World (Girls)."
It was also a day of monumental Kim Kardashian dragging. As Beyoncé turned Coachella into a HBCU homecoming and Destiny's Child reunion, a desert-thirsty reality star is getting dragged from Calabasas, California.
But why this time?, you may ask.
Looks like the dreaded and formidable #BeyHive is being proactive in its mauling of the egomaniacal, narcissistic and camera-hungry wife of Kanye West.
According to the BeyHive, Kardashian has a long history of trying to overshadow Queen Bey after every occasion Beyonce took over pop culture with a momentous announcement or jaw-dropping stage perfomance. Kimie Cakes would almost always follow up with a self-serving and trifling stunt, most prominently her proclivity to post naked pictures of herself.
The Hive also did not forget how Kardashian announced her use of a surrogate immediately after Bey Bey gave birth to her twins.
The Hive also remembers how Kardashian copied a Beyonce photo shoot to promote her cosmetics line, as HollywoodUnlocked pointed out on their Instagram page below:
Beyoncé did what had to be done now let's wait for kim kardashian to post a naked photo #beychella pic.twitter.com/Dd4w7MIw2H

— 🍒 (@knowIesz) April 15, 2018
Oh BTW, Kim K is about to drop nudes. #Beychella pic.twitter.com/P3P0MP7fuo

— N. Noah (@tendani_mey) April 15, 2018
Kim K after reading all the Beyonce tweets and realizing she has to drop more nudes to get some attention. pic.twitter.com/521cDG9cCv

— Edis Aggin (@Wiseguy_Wes) April 15, 2018
Meanwhile at BeyoncéWood, quiet night with the fam at #Beychella while lil fun lovin, kim kardashian's taking selfies at an *amazing*(cough) reunion, whilst secretly live streaming….😂 #WeAllNeedOurFixOfQueenBee 🐝🐝
So don't pretend U ain't even…. 😫🤣🤣 ✌🏼 pic.twitter.com/0M3mX1Yoac

— nikita®❓🤔🤞🏼 (@NikitaShakur) April 15, 2018
All this talk about Beyoncé we can expect Kim K nudes by dawn #Beychella

— Mi Gente ft Beyonce (@beyjams) April 15, 2018
Kim might lay her uterus out on a platter for us tonight after what Beyoncé just did. #BeyChella pic.twitter.com/kjPSGgF5qH

— T👸🏾 (@monielovex) April 15, 2018
Waiting for Kim K. since Beyonce is breaking the internet again… #Beyonce #BEYCHELLA #Beychella pic.twitter.com/D7qjXX8v0R

— Tia Bell (@itztiabell) April 15, 2018
Kim K flicking through her nudes wondering which one to drop to *try* and overshadow Beyonce 😂 pic.twitter.com/CnoHPqRUWu

— Aidan (@aidw89) April 15, 2018
kim k about to post nudes right after bey's performance

— bugatti spaceship (@HeySheridan) April 14, 2018
Kim K scheming how she's gonna be relevant within 24 hours after Bey's performance pic.twitter.com/1emGVl8lc5

— Sade (@sweets_itweett) April 15, 2018