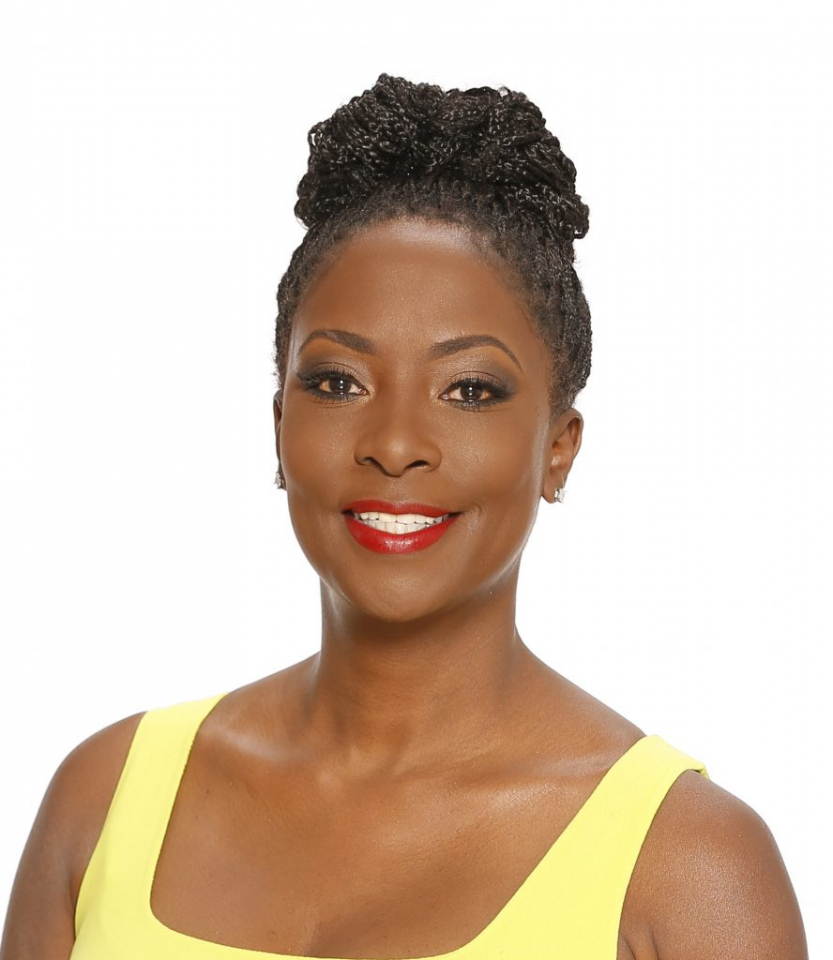 Taliah Waajid is a natural hair care veteran and her company has been leading the way in innovation and education for over 20 years. This year marks the 21st year that Waajid has produced the largest consumer trade show that celebrates natural hair, health and beauty. The 21st annual World Natural Hair and Healthy Lifestyle Event will be held April 21-22, 2018, in Atlanta and is boasting a phenomenal lineup of entertainment, panel discussions and more.
For Waajid, natural hair care isn't just a trend, it is a lifestyle that encompasses everything the consumer cares about. Her journey began when she was a child and her mother refused to allow her to get a relaxer. As a result, Waajid embraced her curly hair and learned to manage and style her hair in creative ways that quickly attracted positive attention. What followed were numerous styling requests from friends and neighbors and by the age of 14, she started her own hair care business and quickly amassed a solid client base. In 1988, Waajid opened her first natural hair salon in Harlem, New York, continuing to build a reputation for healthy, creative, natural styles. Waajid then moved from New York to Atlanta and set up shop there in 1991, however natural hair wasn't popular during that time. Despite seemingly going against the odds, Waajid persisted and she eventually built an empire from her love. Recently, she added the Uncle Jimmy line to the Taliah Waajid umbrella, which caters to the ultimate gentleman with products for the skin and hair. Her world expo grew from 25 exhibitors and 150 attendees to over 200 exhibitors and 40K attendees.
Rolling out spoke with this hair veteran on what she believes her superpower to be, her unique skills as a leader in the natural hair care industry and more. For more information, visit http://www.naturalhairshow.org/.
As a Black woman, what do you consider your superpower to be?
My superpower is determination. I never give up when it comes to pursuing a goal or a vision I have set for myself.
What key skill sets or qualities make you unique as an African American female leader? 
I believe in my ability to be strong and powerful, yet humble in all of my endeavors. No matter what accomplishments I achieve, I don't rest on my laurels. I believe that there is still so much more to learn and do. I have a creative mind that allows me to delve into any business situation or issues with an analytical mindset to make the best, fact-based decisions. I have a passion and talent for natural hair care as I have worked professionally in the specialization of natural hair care for over 20 years. I not only know about hair but I understand the social and economic implications of hair in our community as well as business. I understand that Black hair, ethnic hair, multicultural hair is not just about achieving a specific look. Artistry in our hair connects us with the culture we lost from Africa. I create products that work for people because I recognize the vital part these tools play in their lives. I believe that's why I have been a leader in the field of hair industry for so long.
What thoughtful or encouraging piece of advice would you give to your younger self? 
I would tell my younger self to never underestimate the value of networking and building key industry relationships. In my experience, I have found that who you know is every bit as important as what you know. I would also tell myself to look up from work every now and then to take a breath and enjoy life.
Why is it important for women of color to lead or work in leadership roles and decision-making capacities? 
Women of color represent intersectionality like no other. Because of that unique perspective, I believe that we have a more inclusive outlook when it comes to spearheading actions and initiatives. We don't approach things from a singular focus and I have always believed that possessing diversity in ideas and concepts strengthens every organization.
If you could thank any Black woman history maker for her contributions to society, who would it be and why? 
There are two in particular: Annie Malone and Harriet Tubman. Annie Malone was the first to establish the business model that companies like Avon and Mary Kay cosmetics still use today. She made it possible for women of color to build income for themselves in the midst of their home and parenting responsibilities that didn't involve them having to be servants. Harriet Tubman conversely was the epitome of toughness and strong will. She was also selfless and brave in the face of danger. From the Underground Railroad to her work as soldier and spy for the union, that lady was tough.
Why is it important for seasoned and experienced Black women to reach back and help younger women of color? 
I believe it is our duty to always pass on the knowledge and perspectives we have gained for the next generation to build upon. We should not make future generations constantly recreate the wheel when they can be using that time and energy to build the next energy-saving or pollution-free car. We are the shoulders upon which the next generation stands and we need to make ourselves available to be that support.
How do you feel about the hashtag #CollaborationOverCompetition? What qualities or values do you deem indispensable in your business partners or collaborators?
I love this idea, and I apply it faithfully to my business model. My natural hair show, the World Natural Hair, Healthy Lifestyle Event coming this April 21-22 to the Georgia World Congress Center, is the perfect example of what #CollaborationOverCompetition means. All natural hair businesses collectively want to allow their customers to celebrate their natural selves. This common goal reaches far beyond profit margins and bottom lines. It's about improving conditions for our community starting with what's happening with individuals internally in terms of self-pride. That self-pride has a direct impact on every aspect of strengthening our community. I am honored to provide a platform for other businesses who believe in the importance of that.
What are your thoughts on taking risks? 
I am a big believer in taking risks. It was risky to embrace natural hair care and styling at a time when having natural hair was very unpopular. But if I had not been willing to believe in my vision, and [not] risked taking a step toward it, I would not be where I am today.
What are three success habits you implement into your daily routine to maintain your success, sanity, peace of mind? 
I'm still working on doing this daily but I like to try to listen to music that moves me and uplifts my spirit; make time for myself to relax, reflect, renew with something as simple as a nail appointment; and finally always reconnect with my family because they are my support system and give me so much life.
As a successful woman in business, what is your greatest or proudest achievement? 
I am quite proud of the fact that I have been able to create income and career opportunities for both my family and my community. To me, that's the very essence of adopting the idea of self-empowerment. It's not just about having personal success; it's about having a positive impact on your environment for others to also empower themselves.
If you could have any person in the world become your mentor, who would it be and why?
Warren Buffet. His business and financial acumen is outstanding. If I could be his mentee, I believe my own business model would be elevated in every way.