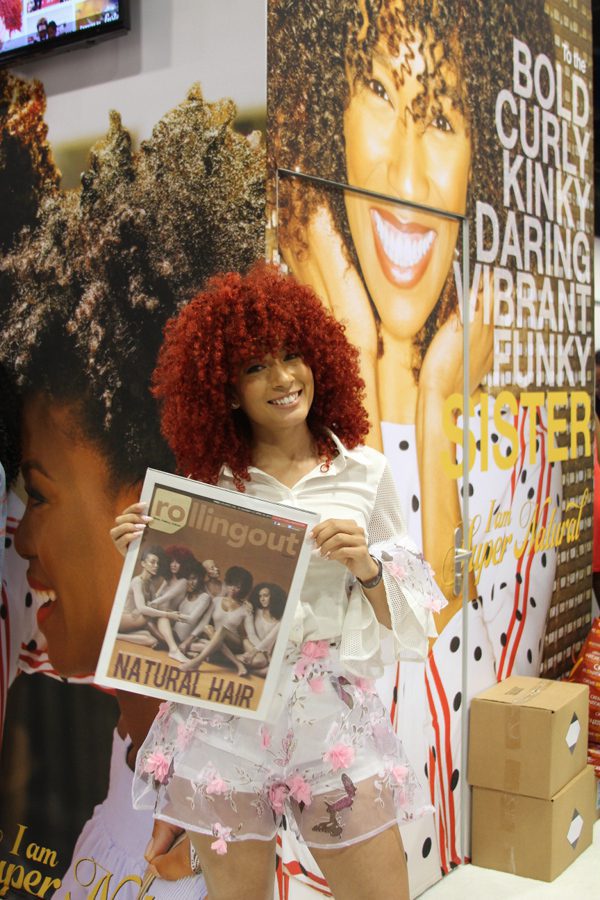 On April 21, Taliah Waajid will present the 21st Annual WORLD Natural Hair & Healthy Lifestyle Event. Hosted in Atlanta at the World Conference Center in College Park, the two-day conference will feature workshops, panels, performances and so much more to natural hair professionals and enthusiasts.
The Taliah Waajid brand is a line of hair care products that uses the highest quality of products that enhance and positively contribute to providing healthy hair, healthy skin and a healthy body using natural ingredients, essential oils, fruit and herbal extracts, experience and love.
Originating from a hair show that bloomed into a annual weekend event that hosts over 30,000 attendees and 300 exhibitors, the Taliah Waajid WORLD Natural Hair and Lifestyle event reaches beyond just the scope of hair and also offers workshops in professional training and finance, entrepreneurship, health and wellness, Makeup and skin, fashion, and DIY nails.
Amara La Negra and Keke Wyatt headline the mainstage as performers featuring artists such as JChosen, MAJOR, Jor'Dan Armstrong and many more.
This year's highly anticipated Power Panel is set to empower and inspire attendees with candid conversations with some of the black community's highest achievers. The panel will include the conference and hair brand founder Taliah Waajid, author Sheri Riley, Ellis Island Tea founder Nailah Ellis-Brown, Coca-Cola VP of Global Diversity Terrez Marriott Thompson, The Girl Power Agency president Kelly Smith Beaty, fashion designer Tracy Nicole, Carestream Dental general counsel, chief compliance officer and corporate secretary Noni Ellison Southhall, and singer Amara La Negra.
The annual WORLD Natural Hair & Lifestyle Event also caters to men and children and will offer a Children's Corner so children may play while parents can explore the exhibit, while men can relax and enjoy free and discounted samples, beard grooming services, loc touch-ups, lineups, and massages.
Besides attending workshops and panels and the opportunity to gain valuable knowledge, talented attendees may get the chance to leave with cash prizes. Taliah Waajid's male brand Uncle Jimmy presents the creative Freestyle Barber Competition where licensed barbers and cosmetologists may compete in a race to cut the most fly hair and walk away with a $500 cash prize.
Tickets for the 21st Annual WORLD Natural Hair & Healthy Lifestyle Event are available now.