I can't and won't lie: I was afraid to visit Egypt. Televisions in my home stay locked on CNN and my husband's beloved MSNBC (he has a love-hate relationship with Joy Reid, who's affectionately called "Joy-Ann" in our home), and Egypt looks less than tempting as a vacation destination as shown via Western media outlets. War and destruction, chaos and killing, that's pretty much all I knew of Egypt as it exists today, so the historical region was left off my list of travel must-dos. Still, a trip presented an opportunity to pop into Cairo for a short stint and being the travel adventurist I am, I decided to give it a try. Besides, while Egypt may have its dark headlines in the media, its history and collection of artifacts connected to our proud African ancestry present a once-in-a-lifetime opportunity. Few places in the world boast such an illustrious list of wonders, indicators of human (read African) ingenuity and engineering, and whelp, we wanted to do it for the 'gram. Therefore, Egypt became a destination for my husband and me. And I am glad such was the case. During our short 48 hours in Cairo, we discovered a complex and courageous people, an otherworldly, magnificent and enchanting landscape and enough sightseeing, food and entertainment to call us back for more. In the end, while there were some bumps, a visit to Cairo, Egypt, presented an unparalleled adventure. The good news: you can have the same experience. See below five reasons to book your trip to Cairo today. East Texas Bama and I had a wonderful excursion in Kemet ("The Black Land") and we know you will, too.
1. This revolution was televised: For those who don't know, Egypt recently had an actual revolution. In 2011, a mostly youth led mobilization that included a social media campaign led to the ousting of 30-year autocratic ruler President Hosni Mubarak. For sure, the ousting wasn't smooth, many people, young people, died on the street while protesting and the political climate following included a culture war seeking balance between strict Islamic doctrine and Westernization/modernization.
Right now, visiting is like walking into someone's' home after a heated but much needed Thanksgiving dinner smack down. Everyone has an opinion about what went down and everyone wants to share it with you. Wherever we went, there was constant barbershop style debate about the political climate in the land. We chopped it up with the Muslims and Christians, rich and poor, and everyone was passionate about their homeland and the future. Most people are hopeful about the future, some have doubts, but the experience of listening and wading through the dialogue was the true pot of gold. I've been so many places, seen so many things, but often I leave having little understanding of the actual people, their hopes and dreams often hidden beneath their desire for more tourism, which means all comfort and no conflict. In the wake of the revolution, Egypt wears its heart on its sleeve and lets you in.
Tips: While safety first is important, don't be afraid to sit down in a cafe and just chat with someone. Go off the beaten path and connect with people who are not affiliated with tourism and just living their lives. Visit Tahrir Square, the hub of the 2011 Arab Spring revolution that unseated Mubarak.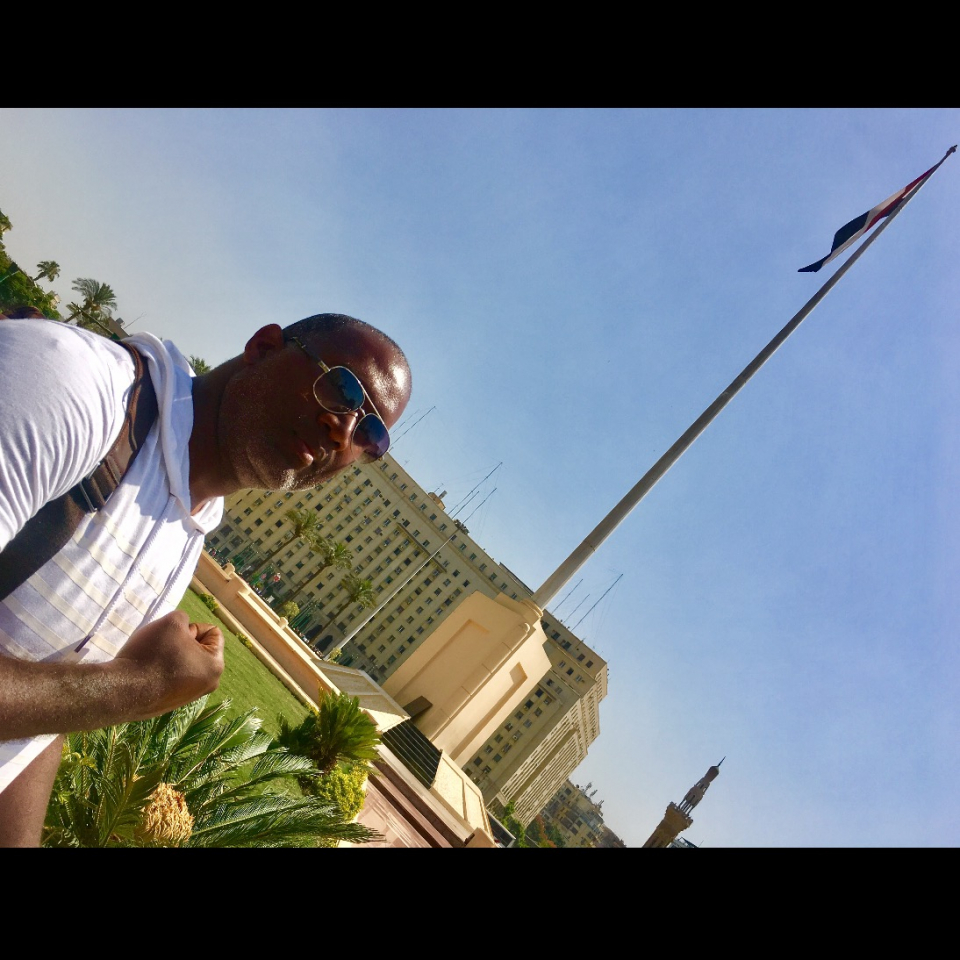 2. Good people: While the constant bustle of downtown Cairo reminded me of the "keep it moving; don't get too close to me" culture of New York City, most people were pretty friendly. In fact, after realizing we were tourists (obviously), people would stop and ask if we needed help. Beware of scammers — we suspected a few — but most people were just looking to connect with someone, ask where we were visiting from and suggest a few places we should see. The thing is, tourism, when it is up, provides a solid economic stronghold in Cairo, particularly to small businesses. The turmoil caused by the Muslim Brotherhood, which led to a serious decline in tourism dollars as outsiders were afraid to step off a plane in Cairo, led to a dry, dry desert with little outside cash flowing in to boost the local economy. Most locals are aware of the dilemma and try to take care of tourists so they may enjoy their city and return.
Tips: Don't go it alone. While I enjoy breaking out a map and seeing a city on my own, certain locations require assistance. For safety and a little in-depth knowledge, I decided to hire a tour guide to show us around Cairo for the day. To do this in any city, simply visit concierge at your hotel and ask about tours. I requested someone with a deep understanding of history and transportation with air-conditioning (very important). Our tour guide arrived in the morning and whisked us away to explore all of the treasures of Cairo in an air-conditioned van, with a driver. Interestingly, the driver was Muslim and the tour guide was Christian, which provided an interesting debate during the tour. We made two new friends by the time the day was done.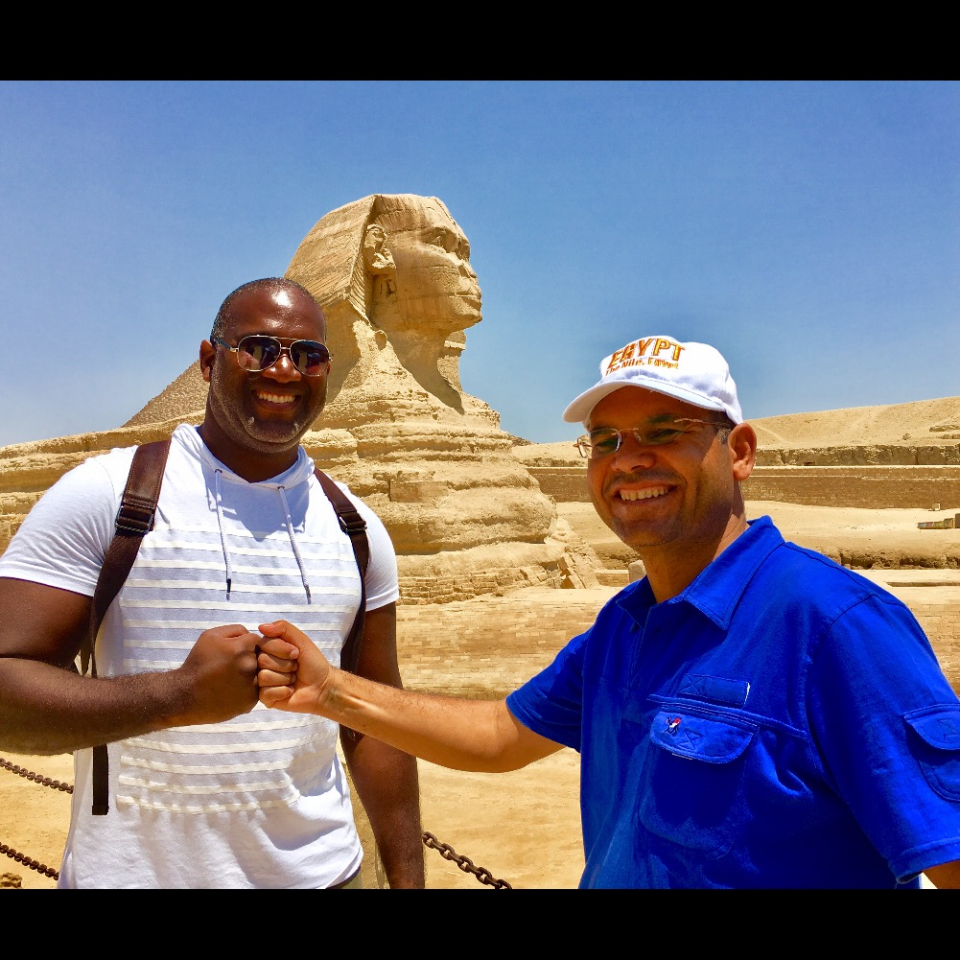 3. Great food: Another thing I was nervous about in Cario was the food. Seriously…people don't leave Cairo talking about how good the food was and my husband and I are foodies, so this was clearly going to be an issue for us. I am not about flying more than five hours for bad food. Still, while the traditional food was pretty basic, elements of meat and veggies, some lentils and other beans mixed with spices and dips, most offerings were quite tasty. We enjoyed expensive and cheap eats and the best by far was an afternoon lunch at Felfela, which every local we met insisted we try. Located in central Cairo, Felfela is a smallish, quaint, lunchtime spot with an exotic decor featuring live birds and lush greenery. At one entrance, we encountered a chef making felafel and I got a chance to get in on the cooking. Delish.
Tips: Eat where the locals eat. Felfela worked for us.
4. Grand history: I'm not talking about the obvious: the Pyramids and the Sphinx. Yes, they're in the textbooks and regarded on the list of the Wonders of the World; however, Kemet's story, both historical and mythical, reaches back further than those desert beauties. It is an historic center of early human trade, culture, industry of all sorts. Some of the West's most celebrated thinkers, artists, and inventors traveled to Egypt to be educated by leaders in industry.
Tips: Duh… it's hot in Egypt. Avoid packing too much activity into one day. Two, maybe three activities/tours per day will do. And you probably won't see everything. By lunch, you'll be so tired you'll want to do nothing more than shower, take a nap, and people watch. That's the perfect time to take in another local treasure — the Nile. A soothing sunset cruise on the Nile River is required. There are also dinner cruises on the Nile.
5. Good timing: In the past, a visit to the most popular attractions in Cairo meant large crowds, long lines, and big bucks. As mentioned before, for decades, under the nation's progressive cultural push, Cairo's open arms tourism policy led to a Disney-like experience in the desert. Paradoxically, the culture wars that followed drew smaller crowds as Westerners' fears of violence all but eliminated the tourism industry. Today, the nation, on the brink of a return to its progressive agenda, seeks to increase international tourism, again embracing outsiders. The result works well for brave visitors. Gone are the crowds, lines and high prices. We visited the Pyramids early in the day and had the entire attraction almost to ourselves. There were some small tour groups and locals, but for the most part, we had the run of the place. Those seeking travel to Egypt will find cheap flights, hotels, tours and food.
Tips: Still, the rule is safety first. Be sure to check in with the local embassy upon arrival, know where it is located and how to get there quickly. Have adequate documentation. Further, read the headlines before leaving and stay away from hot spots identified by the embassy.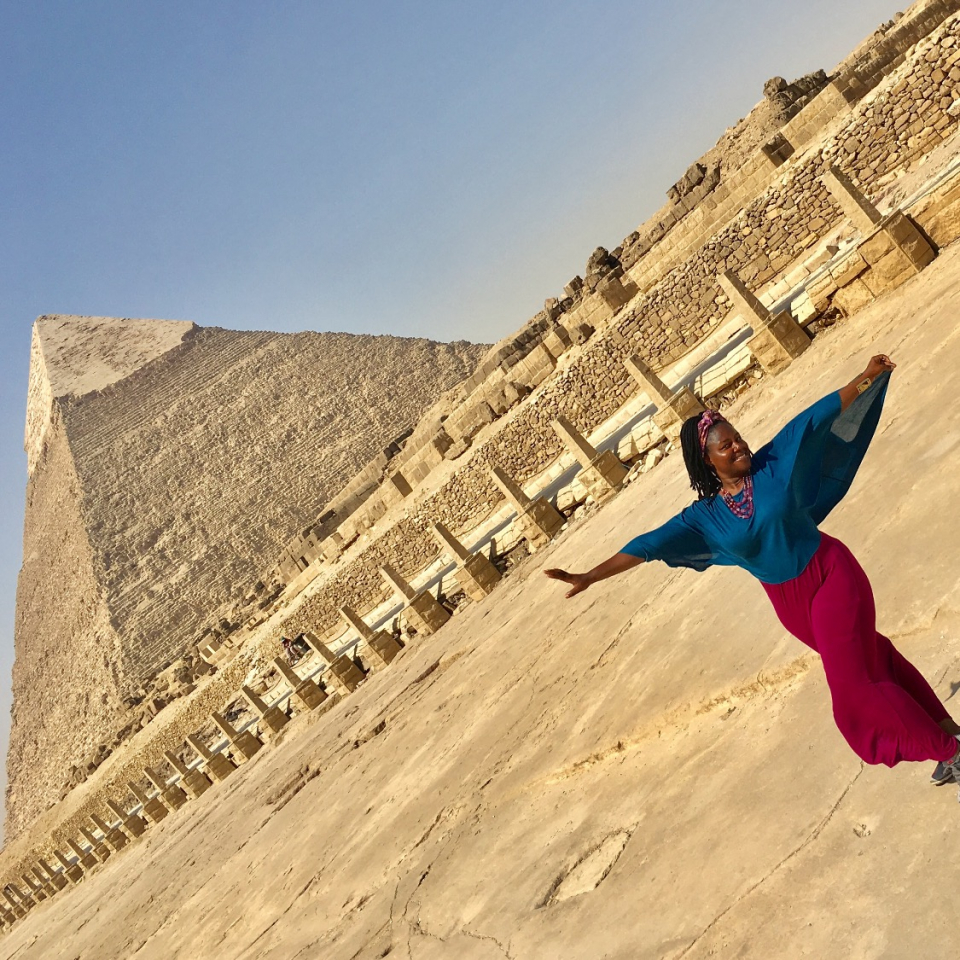 Hey, you. Get out there. Book your flight to Egypt and expect a wonderful stay as you enjoy a walk through history, romance on the Nile River, conversation with welcoming strangers, and lunch at Felfela. You won't be disapointed. I know we weren't. —written by calaya michelle stallworth. For more photos from my travels, follow me on Instagram @blackwritergonerogue. 
See other travel journals by Calaya: "Dubai vacation: 5 things to do, 5 things to skip", "An afternoon in Abu Dhabi: Queen for a day", "How I found the most romantic sunset in Portugal (pictures)."
See photos below.