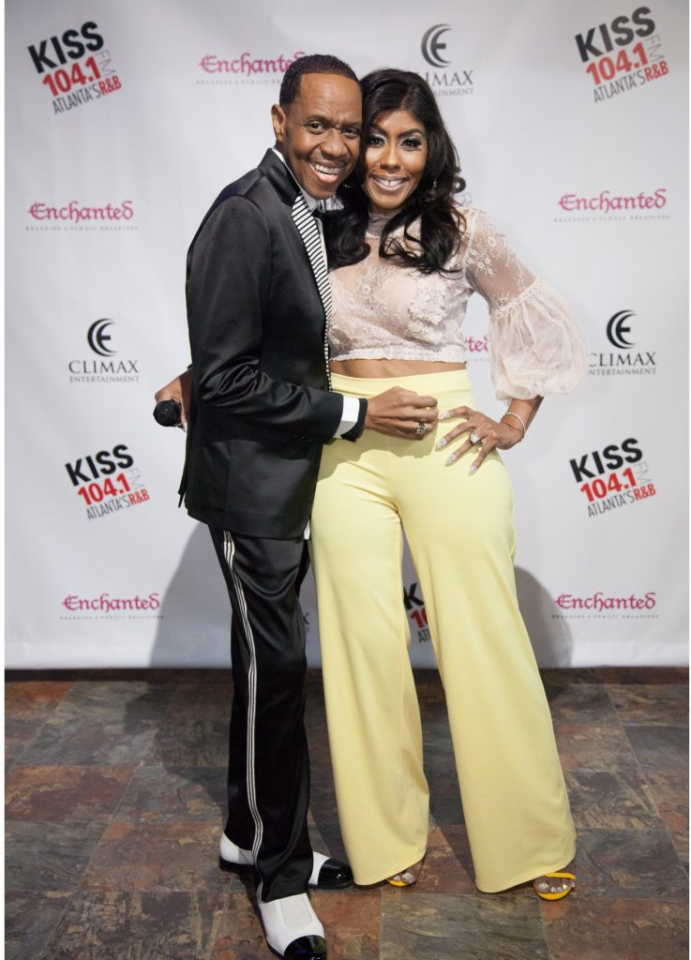 Freddie Jackson visited Atlanta this week to drop off his new single, "Without You," at local stations and to attend a fan appreciation event with KISS 104.1. Jackson says he enjoyed physically delivering the single from his fifth album and seeing friends in the business he's had for over thirty years. He was especially excited to attend a private fan meet-n-greet with fifty of his biggest Atlanta fans. It was an intimate conversation hosted by KISS 104.1's Sasha the Diva. They discussed everything from rumors about his weight loss to the new hip-hop single that samples one of his biggest hits and most importantly to discuss his upcoming album, Love Signals.
"I wanted to make music my way. I didn't want to be told to change Freddie Jackson. I'm not broken; there's no need to fix me or change me," Jackson said when speaking about releasing his album independently. "Love is missing in the new music and I think that's why a lot of stations have popped up across the country that strictly play old-school music because that need is there."
Besides talking about his new album, Jackson also addressed rumors that his health is in danger because of his weight loss.
"I decided years ago that I didn't want to stay that overweight person that had trouble moving on stage through a whole set. I wanted to be healthier, so I set out to lose the weight. I think it shocks people because they haven't seen me in so long but I lost the weight years ago and I feel good. I'm in good health. There are people who are focused on the outside and have ugliness inside and that's a shame. I was always taught to be the best person I can be and that's what I'm doing and will continue to do," Jackson explained.
Jackson has eleven 11 No. 1 R&B records over his 30-year career and one of them has experienced a rebirth on a popular hip-hop record by artist Ball Greezy.
"Young people are coming up to me everywhere telling me about this song," Jackson laughed with the crowd. "I love it! I got the chance to be a part of hip-hop without having to pull my pants down around my ankles. … No seriously, it is an honor and I'm humbled that some people see my music as timeless. Many of his fans are being introduced to my music for the first time, so I'm happy about that."
Catch Freddie Jackson dancing to Ball Greezy's "Nice and Slow" after the jump: