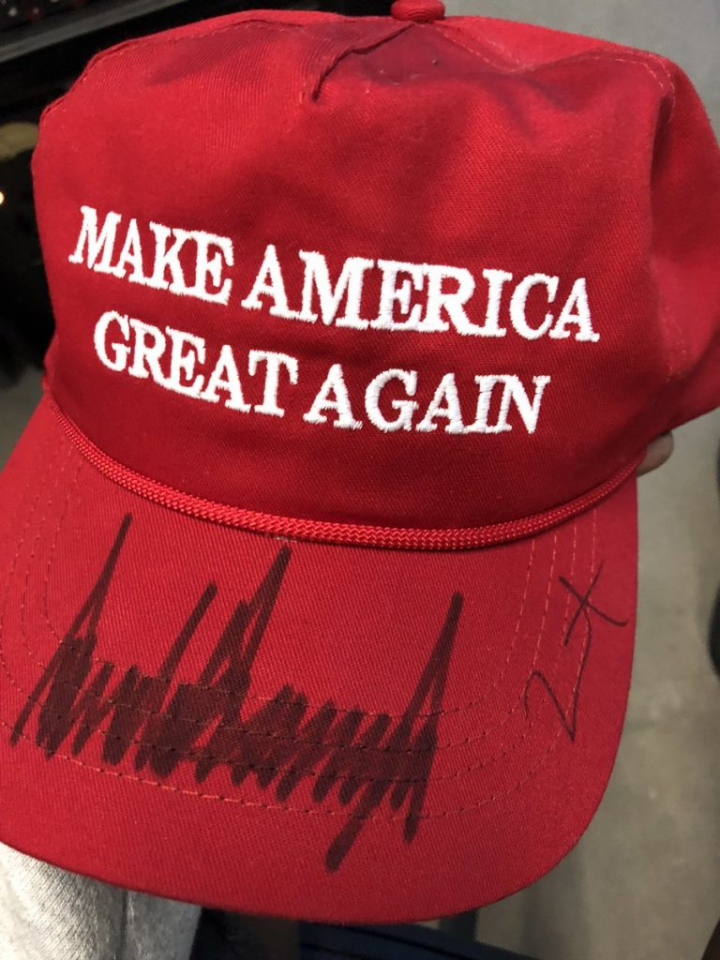 Photo credit: Twitter – @kanyewest
Kanye West has always had a flair for the dramatics and has never shyed away from controversial topics, preferring to meet them head on and give his own opinion. Much like his now infamous "George Bush doesn't care about Black people" statement during a live broadcast for victims of Hurricane Katrina, West has once again gifted us with a tirade of opinions and thoughts, some of which are thought-provoking with nuanced observations about the world around him.
It all began with breaking news from Hot97 radio host Ebro Darden. During an interview, West shared how much he loves Donald Trump. He also defended an earlier criticized tweet where he co-signed with well known conservative commentator Candace Owens. The statements from that interview set off a social media firestorm from Kanye West's Twitter account on Tuesday and Wednesday of this week where he discussed everything from his daughter, to Chicago, and then Donald Trump. One of the most shocking tweets out of his nearly two-day Twitter rant featured a Make America Great Again hat with the quote, "my MAGA hat is signed."
He went on to tweet, "You don't have to agree with Trump but the mob can't make me not love him…We are both dragon energy. He is my brother. I love everyone. I don't agree with everything anyone does. That's what makes us individuals. And we have the right to independent thought."
Donald Trump took to Twitter, as he so famously does, to thank West for his positive words tweeting, "Thank you, Kanye! Very cool!" and tweeted "MAGA," in response to West's tweeted photo of the autographed hat.
John Legend reached out to Kanye to caution him to think and be mindful before he speaks but Kanye decided to post the conversation on social media for all to see, thus further going down the rabbit hole of perceived insanity. He even bit back at Legend and accused him of "manipulating his free thought."
While West has been known to pull many a publicity stunt, especially prior to new music dropping, this stunt seems especially concerning given the figurehead he has aligned himself with amid his declining favorable stats. One can only hope that West will think twice before tweeting and perhaps value his friendships with other celebrities before sharing personal conversations with the world.