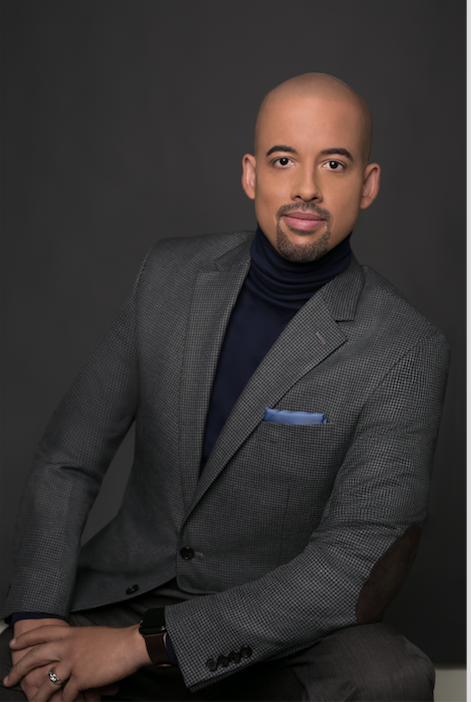 Pastor Brandon Holt, known as "The People's Preacher",  has a heart for people, especially those who are suffering in silence.
At age 17, the bi-racial teen who never felt he fit in and suffered with "identity confusion" was invited to preach at the National Youth Conference in Atlanta. Holt recalls, "There had to have been almost a 1000 people in the audience and when I was preaching I was watching my audience of peers looking at me – at one of their peers. When I finished, 35 young people came forward to give their life to Christ that day in baptism. That's what triggered destiny inside of me, this was my purpose. It was clear that this was what God needed me to do. That was really a monumental moment of transition for me at that age and at that time in my life."
A licensed chemical dependency counselor, Holt is an open book when it comes to details about his struggle with addiction to prescription painkillers, losing it all, including his church and family and the steps to his recovery. He's a devoted husband to wife Crystal and father of three boys and one daughter. They live in Houston. And, he serves as minister of the Connect Church of Christ in Baytown, Texas where he preaches weekly. He lives by his favorite personal mantra, "live to win!"
Here, Holt highlights his newly released book: Preaching Under the Influence, A Minister's Struggle.
Why did you write this book?
I wrote this book to intercept someone who is secretly battling with an issue. I battled with a secret issue for a long time and I had a career, family, and the picture perfect life. I was hiding and living a lie. I wrote this to try and reach the community that struggles with their identity (biracial etc) any mental disorder that they are afraid to talk about. As a minister and a leader, I wrote this to uncover my truth. I am human and struggle just like anyone else. It is a book of service.
What's the story behind the title? 
In 2005, I had a car accident where my injuries provided me with morphine and other pills. I used the pills because it made me feel at peace. It is under the influence, not of the spirit, but of the opioids.
What do you hope readers will glean from reading your book?
You're only as sick as your secrets. It's okay to talk to someone about whatever you're going through, otherwise you'll continue to deteriorate. Anybody can fall. Maybe readers know someone directly or indirectly. "To thine own self be true." It is a process that does not happen overnight.
How long did it take you to write this book? 
Been mentally working on it for about three years now. Maybe six to eight months to actually write.
What was your regimen to complete this book?
Took a lot of dedication. My family provided support every day. I was able to come up with a few new thoughts that were not just emotional. It was a strict regimen. I hit a wall a few times and thought to stop writing but I kept going.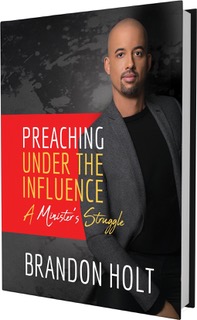 How did you arrive at this career choice? Was it a deliberate decision? or a gradual and natural evolution?
It started out deliberate. I started as a teenager and didn't want to be a minister for the right reasons (attention, popularity), but it became a calling and I really didn't transition until I was honest with myself and came out with the opioid addition. That's when it got real.
What separates you from others in your field? What is unique to the experience that you create? 
I'm not trying to judge anyone's character, but I am very transparent and honest. I'm trying to help people and serve. I'm not worried about losing church members or anything. I'm worried about helping those who are struggling in those pews each week. If I save one, the job is done. (Counseling) – I entered the counseling after I became sober. I wanted to give back and help those battling with what I battled with. Ministry and counseling is not what I do, it's who I am.
For those considering entering this arena, what skill sets do you recommend mastering? What traits are most conducive to success?
Integrity and honesty. You want to be sure you're doing it for the right reason. Ask yourself, why you want to preach or counsel. My encouragement and advice is that it is always about the people, not you.
How do you stay at the leading edge of your craft?
You have to keep up with the times. The message doesn't change, but the method has to change. We have to change how we reach people. There was a time where you went out to knock on doors in ministry, but now there is social media, podcasts, etc.
Do you think that there are any widely held misconceptions about what you do? If so, what are they and how do you work to dispel them?
A lot of people may believe that the preachers are in it for the money and fame. But people will think what they want and they have to change on their own. We have to stop trying to change people and not be held hostage to that. "All preachers are living immoral lives." A lot of misconceptions are formed because of the experiences they've had. A way to dispel it is to be yourself. If people find you're being dishonest, they further hold on to any misconceptions.
How do you map out your goals? How do you measure your success?
I don't think I'm successful. It is in the eye of the beholder. I have realistic goals. Short term, six months plans. What do I want to accomplish in one or two years, etc. I'll sit down with my wife and go over our goals to stay on task.
Who do you consider to be your peers in your field? Who do you see/use as examples for you to emulate?
My peers are those who are not hiding behind the veil. It's okay to be real. Anyone can provide knowledge and information.
Name two of your top role models: one from your industry and one from outside of it.
Ministry – Tim Daniels, Trinity Gardens Church of Christ. He has stood by me in tough times. He's a great motivator and a preacher's preacher. My dad, Carlton Holt, is my top role model. I've learned a lot from him.
Name three books, works, performances or exhibits that changed how you view life and/or yourself.
I heard Oprah say that all people want is to be validated. I just want to matter. John Maxwell's 21 Irrefutable Laws of Leadership – "a leader knows the way and shows that way." Practice what you preach.  Martin Luther King, Jr., "If you can't fly then run; if you can't run then walk; if you can't walk then crawl, but whatever you do, you have to keep moving forward."
Why do you consider continued learning important?
Times are changing. Nothing is the same. Our younger generation's attention span is a lot shorter. The older generation didn't disclose as openly as people do today. So, we have to find a way to bridge the gap by being transparent. When you are closed-minded, that's makes it difficult to reach people.
What affirmations do you repeat to yourself that contribute to your success?
"One day at a time." "Keep pushing, keep going." "You're human." "Slow down."
What role does technology play in your day-to-day life? How do you utilize it?
Technology is everything. Cell phone is your computer. Working on a sermon using Siri. It makes things simple, but you can easily become addicted to it.
What software, app or other technological innovation has made the biggest difference in your life and/or career?
Integration of phone, tablet, and computer has really helped. I recall a time where everything was moved by flash drive. (applies to IOS)
Please define your personal brand.
Preaching under the influence. The overall theme is transparency, no matter who you are. Transparency is what saves lives. You cannot worry about what people think of you.
What is your favorite vacation destination and why?
Los Angeles. When I used to live there, I was fond of the scenery and being close to San Diego, Hollywood. etc. When we went to Hawaii, I have never seen anything more beautiful. The air, fruit, water, fresh seafood. If I ever had the chance to get back there, I would go.
If you could change one thing about the world, what would it be? 
I would make sure that every child, had a mother and a father. I could say no drugs, but there would still be something. If every child had parents that were there for them I truly believe the world would be a better place.
If you could change one thing about yourself, what would it be?
I am changing, but to become humbler and to truly demonstrate humility and gratitude.
What does it take to be iconic? In your estimation, who has achieved that status?
"You cannot be the smartest person in the room."
You have to surround yourself with people who can push you into greatness. You have to have zeal and determination. You have to stay up 24 hours a day, knowing that there is someone trying to take your place. You learn how to separate business and family. You need a balance between family – personal life, your happy place and business.