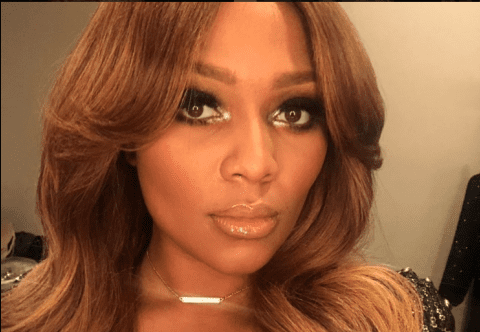 Teairra Marie. Photo: [email protected]
In today's society, social media has been at the crux of many relationships both platonic and romantic. The amount of trust that you put into your significant other at the onset of the relationship will undoubtedly grow as the relationship continues on. Sometimes, however, those relationships that once flourished and experienced such wonderful highs can hit a low spot and then cause a jagged split. In some cases, the bad split can result in the estranged significant other releasing personal texts, information, and sexually explicit videos in a term that is now known as revenge porn.
Revenge porn, or sextortion, involves the circulation of sexually explicit images or videos without the consent of the individual featured in the image or video. There are currently 38 states plus Washington, D.C. that have laws about revenge porn. Some of the most famous incidences of revenge porn involve Rihanna, Blac Chyna, Mischa Barton, and others. There have been entire websites devoted to posting these humiliating images for the world to see, all in an effort to publicly shame those involved in the images and videos.
Many will remember earlier this year when a sexually explicit video depicting Blac Chyna engaged in sexual activity with her ex boyfriend was released. Rob Kardashian was accused of releasing the video in an effort to get back at her. Blac Chyna's attorney, Lisa Bloom, posted on her Twitter account, "…Revenge porn is a crime, almost always designed to humiliate a woman…is a crime, a civil wrong, and a form of domestic abuse. It's also a way to try to slut shame women for being sexual. Girls have killed themselves over revenge porn. It's not a joke."
Teairra Mari found herself yet another victim of revenge porn earlier this week as images quickly circulated of her in compromising positions. Rapper 50 Cent even reposted one of the images, which is extremely problematic and outright wrong. After the images went public, Mari quickly took to Instagram to say, "…moving forward I recognize the need to be more cautious and discerning…my hope is for women to remain strong and dignified when they find themselves having to address hateful and juvenile acts by former lovers who find it difficult to act in an adult manner. Revenge porn is a crime in California and I will be in pursuit of justice."