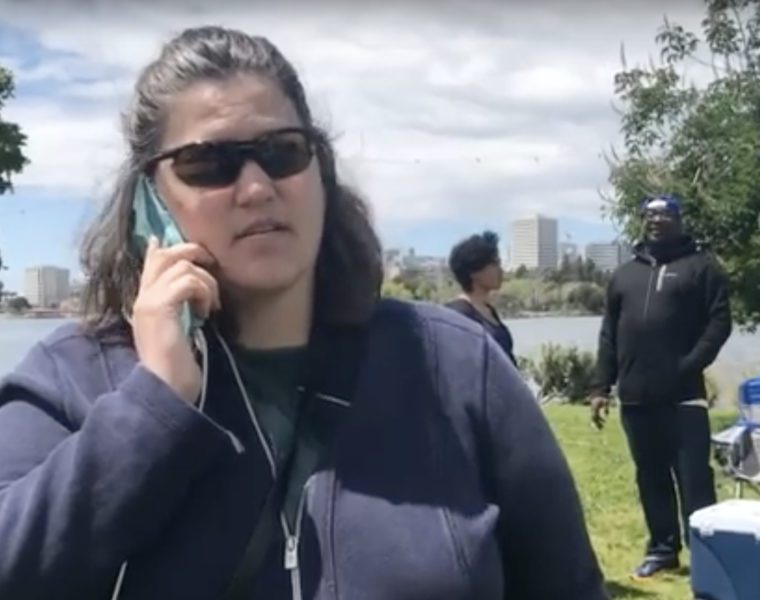 Over the past few weeks, the nation has gotten a glimpse of how racial profiling disrupts the lives of innocent Black citizens in America. It's nothing new, but social media and cellphone cameras have helped to bring the issue to the forefront.
Driving while Black was likely the first catchphrase of this era to shed light on racial profiling. Across the nation, some have been stopped, harassed, or even killed after being stopped by police for simply being Black.
Now, there are a multitude of things that can't be done while being Black that has earned a similar catchphrase.
In America, you can't sit in Starbucks while being Black; you can't stay in an Airbnb while being Black; you can't take a nap at an Ivy League school while being Black; you can't golf at a majority White male country club while being Black; you can't look at a house while being a real estate investor and Black; and you can't barbecue in the park while being Black.
Social media users have found ways to make fun of the issue by creating memes that depict the ridiculous reality of racial profiling. However, it's really a serious matter that must be addressed.
Some Whites in America feel obligated to police places and spaces that they don't own. And if they see a Black person occupying that space, they feel as if they have the right to remove that Black person at all costs. This is mostly because they don't see Black people as their equal. For them, Blacks are only good when they entertain and are a nuisance any other time. They lack empathy for people who have a different complexion. As a result, they will call the police on innocent Black people who sit at Starbucks; sleep while studying at Yale; stay at an Airbnb, or barbecue with family in the park.
But it goes deeper than an attempt to remove a person by law enforcement. White people know that in America, most police officers will take their word over a Black person's word. They understand how the justice system works against Blacks who are being described as criminals versus Whites who see themselves as victims. It's the same notion that led to a multitude of lynchings, beatings and killings during the Jim Crow era due to false information being used against Blacks.
Racial profiling is dangerous on all levels.
Racial profiling is dangerous because it has an impact on those who have to deal with the mental trauma of being racially profiled for simply being Black. It's a form of abuse, assault and harassment. Racial profiling is dangerous because a Black person could lose their life if confronted by an inexperienced police officer who will use deadly force and later claim that they feared for their life, even if the Black person was unarmed.
But racial profiling won't stop by simply reporting it as news. Racial profiling will only cease when Whites are punished for it.
There should be laws enacted across the nation that make racial profiling a prosecutable offense. It should be a crime that can result in fines or jail time. The person who committed the crime of racial profiling should be liable in a civil suit.
There is an epidemic of White people who call the police simply because they don't like someone of another race. This has to be stopped. And it will only stop when the ramifications of being racist and acting on it is a prosecutable offense.