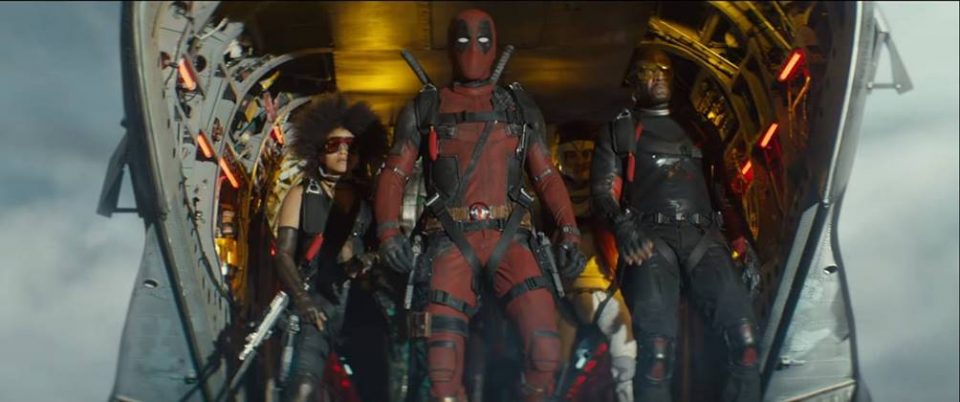 Deadpool 2 delivers with the humor and action that made the first move a worldwide hit that grossed over $750M worldwide. Like the first film, it is not your typical superhero film because Deadpool is not your average hero. Rolling out spoke exclusively with three of the cast members — Josh Brolin, who plays Cable; Zazie Beetz, who plays Domino; and Julian Dennison, who plays Russell — about preparing for the film and life on set.
rolling out: What is it like preparing for a superhero movie?
Zazie Beetz: I had to train a lot, which isn't about my super power but her being able to engage in combat. The working out wasn't so much fun but on set doing the fighting and doing the scenes was often fun.
ro: When did you know this was the career for you?
Julian Dennison: I'm 15 now. I did my first film when I was nine. I did it and I was like, "This is fun; this is cool," but I didn't know if this is what I want to do. And then I did my second film; it was like a small part in an Australian film called Paper Planes and I just had fun doing it.
Beetz: I've been acting in my school and stuff since I was little. My first play was when I was 7. Theater had always been a part of my life and it seemed like a natural thing to pursue.
ro: Was the movie as fun behind the scenes as it appears to be?
Brolin: There were times when it was really fun and we had a blast and we would riff back and forth and we would make each other laugh and then there were days where you say, "Gosh, this isn't working," and go back and write new lines and try to create different scenarios to try to find that magical moment.
ro: Josh, what is it like to play Cable and Avengers: Infinity War villain Thanos back-to-back?
Brolin: I had to be allowed by [Marvel Studios president] Kevin Feige to do it and I loved what he said. "Harrison Ford did Star Wars and Indiana Jones, why can't you do both?"
Finally, Brolin asked me about a wrist band I was wearing that reads, "I am Trayvon Martin. You are Trayvon Martin." We discussed the television series coming out about Martin, "Rest in Power: The Trayvon Martin Story." He expressed sadness with what the family has dealt with. "I look forward to seeing [the series], man," Brolin said. "I feel for that family. I'm glad you're wearing that [wrist band]. Otherwise, I wouldn't know about [the series]."