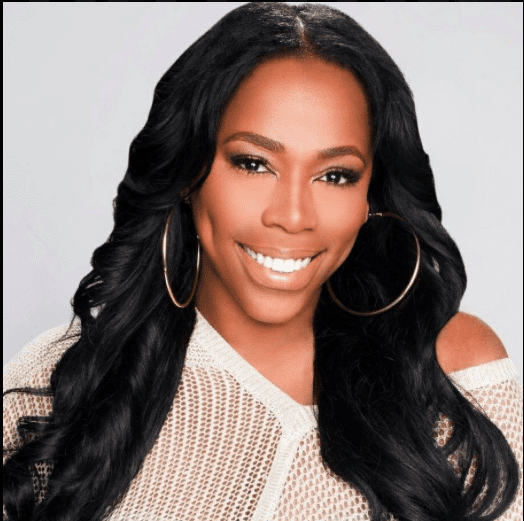 Wanna know what a boss lady looks like? Nicci Gilbert is a fine example.
Nicci Gilbert-Daniels, the founding member of the Grammy-nominated group Brownstone, is one of television's most sought-after executive producers. As the CEO of NoEgo Entertainment, an entertainment production company, she created TV One's most popular docu-franchise, "R&B Divas," the popular BET series "From the Bottom Up," and her upcoming documentary Broken Things.
Why is it important for women of color to work in leadership roles and decision making capacities?
It is not only important but absolutely necessary that WOC are leaders and decision makers. WOC represent the fastest growing group of educated entrepreneurs, domestic engineers, and trendsetters. Black women are not only leaders in education, business and families but we are culture creators with Black girl magic who will drive Black spending power to $1.5T by the year 2021. Any group of people with that much power and influence should be leading and making decisions in every area of life. 
If you could thank any Black woman history maker for her contributions to society, who would it be and why? 
I would like to thank
Harriet Tubman
for being a Black woman who was fearless enough to escape slavery, loyal enough to return to free others, smart enough to create the Underground Railroad and strong enough to never give up on her quest for freedom and equality.
How do you feel about the hashtag #CollaborationOverCompetition? What qualities or values do you deem indispensable in your business partners or collaborators?
I love the #CollaborationOverCompetition hashtag and I pray that someday it will be the number one trending topic. After 25 years in this industry, I've learned that collaboration is the only way any idea will succeed. The qualities and values that I deem indispensable are loyalty, integrity, skill and the ability to adapt.
What are your thoughts on taking risks? Making mistakes?
If success was a recipe, the main ingredients would be risks and mistakes. There is no way to avoid taking risks or making mistakes when you are creating and building something great. Omitting the risks and mistakes also omits the lesson and success requires us to learn and receive the lessons.
What inspires you to show up at work every day?
The work that I have been blessed to do goes far beyond what I expected for my life. When I see a show or music I created on a major television network or radio station, I feel humbled and honored to have been chosen to do this work. I wake up and create content and opportunities that entertain, uplift and inspire millions of people. There is no greater source of inspiration than being able to inspire others with my gift of creativity.
How did you determine your career path?
I knew very early on that I wanted to become an entertainer and later become an entrepreneur. My mother [and]s'hero Helen Gilbert was my first example of everything. She was a multi-hyphenate singer-entrepreneur-mother-builder-barber-real estate investor. You name it, she did it. I learned the importance of pursuing all of my dreams by working hard and having faith.
If you could change one thing about yourself, what would it be?  
I wouldn't change anything because I am happy and healthy and there are no guarantees that changing something won't change that.
What are the do's and don'ts for young women in business? 
Don't take it personally. Don't compromise your integrity. Don't expect favors. Do remain loyal to those loyal to you. Do smart work — not hard work. Do everything in your power to protect your family, your mental, physical and spiritual health and your legacy.
Name three successful female role models and explain why you admire them.
Oprah Winfrey
because she has shown us that we can OWN our destiny.
Debra Lee because she is proof that you can run a successful television network and a build a successful family and personal life.
Michele Obama because she embodies everything that is Black girl magic and living proof that going high when they go low is living a purpose driven life.
How do you successfully grow from business failure? 
Many people consider temporary business setbacks "failure," but it is quite the opposite. As long as you are still pursuing your business, you are succeeding and growing and the "setbacks" are the lessons required to succeed. A business only fails when you give up on the business.